Republican challenger Mary Elizabeth Coleman defeated Rep. Mike Revis, D-Fenton, in his re-election bid last week for the 97th Missouri House District.
Coleman won the district, which straddles South St. Louis County and Jefferson County, with 56.3 percent of the votes compared to 43.7 percent for Revis.
The Nov. 6 election was the second in a year for Revis, who won the seat in a special election in February but then had to turn around and campaign for the November election.
His initial win caught national attention since the district went for President Trump by 20 points in 2016. That first election, against Republican David Linton, happened after former Republican Rep. John McCaherty resigned to run for Jefferson County executive, although he later gave up that bid.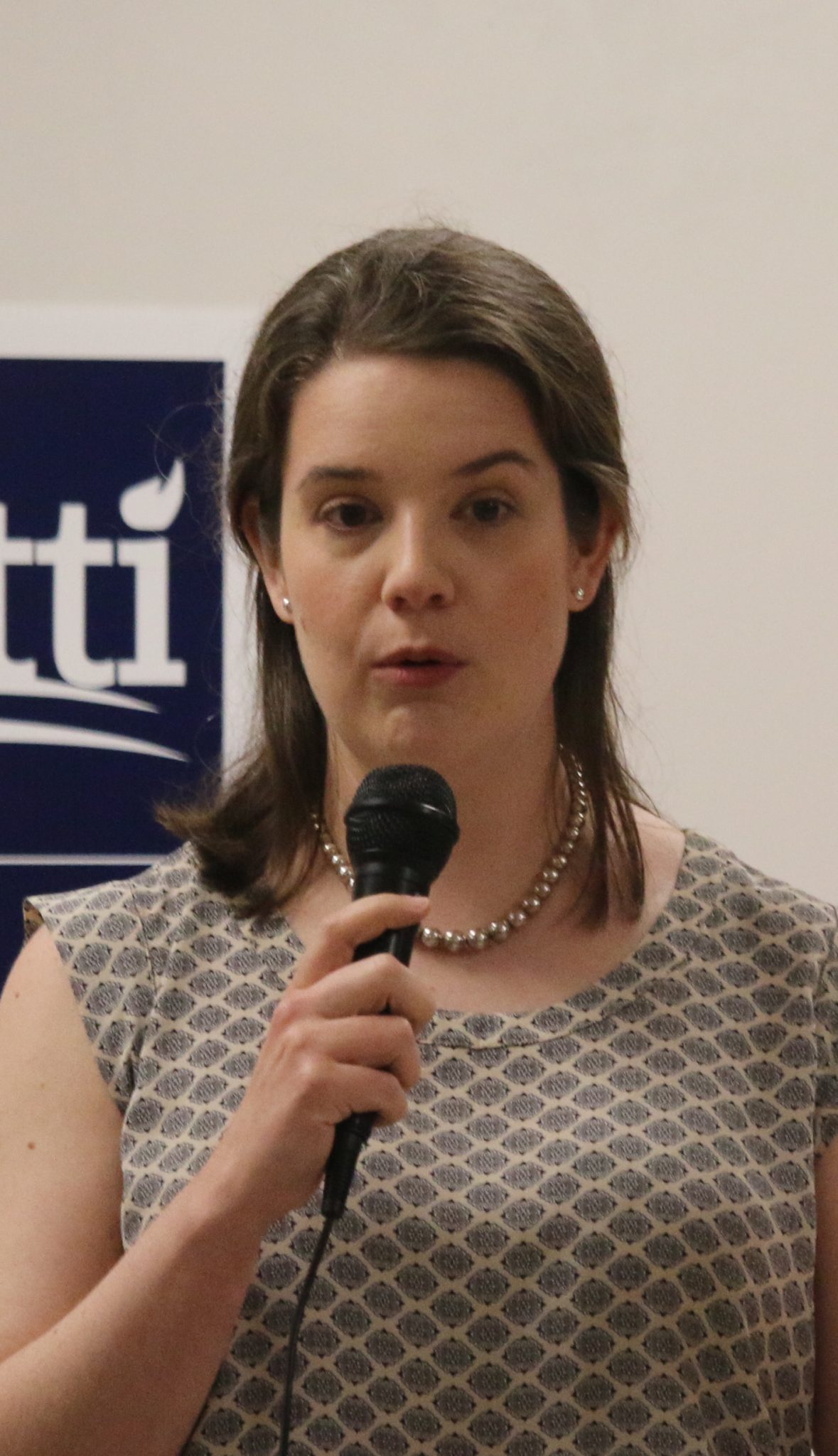 Coleman, a former Arnold councilwoman who frequently went door to door with some of her six children, posted a photo of one of them at an election night victory party with U.S. Rep. Ann Wagner and the caption, "We took back the 97th!!"
A difference in campaign styles is the reason that the elections, at least on a local level, were more of a "red wave" than the anticipated "blue wave," Revis said.
"A lot of my Democratic colleagues opted to take the high road and focus on the issues and factual differences between themselves and their opponents' stances," said Revis. "I think under the Trump administration with how he does his campaigning, Republicans feel this kind of free-for-all that they can say anything and get away with it, because that's what their president does."
While out canvassing and campaigning, Revis said the biggest concerns he heard from voters depended on the time of year.
Earlier in the summer, the right-to-work measure Proposition A and other labor issues were hot topics. But as the midterms grew closer, the issues changed with the news cycle, with immigration and the confirmation hearings for U.S. Supreme Court Justice Brett Kavanaugh dominating much of the news leading up to November.
Revis said it is too early to determine if he plans on running for public office in the future. But he plans to stay involved in the community he's called home his whole life. His family dates back three generations in Fenton and Jefferson County.
"It was a pretty humbling experience. I got to serve the community my family has been in for generations," said Revis on his time as representative. "I got to stand up and be a voice for working people and being a part of shooting down right-to-work in our state… Just truly representing my district and not just my party… I truly had the voting record that reflected this district and put those issues first. And that's something I can be proud of."
Coleman, who could not be reached for comment, was one of 103 women running for federal and state office in Missouri. An estate-planning attorney by trade, Coleman decided to set her sights on the 97th District when it flipped Democratic.
"Friends and neighbors approached me about running because they wanted to see a strong Republican candidate on the ballot in November. Having run a small business, I understand the need for consistency in tax laws and regulations," said Coleman in her candidate questionnaire to the Call on why she was running for state representative. "On (the Arnold) city council, I was able to use my legal experience and practical approach to spearhead economic development. I know I can win this election and help bring some common sense to Missouri government."
Coleman said the first legislation she plans on introducing would be to strengthen the laws protecting victims of sex trafficking and tighten the laws to punish those who participate, financially benefit from or commit sex trafficking.
She also plans to focus on flooding, which she cited as the single most important issue in the race: "… Flooding and human trafficking do not discriminate based on whether you voted for Democrats or Republicans."