Revenue for Mehlville based on full 'roll-up' of residential tax rate
Mehlville board votes to OK pay raise for administrators
Facing a decline in residential assessed valuation, the Mehlville Board of Education approved a budget for the 2013-2014 school year that will keep the same amount of revenue coming in by rolling up the district's residential tax rate.
In May, board members asked Chief Financial Officer Noel Knobloch to prepare budgets for two scenarios, one with a full "roll-up" of 11.55 cents in the district's residential tax rate and one with a residential tax rate two cents less that would return $200,000 to taxpayers.
At its June 20 meeting, the board voted 4-3 to approve the 2013-2014 budget based on the "roll-up" of 11.55 cents, with members Kathleen Eardley, Elaine Powers, Ron Fedorchak and Larry Felton voting in favor. Board President Mark Stoner, Vice President Lori Trakas and Secretary Rich Franz were opposed.
Because Mehlville's residential assessed valuation declined by roughly 3.5 percent this year, the roll-up of the residential tax rate to $3.7649 will allow the district to receive roughly the same amount of revenue as it did the previous year under the provisions of the Hancock Amendment. However, some residents will pay the school district more in taxes and some will pay less, based on the assessed value of their home.
Mehlville's commercial assessed valuation increased by roughly 7 percent. As a result, the district's commercial tax rate decreased by 25.38 cents. The district's agricultural and personal property tax rates essentially are unchanged.
The board will formally establish the district's tax rate in September.
As proposed, Mehlville's "blended" rate, which is not levied but used for state calculations, will increase to $3.7179 from the current rate of $3.6881.
The second budget proposal considered by the board last week called for a partial roll-up that would leave two cents, or $200,000, back on the table for taxpayers, and dip into district reserves to make up the difference. That plan failed 5-2, with Trakas and Stoner voting for it.
"I've shared my feeling that the relationship with your community is a two-way street," Trakas said, who called giving some money back to taxpayers a "goodwill gesture" for their continued support of the school district.
The two-cent rollback, however, would amount to only $5.60 back on a home valued at $150,000, Fedorchak noted.
"What you're doing is you're giving away money that could be invested in a classroom or just put in a reserve for a rainy day … to give someone a Happy Meal," he said. "That's bad financial stewardship."
Both of the proposed budgets punish taxpayers, said Franz.
He made a motion to set aside both the budgets and instead consider a budget based on a tax rate two cents less than the current 2012-2013 tax rate, a budget that Knobloch said would bring in about $1 million less in taxes than the considered budgets. Franz's motion to approve the budget cut of $1 million died for lack of a second.
A few board members disputed that rolling up the district's tax rate was not a tax-rate increase.
"It's not termed an increase, but (the roll-up is) going to be 11 more cents (on the tax rate)," Trakas said.
"But there's no more dollars," Knobloch said, at his last meeting before his successor, Marshall Crutcher, takes over July 1. "It's 11 cents against a smaller number, so you get the same tax dollars."
The alternate budget that did not take the full roll-up did not cut anything from the budget, but relied on money from the reserves to make up for taking in $200,000 less in taxes. After several years of building the district's reserves back up, the district has more in reserves than is called for in board policy, said Stoner — it has more than 22 percent in reserves, while board policy calls for reserves of 13 percent to 18 percent.
In Knobloch's budget projections with two cents taken off the rolled-up tax rate, the reserves slip to 15.17 percent in 2016 and below 10 percent in 2017. In the full roll-up scenario, reserves are projected to dip to 10.88 percent in 2017.
"These amounts are based upon the projections that have been discussed previously with the board and will be impacted by many factors over the next four years," Knobloch wrote in his budget message.
Fedorchak proposed an amendment that would provide $175,000, or $250 per teacher, to reimburse teachers who provide receipts that they purchased supplies and classroom decorations for their students.
"I don't want them to have to pay out of pocket for things… and for something that doesn't look like a jail cell when the kids are in there," he said. "I think it's a tremendous use of $187,000, rather than giving people a Happy Meal …"
Fedorchak's amendment died for lack of a second.
In other business:
• The board voted 6-1 to approve a 1.5-percent increase in salaries for administrators. Franz was opposed. The board also unanimously approved a step increase for classified employees.
• The board unanimously approved the Food Service recommendations for bids on deliveries of several food products for the next school year. Moore Food Distributors will provide ice cream for $3, 569, Sara Lee will provide bread for $33,450 and Prairie Farms will provide milk for $349,000.
The contract with the prime food vendor, Kohl Wholesale, is for $599,166.
Prairie Farms was not the lowest milk bidder, but Food Services Director Katie Koester explained that other districts reported severe issues with milk provided by the lowest bidder, Moore. Kohl also was not the lowest bidder for prime vendor, but the low bidder, Fox River, could not meet all the specs Mehlville wanted in bids.
• The board also unanimously approved $17,653 for Missourian Publishing to print the Mehlville Messenger newsletter four times a year. Although the district has the email addresses of 17,000 residents to send the newsletter electronically, an additional 27,000 receive the print newsletter and may not have access to a computer, Communications Director John Wolff said.
The bid is $2,000 less than the printing for last year, even though the printing will be in full color rather than black and white.
About the Writer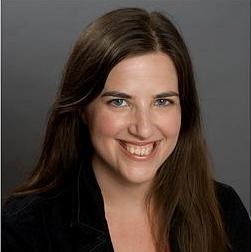 Gloria Lloyd, News Editor
Gloria is the editor of The Call. If you have any thoughts or suggestions for coverage, email her at glorialloyd@callnewspapers.com.