Residents prohibited from speaking as mayor squelches public comment
Eleven residents signed up to speak at Dec. 9 meeting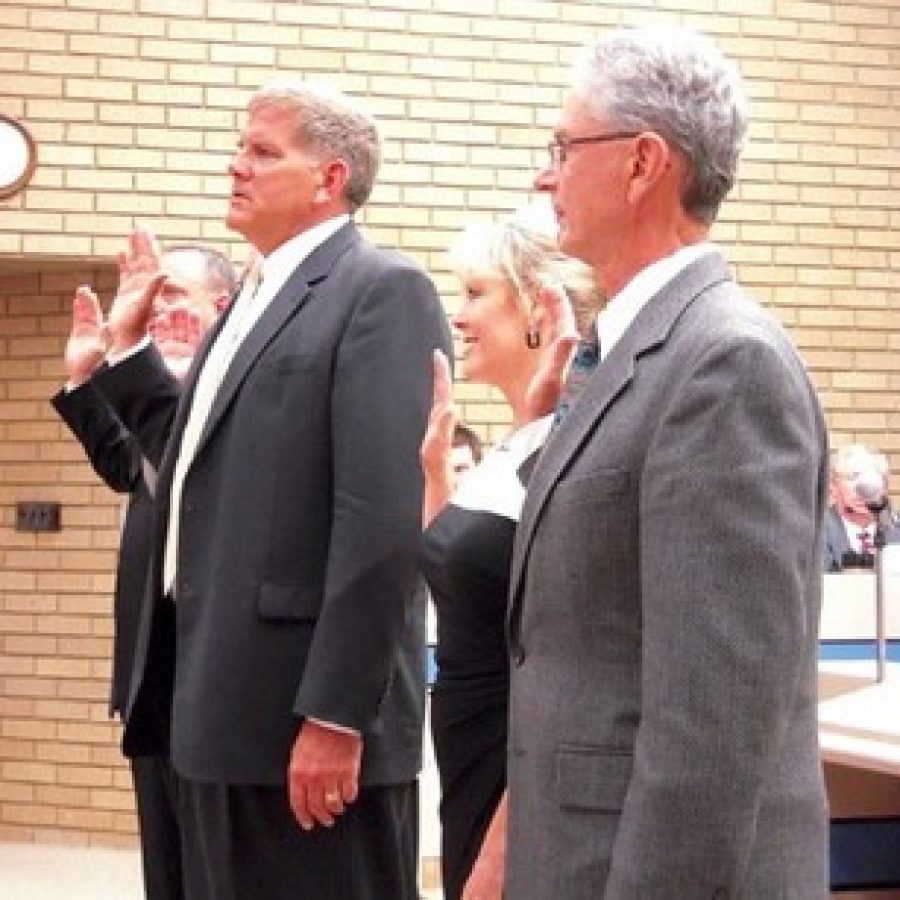 For nearly 40 years, Sunset Hills residents who want to let city officials know what is on their minds have been able to speak out on any issue at any meeting of the Board of Aldermen.
However, Mayor Mark Furrer — the potential target of impeachment — bucked that long-standing city tradition at last week's meeting and took no public comments as aldermen added an impeachment clause to city code.
"It's unprecedented — I've never seen it before," said Ward 3 Alderman Jan Hoffmann, who is the longest-serving alderman, in office since 1991.
In emails the day before the Dec. 9 meeting, Furrer — who pledged after he took office that one of his visions was to bring transparency to the city — wrote aldermen and City Attorney Robert E. Jones on whether there should be any limits on public comments.
"Due to the sheer number of speakers that may show and not wanting to appear to limit free speech, my inclination is to set no time limits on the speakers," Furrer wrote at 9:50 p.m. the night before the meeting. "Anything short of that may make it appear I am trying to stifle opposition."
Furrer and his two attorneys, Thomas Magee and Daniel Bruntrager, did not respond to a request for comment from the Call last week. Jones also declined to answer questions from the media, deferring to aldermen even on the legal issues related to impeachment.
The board held the meeting in the Community Center instead of City Hall so that anyone could attend, unlike the overflow crowd that had to wait outside last month's meeting. So many people showed up that they even had to park along the road leading to the Police Department.
Although another publication reported that Magee said it was the board's decision not to take comments, aldermen agreed it was the mayor's call to not bring the public to the podium. Acting board President Scott Haggerty and Ward 4 Alderman Patricia Fribis said they told Furrer during the meeting that they objected to his decision not to allow comments.
Going against city custom, Furrer did not ask for people to come up and speak on the impeachment bills or any other bill as it was read — including the final approval of the 2015 budget — and then skipped over the public comments scheduled on the agenda.
Three people who talked to the mayor about his decision reported to the Call that the mayor gave them each a different reason for the decision: that no speakers signed up at all or that City Clerk Laura Rider had not given him the forms, that the agenda item had already been voted on and that the forms had been falsified.
After the meeting, Fribis told the Call, "I just asked why, and the mayor said the things (the public speakers) wanted to speak on were already heard."
The motion for adjournment was made by Ward 2 Alderman Tom Musich, at Furrer's request.
"I asked the mayor about requests to be heard, and he told me that he did not have any request to be heard cards so I could go ahead and read the adjournment statement," Musich said. "He was not aware that there were any requests to be heard, that's my understanding."
Speakers sign up before the meeting on cards they give to Rider, who hands them to the mayor. She has served as city clerk for two decades.
"That's not true," Rider said in response to the possibility that she did not provide the speaker cards to the mayor last week.
"The forms were given to the mayor," she said. "We handled it the same way we always do. He was given the forms prior to the start of the meeting."
Resident Mary Ann Tuhro Symsack, who signed up to speak on the impeachment bills, told the Call that she went up to Furrer after the meeting and asked him why he did not take any public comments.
The mayor told her he decided not to allow anyone to speak because he suspected the forms were fraudulent, she said.
"He said there were so many cyclists here that he felt that the forms may have been falsified by some of the cyclists in order to speak, and so that's why he made the decision that no one was going to speak," she said. "That's what he said."
In response to a Sunshine Law request, Rider provided the 11 public-speaker cards from the meeting to the Call. All 11 people who signed up to speak were residents, with most hoping to speak on impeachment.
Rider said she had no reason to suspect that any of the forms were falsified and did not tell the mayor that they were falsified.
Although she could not say for certain that none of the forms were forged, she noted that many of the speakers who signed up are residents who have spoken at public meetings before and are familiar to city officials.
"He would have called the name on the form, and I think some of them we know already," she said. "We would know if it was them or not."
After the impeachment votes, Furrer did allow resident Jim Keller to speak extensively about a zoning issue on his street.
It is unclear why the mayor might have believed the cards of impeachment-related speakers were forged while Keller's was not, since the speakers turned in similar identification and many are more frequent speakers at city meetings than Keller.
Hoffmann said the decision to not let residents speak was not just unprecedented but "unfortunate," noting that one resident missed his foreign-exchange student's recital to come to the meeting to speak about impeachment.
Another resident who could not attend had hired attorney Michelle Funkenbusch to speak on his behalf. She is also the attorney for the cyclist Furrer is charged with hitting with his car, Randy Murdick.
"They want transparency in government and then no one was allowed to speak?" Funkenbusch said. "It's very disturbing."
"I think that it's an outrage," Ward 1 Alderman Dee Baebler said.
Before former Mayor Ken Vogel served as mayor for eight years in the 1990s, he was an alderman since 1978, and said there was never a meeting during his tenure where public comments were not taken, Hoffmann said.
Like former Mayor Bill Nolan, for the most part Furrer has allowed residents to speak on topics as they come up on the agenda, or speak on non-agenda items during a time set aside for public comment.
That is also the practice in Crestwood.
"If somebody comes to our board meeting and there's something on their mind and they want to discuss it, I'll let anybody talk," Crestwood Mayor Gregg Roby said. "I may limit them to three minutes, because we've got a lot of business to take care of."
About the Writer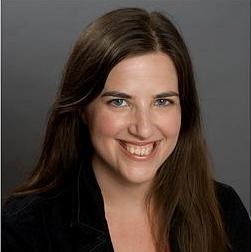 Gloria Lloyd, News Editor
Gloria is the editor of The Call. If you have any thoughts or suggestions for coverage, email her at glorialloyd@callnewspapers.com.