Reinagel, Hamilton vie for Green Park seat
Former alderman ousted last year squares off against newly appointed alderman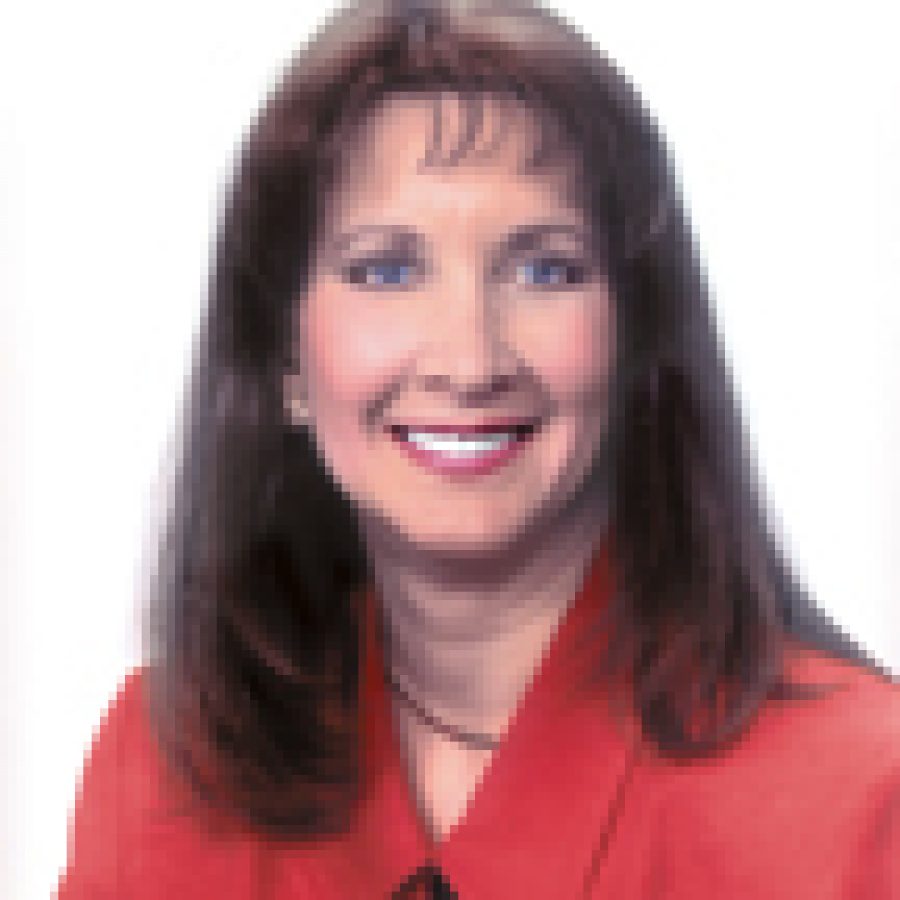 A year after losing election to Green Park Board of Aldermen President Anthony Pousosa, former Alderman Bob Reinagel is challenging Ward 1 Alderman Carol Hamilton.
The seat up for grabs in the April 8 election carries a two-year term.
Asked to identify the most important is-sue in the race, the candidates responded:
• "Maintaining the quality and character of Green Park and the infrastructure and services to support this," Reinagel said.
• "Board-member cooperation," Hamilton said.
Asked to identify other issues perceived in this year's election, the two candidates responded:
• "Infrastructure and road program. Support maintenance of properties and property values. Make sure occupancy-permit pro-gram is utilized. Better communication — city to residents," Reinagel said.
• "Monitoring closely the development of the commercial corridor on Lindbergh," Hamilton said.
Reinagel, 67, 10957 Suanis Court, 63123, is a consultant with Pitney Bowes Inc. He and his wife, Nancy, have three grown children.
He previously served as a Ward 1 alderman from 2005 to 2007.
Reinagel said he is seeking election because "Green Park is a great city. Great place to live and raise a family. Want to keep it that way."
Hamilton, 51, 9924 Slevin Lane, 63123, works for Realty Executives of St. Louis.
She was appointed in January as a Ward 1 alderman after former Alderman Judy Betlach resigned.
Hamilton said she is seeking election "to continue the positive growth that our community is enjoying."
The candidates gave the following response to a Call questionnaire:
Since voters approved a half-cent capital-improvements sales tax, are you pleased with how the revenue has been spent? Have the residents' needs been served?
Reinagel said, "Yes. Road replacement is on track. City has a road plan and it is on track with funding."
Hamilton said, "Yes, I am pleased. The capital-improvement tax goes to road improvement and replacement, etc. The residents' needs have been served."
How much of a fund balance should the city keep in its reserves each year? Why? Please elaborate.
Reinagel said, "About one year's operating fund. City is fiscally sound with road and sidewalk programs in place. Around $1 million would be base."
Hamilton said, "The fund balance for a city our size should be at least 50 percent of the yearly expenditures — emergency funds, rainy day funds."
A city committee is studying business licenses. Will you support the panel's findings if it recommends some type of license?
Reinagel said, "The community is evaluating many facets of this business license. Their conclusions would absolutely influence any decision."
Hamilton said, "Business licenses must be fair to the businesses of Green Park and to its citizens. If we deem this a necessity and it is not excessive, I would consider it. We want to encourage good businesses to locate here in Green Park."
What is your position on the use of tax-increment financing and other tax tools?
Reinagel said, "Only as a last resort. Don't like it."
Hamilton said, "At this time, I believe we do not have any area or requests where TIF may apply. I will look it over if the need arises in the future."
Do you support the Board of Aldermen's decision to offer free once-a-week trash pickup?
Reinagel said, "Absolutely."
Hamilton said, "Once-a-week trash pickup was a great idea. It is one of the amenities that an incorporated community should enjoy. It is giving back to our citizens."
In your opinion, has the Board of Aldermen faithfully adhered to the Sunshine Law? What would you do to ensure the board's compliance with this law?
Reinagel said, "Yes. Make sure that everyone has knowledge and awareness of the law. We have a city attorney to help with this."
Hamilton said, "I have been an alderman for a short period of time. From what I can see, city officials adhere to the Sunshine Law. Compliance with this law is mandatory. I would think that no official would not comply without consequences."
What is your opinion of the proposed improvements to Green Park Road?
Reinagel said, "Favorable. We have a grant to pay a good portion. We need to create a consistent lane width, flatten grades for safety and where possible add sidewalks."
Hamilton said, "Green Park Road has aged considerably. Traffic would be improved considerably and safer with the sight-line distances and easy trail access for the Green Park residences to all trails."
Should Lin Valle Drive be connected to Lindbergh Boulevard?
Reinagel said, "Should be considered and evaluated as to cost and traffic."
Hamilton said, "This should be explored at a later date. The current Lin Valle Drive may need street replacement."
What is your "vision" for the city of Green Park?
Reinagel said, "The same vision that is Green Park's plan. To maintain and improve the quality and character of our residential neighborhoods and encourage quality commercial development along the business corridors."
Hamilton said, "For Green Park to continue to look into the future to ensure the integrity of our greatest investment — our homes — keeping Green Park the safe and desirable community that it is."