Redistricting plan eliminates St. Louis congressional district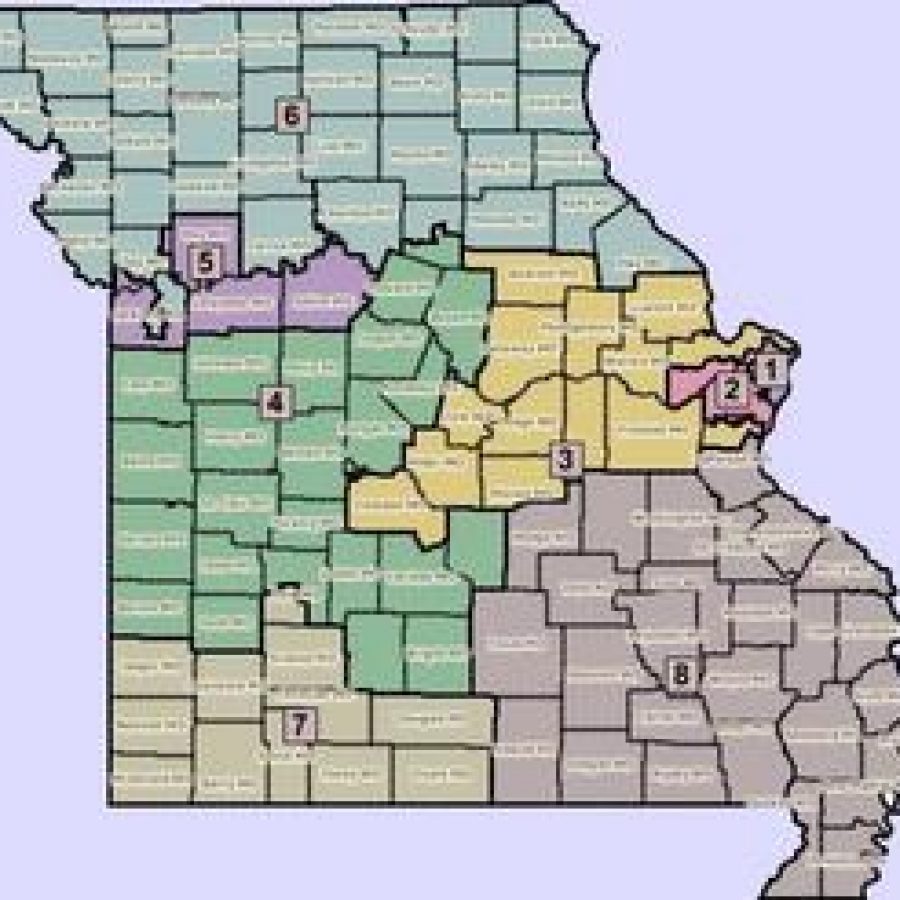 The Missouri House Redistricting Committee chair presented Wednesday night a plan that effectively would eliminate the district of U.S. Rep. Russ Carnahan, D-St. Louis.
Missouri will lose one of its nine districts as a result of the 2010 census.
"The city of St. Louis lost the most population over the past decade," said Rep. John Diehl, R-Town and Country. "So it's almost impossible to justify that the city, in and of itself, maintains two congressmen."
Under Diehl's plan, Democratic U.S. Rep. Lacy Clay's 1st District would be expanded to include the entire city of St. Louis and a portion of north St. Louis County. Some of Carnahan's 3rd District would be included in Clay's district, with much of the rest — including south county — becoming part of Republican U.S. Rep. Todd Akin's 2nd District.
Diehl said that having a single district in which St. Louis city was the dominate population center would give the city a stronger voice than if the city had its constituents split as a minor part of two separate districts.
There had been speculation from the start of the legislative session in January that the Republican-controlled legislature would target Carnahan's seat for elimination.
"Having a Democratic congressman the obvious odd man out in the discussion and having to change those borders drastically is never a fun proposition to have to deal with," said House Democratic Leader Mike Talboy, D-Jackson County.
The committee did not take immediate action on Diehl's proposal.
– Missouri Digital News