Proposition R tax-rate increase carries every Mehlville precinct
Felton says results indicate 'universal support' for Prop R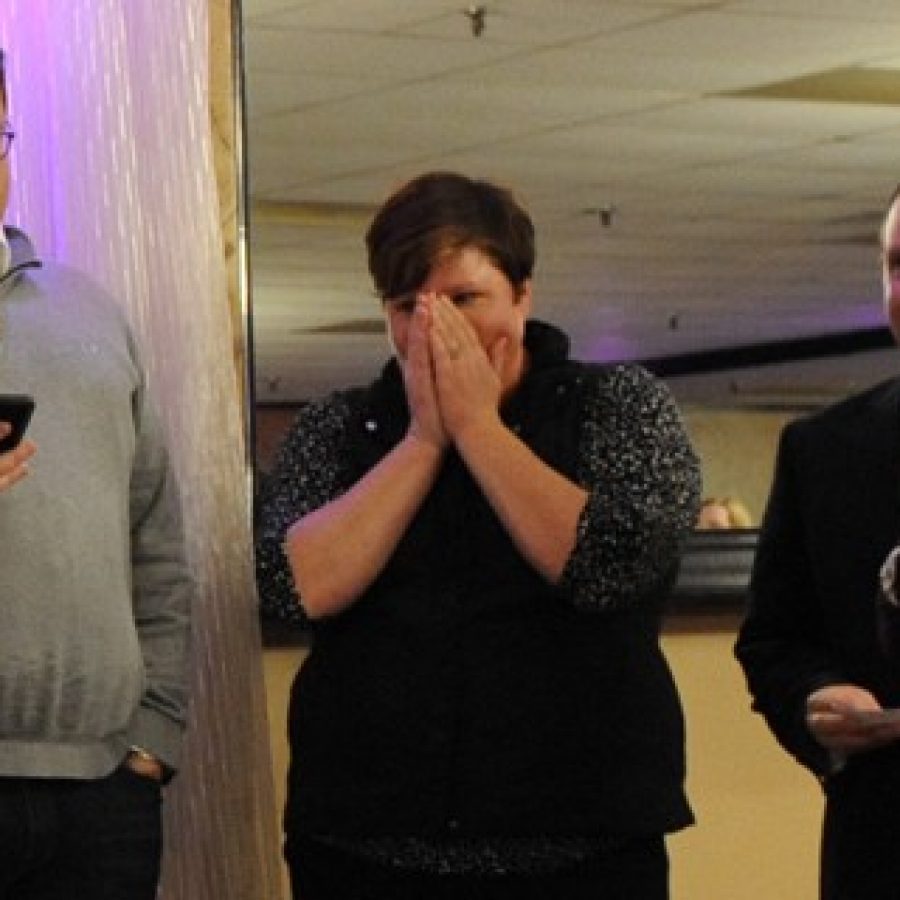 With record turnout on the way to a landslide victory, the Mehlville School District's Nov. 3 ballot measure Proposition R carried all four townships and every precinct across the district.
The Board of Education accepted the certified Prop R results last week. The 49-cent tax-rate increase was approved with 17,905 "yes" votes — 72.53 percent — and 6,783 "no" votes — 27.47 percent.
The highest support for Prop R on the one-issue ballot came at the South County Education and University Center on Meramec Bottom Road, where 81 percent of voters cast a "yes" vote. Even at the precinct with the lowest support for Prop R — Calvary Presbyterian Church in Lemay — had 63-percent support for Prop R.
"It really shows we had universal support for Prop R and the message we put out," said board Vice President Larry Felton, who ran an analysis of the voting trends — what he called the "gee-whiz numbers."
Before the election, some residents were skeptical whether senior citizens living on limited incomes in Lemay would ever vote for a tax-rate increase, but 70 percent of Lemay voters approved Prop R.
Oakville Township precincts saw the highest turnout and the highest support —nearly 75 percent. Tesson Ferry Township had the second-highest approval at 72 percent. Concord Township voters approved it by 71 percent of the vote.
"Even Ronald Reagan didn't do that well," Superintendent Chris Gaines joked. "I didn't look at the breakdown, I'm just like, 'Thank you.' All our parents, they really got behind us. They worked hard."
Rogers Elementary in Oakville had both the highest voter turnout at 50 percent and the second-highest percentage of "yes" voters at 80 percent.
The group that opposed Prop R, Secure Mehlville Oakville Future, contended that parochial parents would oppose the measure, but the second-highest voter turnout came at Queen of All Saints in Oakville, where voters matched Prop R's districtwide approval of 72.5 percent.
Campaign organizer Kimberly Hanan-West said pastors and parochial parents recognized the long-term importance of Prop R because if families left for other school districts, churches would lose parishioners and eventually, their own schools would close.
"One of the most awesome things was this community united across party lines," she said.
Another Prop R organizer, former board President Dan Fowler, said he had never seen anything as decisive as the Prop R results in 27 years of working on Mehlville campaigns.
"When you analyze it, it clearly shows that every demographic group in the Mehlville School District voted for Proposition R, and that includes people over 70," Fowler said. "You do not get 73 percent of the vote without everyone coming together."
He was surprised by the high turnout at Beasley Elementary, which had the third-highest approval at 79 percent — 845 voters for and 212 voters against, with 41-percent voter turnout.
Green Park City Hall had a relatively low voter turnout — 32 percent — but voters there approved Prop R by one of the largest margins, 76 percent. Bierbaum Elementary was another surprise for Prop R organizers, with 75-percent approval from 36-percent voter turnout.
The voting data showed that the precincts with anti-Prop R poll workers approved the measure at the same rates as voters at precincts with no poll workers against Prop R, Fowler said.
As one example, 72 percent of voters cast a "yes" vote at Blades Elementary, where board member Lori Trakas worked the polls against Prop R and former board member Drew Frauenhoffer worked the polls for it, according to a Facebook post by Frauenhoffer.