Proposition A campaign leader will head Metro transit agency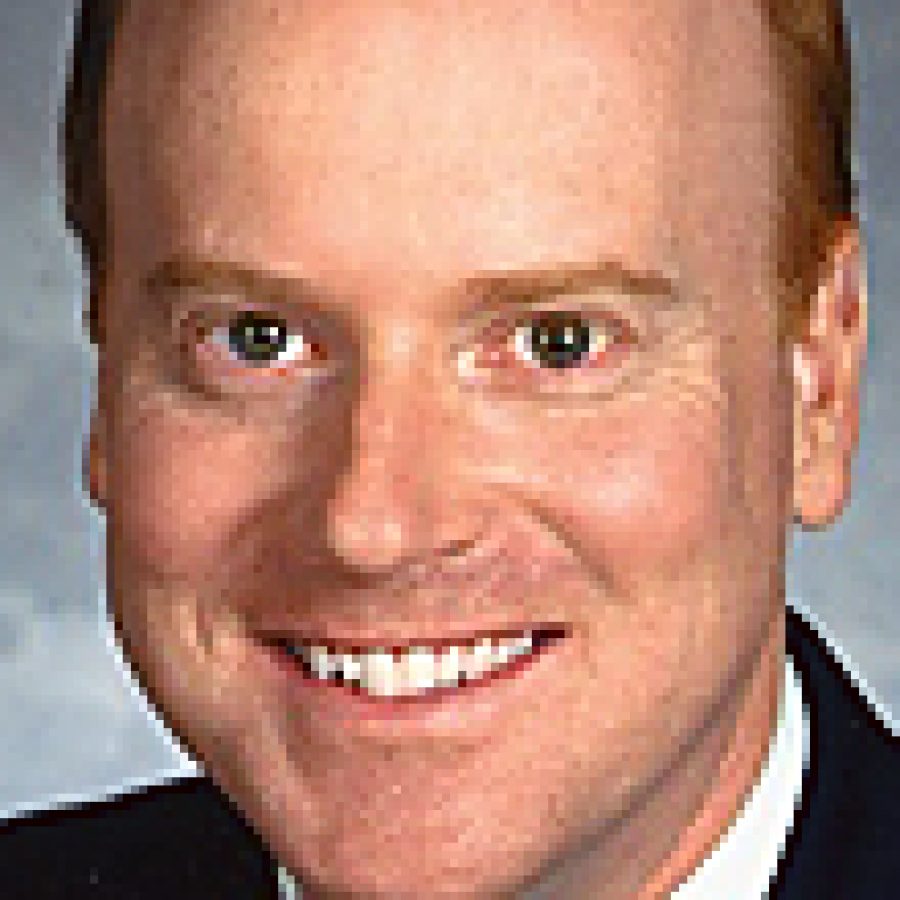 Staff report
Chesterfield Mayor John Nations, who earlier this year led a successful effort to secure more St. Louis city and county tax dollars for Metro, will become head of the transit agency this fall.
Metro last week named Nations its new president and CEO. He will succeed incumbent President and CEO Bob Baer in late October.
Nations is a partner with the Armstrong Teasdale law firm, where he counsels clients on real estate, public finance, corporate, trust and estate planning law. He also is serving his third term as Chesterfield mayor.
He will step down from both of those posts before becoming Metro's chief executive, according to a news release.
"Public transit is the lifeblood of the St. Louis region, including the suburban communities," Nations stated in the release. "I see Metro as the catalyst for attracting and retaining jobs, and I am committed to working with local leaders in business, retail, government and education to make that vision a reality."
Nations will be paid $250,000 per year.
Nations has served on the East-West Gateway Council of Governments Board of Directors, the Metro Long Range Plan Advisory Committee, the St. Louis County Municipal League's transportation development committee and the Citizens for Modern Transit board.
He served as chairman of Advance St. Louis, the campaign committee for Proposition A, a half-cent county sales tax in-crease for Metro approved by more than 60 percent of voters in April.
Approval of Prop A also triggered a quarter-cent transit sales tax increase in St. Louis city.
Prop A is expected to generate about $75 million annually to restore transit service that was cut in March 2009 and to help fund future expansion projects.
"John Nations' recent leadership as head of the Proposition A campaign demonstrated his ability to bring people together to address the needs of Metro's diverse stakeholders," Metro Board of Commissioners Chairman Vince Schoemehl stated in the release. "We are excited to have him on board.
"We invited community leaders to be part of the discussion about the new president's role," Schoemehl added. "Those leaders and the board saw great value in finding a leader who could build coalitions and build upon transit's role in the economic strength and vitality of the region. John Nations is that person."
Baer came out of retirement in December 2007 to be named Metro's interim chief executive, replacing Larry Salci.
He initially was to serve only six months, but Baer remained at the post for a year and a half until the Metro board named him permanent president and CEO in September 2009. His salary is $190,000.
Baer was Metro's executive director from 1974 to 1977, when it was doing business under its formal title, the Bi-State Development Agency.
He joined United Van Lines in 1977 as vice president and general manager and was named president in 1982.
Baer became president and CEO of United's parent company, UniGroup Inc., in 1987 and served in that position until his retirement in 2002.
"We deeply appreciate the dedication and service of Bob Baer, who has done so much to restore public trust and accountability in Metro and laid the foundation for our efforts to build a sustainable future for public transit services in the St. Louis region," Schoemehl said.
In related news, another round of Metro service restoration went into effect Monday.
The first phase was implemented June 28, and two additional phases were planned this month and in November.
However, agency officials decided to implement the latter two phases as one on Aug. 30.
While the first phase increased MetroLink light-rail frequency and restored, expanded and restructured 20 MetroBus routes, the second phase involves the restructuring and reconfiguring of 53 bus routes, according to a news release.
In south county, second-phase changes include:
• No. 17 Oakville — Restored to pre-March 2009 service levels. Selected trips provide service to W.A.C. Industries.
• No. 40X I-55 Express — Now begins and ends service at the South County Education Center Park-and-Ride lot. It no longer serves Richardson Road. Additional funding from Jefferson County would be required to restore service to Richardson Road.
• No. 46 Tesson Ferry — Serves the area south of the Shrewsbury Transit Centre toward St. Anthony's Medical Center along Laclede Station Road and Tesson Ferry Road, with selected trips to MetLife.
• No. 48 South Lindbergh — Service extended north of Jefferson Barracks Veterans Hospital toward the Catalan Loop Transit Center via Telegraph Road, Kingston Drive and Broadway.
• No. 110 Affton — A new route that operates in the service area between Lindbergh Boulevard and the Hampton Loop via Gravois Avenue and Heege Road.
To see all of Metro's 2010 service restorations, visit
.