Proposed changes to Mehlville public comment policy fall flat
Board should be more open, not restrictive, Murphy says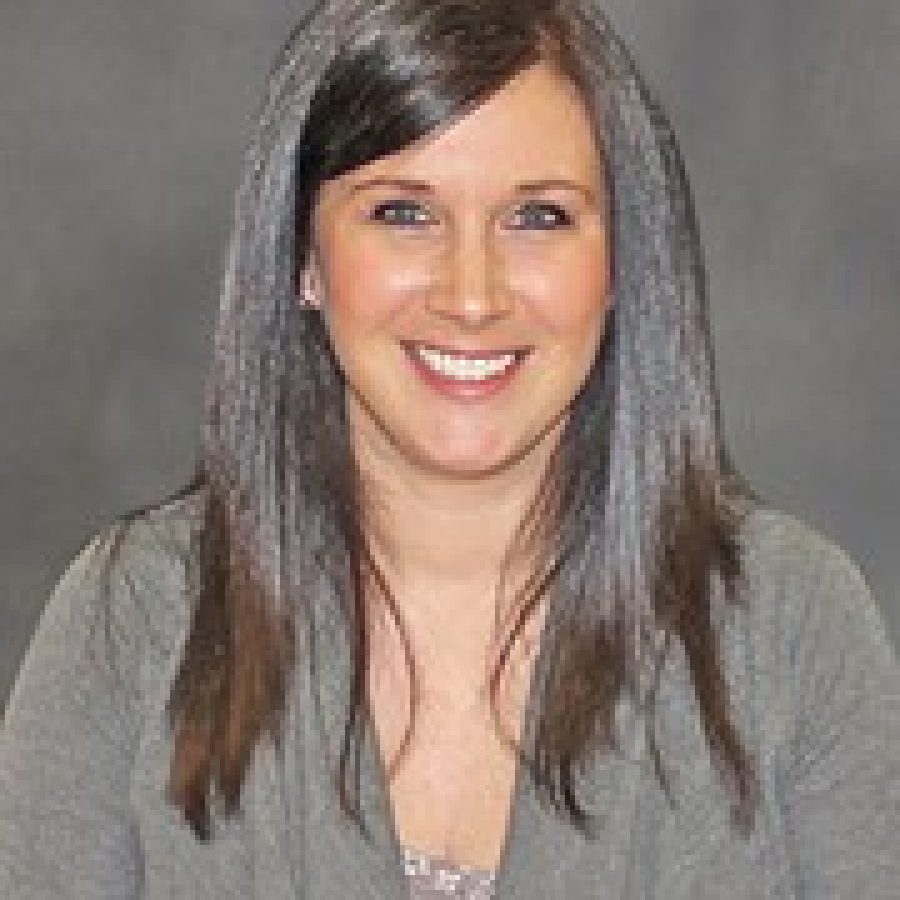 After months of discussion in the Mehlville School District on a proposal that could potentially restrict public comments, the policy change recently fell flat at the Board of Education and died for lack of a second.
In a series of meetings spanning the summer, district officials have weighed in for and against a change to policy that would only allow public comments from district residents, reversing a change made in the last few years to open up comments to anyone. The policy was approved by the district's Policy Committee, which is mostly comprised of employees and administrators, but twice rejected by board members who saw it as too restrictive.
"To me this is a solution in search of a problem," board member Venki Palamand said, noting that district volunteer Forrest Miller is the only non-resident who's recently addressed the board.
As with other policies, the policy was initially recommended by the district. When board President Samantha Stormer asked Superintendent Chris Gaines if he wanted to discuss the change, Gaines said, "You guys on the Policy Committee have been in more of these conversations than I have."
Board Secretary Lisa Dorsey noted that after legal advice, the district does not believe that keeping public comments to residents only is illegal. The committee narrowed the scope of a change that declared certain topics off-limits for comments to specifically cite which personnel issues fell under the ban.
The Policy Committee recommended the policy change three times, in meetings on May 18, June 8 and June 30. Stormer, Dorsey and board member Larry Felton are the three board representatives on the panel.
Committee members gave the go-ahead to the policy despite concerns that it could prevent outside groups like the American Red Cross from speaking to the school board, according to the June 8 minutes.
Stormer attended all three meetings, and Felton and Dorsey each attended two.
At Stormer's suggestion, the committee added business owners to the list of people who can speak to the board June 30, along with current residents, district parents and current staff members. That change was prompted by the example of Miller, who lives in Crestwood but owns a business and volunteers in Mehlville and spoke to the board on an unrelated issue the night the policy change was first considered.
That night, Palamand pushed for the policy to be sent back to committee, calling it a "dumb idea" that should have never been considered.
Even with business owners on the accepted speaker list, board member Jamey Murphy echoed Palamand's objections.
"I don't think we necessarily have a problem, and I'm not understanding the reason why we need this change," Murphy said. "I assume this is a time management thing, where we think those individuals would be wasting the board's time, but I think if somebody is dedicated enough to want to come talk to our school board and they don't live in the district, they're probably coming because they have something important to say … Whatever the purpose is, I think being restrictive isn't the best solution, we should actually be more open."
Murphy also noted that the policy would be pointless if it wasn't enforced.
"I don't think we have a problem, but we're also getting comments that we're not really going to enforce the policy publicly, and I have a problem with that, too," he said.
"I tend to lean to agree with that," board member Jean Pretto said. "Is there some reason we went down this path?"
One of the reasons the district pursued the change is because the board has added quarterly listening sessions that allow for back-and-forth conversations with the public, Stormer noted, adding that the board did not always have answers available to every question asked during public comments.
"I would argue that we had an opportunity to reply during board member comments, which has been removed from all of our agendas," Murphy said.
"We did not address every speaker that ever came up, we did not address every concern that was ever done, it was on a whim if somebody wanted to respond to them," Stormer said, adding that the board did not always have the answers available to every question asked during public comments.
"And you think at the (listening) meetings we're going to have all the answers?" Murphy asked. "We're not going to have the answers — we're going to have the dialogue … A lot of times people brought up points, and it was like, 'Good point, we'll think about it'-type deal. And there wasn't a response, but we've eliminated the ability to do that with the removal of board comments. And now we're restricting who can come and talk to the board … Waiting two or three weeks to bring something to the board seems to be a better approach than saying you've got to wait and do this quarterly. So that's my two cents."
Dorsey noted that the district has recently installed an "Ask the District" button on its website, so anyone can ask any question at any time. That is, by far, the quickest way for residents to get questions answered, Stormer said.
"Not that I don't want our community to come here and ask questions, but if you have a question that you need an answer and a response to, I think (Communications Director) John Wolff and his team are pretty good at getting back to people with that information," Stormer said.
But the district has not brought any issues to the board from Ask the District, and most of the questions are not ones that people would ask at meetings, Murphy said.
"That really makes my point of, we should be more open instead of more restrictive," Murphy said.
Board member Kevin Schartner said the policy change was spurred by two speakers, a non-resident who was "kind of a nuisance but was harmless," and the Sierra Club's request that the board pass a resolution against Ameren, Schartner's employer, for operating the Meramec Energy Center near Rogers Elementary.
However, even if it kept special interests away from lobbying the school board, he said, he leaned against the policy change due to potential unintended consequences.
When Stormer asked Felton if he had any thoughts on the policy, he said, "No comments, I'm part of the committee," and made the motion when Stormer asked for it.
During a long pause as no one seconded the motion, Pretto sighed, "Boy, I'm really fighting on this one."
Stormer asked if the board wanted to return the policy to the committee again.
"I want to reject it. Completely," Murphy said. "That's my instincts."
Finally, Gaines said, "Let's call it dead from lack of a second, and we'll move on."