Prop P revenue could fund 30-percent police pay hikes
Pay hikes among promises officials made to voters here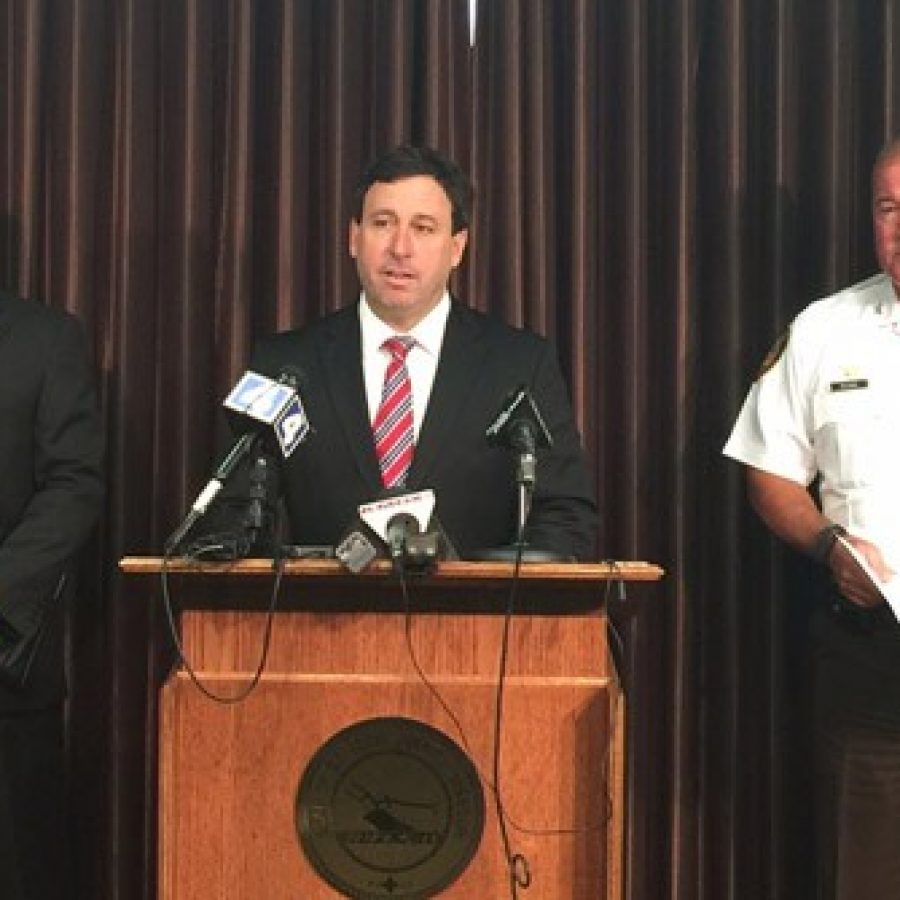 Officers in the St. Louis County Police Department could receive average 30-percent raises next year if the County Council signs on to the plan voters approved with the passage of Proposition P.
County Executive Steve Stenger announced last week that the county and the Fraternal Order of Police came to an official agreement on a new pay matrix that would increase starting salaries 8 percent and give a one-time average 30-percent raise to more veteran officers whose salaries have stagnated during the last decade.
The raises will be funded through Proposition P, the half-cent countywide sales tax that received over 63-percent support from voters in April.
"They deserve it and our public deserves it," Stenger said of the raises.
St. Louis County Fraternal Order of Police President Joe Patterson called the scaled-up police salaries the "single biggest public-safety advancement in the history of the state of Missouri."
During the Prop P campaign, Stenger and Chief Jon Belmar promised to raise police pay and starting salaries, add 110 officers and two-officer cars, body cameras and dashboard cameras, and replace two aging police precincts, including the Affton Southwest Precinct.
The rollout of the new pay matrix is the first of many announcements geared toward keeping those promises to voters, Stenger said.
Consumers will start paying the sales tax Oct. 1. The new pay plan would go into effect Jan. 1, if the council agrees, Stenger said.
The sales tax will raise $80 million, $46 million for the county and $34 million distributed to every city in the county by population.
Of that, $14 million will go toward these raises, with more for higher-level command staff to follow. After the initial pay spikes, raises will average around 3 percent a year, Stenger said.
Some officers could see 40-percent raises next year if the plan goes through.
A recruit straight out of the police academy can make between $40,162 and $52,817 on the current pay scale, which will be hiked to a starting salary of $52,208 under the new system.
Officers have not received yearly pay raises in recent years other than when Stenger first took office. That raise came with a boost to starting salaries that meant veteran officers with seven or eight years of experience could make less than the new recruits they were training.
Under the new plan, an officer with eight years of experience would make $63,520, with increases every year before and after that. At 15 years, officers will top out at $77,168. When officers reach 20, 25 and 30 years of experience, they will receive a one-time bonus of $2,000.
Pay under the current plan tops out at $72,929 for an officer, but many veterans make less than that since the Police Department didn't grant raises for most of the last decade.
Stenger made the announcement next to Belmar and Patterson, who welcomed the raises.
"As a police officer of 31 years, I cannot tell you how big of a deal it is to have these police officers finally compensated in the manner in which they should," Belmar said. "Pay has not allowed us to recruit officers as we should, and we've had attrition of officers that is really untenable on the Police Department."
With the new "life-changing" pay matrix in effect, Patterson said, "Officers can once again build a long and rewarding career at the St. Louis County Police Department, at the same time the St. Louis County Police Department will now retain and recruit the finest officers our region has to offer."
The head of the FOP thanked the council in advance for approving the raises and for sending Prop P to the ballot with unanimous approval last year.
Since then, two new council members have come on board, 6th District Councilman Ernie Trakas, R-Oakville, and 4th District Councilwoman Rochelle Walton Gray, D-Black Jack.
"We know the council will show their strong support for this plan just as the voters did in April," Patterson said.
Although observers have speculated that higher county salaries could poach the best officers from the St. Louis Metropolitan Police Department, which also has struggled with police salaries, Stenger said Proposition P can serve as a template for any city or jurisdiction that wants to follow in the county's footsteps.
It doesn't help the county department to "override the effectiveness" of the city department since they work so closely together, Belmar noted.
Depending on sales-tax revenues, the county will add $46 million to the existing $105 million police budget, with no plans to skim money to free up general revenue for other purposes, Stenger said.
Public safety is the county's top priority, he said.
"I believe in our Police Department, our Police Department believes in our residents, and our residents believe in our Police Department, it's really that simple," Stenger said. "If we want to have a successful community, if we want to have economic development, if we want to have families thrive, parents thrive, grandparents thrive, we are going to need a strong police force that is well paid because we want to retain the very best as they interact with our community."
About the Writer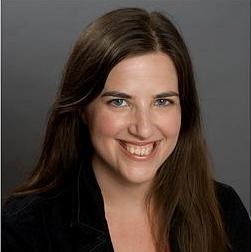 Gloria Lloyd, News Editor
Gloria is the editor of The Call. If you have any thoughts or suggestions for coverage, email her at glorialloyd@callnewspapers.com.