Price has a challenger in Hrach for Ward 4 seat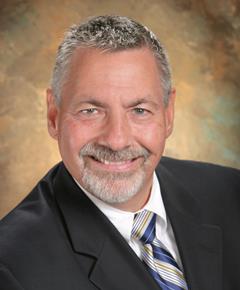 Sunset Hills Ward 4 Alderman Thompson Price will face resident Drew Hrach for Price's seat on the Board of the Aldermen in the upcoming April 7 election.
Hrach, 12980 Baalbek Drive, did not return The Call's candidate questionnaire.
Price, 70, 10602 Deerpath Acres Court, 63128, is married to Kandy Price. His children, who are all grown, attended Lindbergh High School. Price was first elected in 2016, then re-elected unopposed in 2018.
Price oversees design and sales at Thompson Price Kitchens, Baths & Home.
He earned his associate's degree in law enforcement and is a member of the National Kitchen and Bath Association, Sigma Kappa Phi Alumni, the BackStoppers, the Historical Society of Sunset Hills and the Foundation of Sunset Hills.
When asked why he was seeking another term, Price said, "I currently hold this office and have found it to be a great experience. Working for the residents and the businesses of the city is rewarding and challenging at the same time. Being a longtime resident gives me insight to what I believe is the right thing for the continued success and growth of Sunset Hills."
Price gave the following responses to The Call's questionnaire:
What issue do you consider the single most important issue in this race and why?
Price said, "Certainly the flooding issues that we have been faced with in the last few years. This not only affects Sunset Hills, but many surrounding cities as well. We are working on changing the existing minimum requirements for fill and other such rules that affect our residents and the businesses that are in flood areas. The rezoning issue is one that we are working on and is a concern for many residents. I would say that the board is only looking out for the future of the city and trying to make sure that we pay attention to the opportunities that come before us."
Other issues you perceive in your race and your position on each:
Price said, "Building our business base is another concern for the city. It is the businesses that we have that make it possible to offer the city services that our residents have come to appreciate and enjoy on a regular basis.
"Another concern I have has to do with the streets of Tapawingo. It appears that a number of the residents in Tapawingo are wanting the city of Sunset Hills to take over their streets. When this development was first started it was strictly to be private streets. From the very beginning, the builders wanted this to be private and told the city that they were going to be private, and by doing so they did not have to meet the compliance ordinances of the city of Sunset Hills for construction.
"Now after some 20-odd years the streets are in need of major repair, and they want the city to take them over and become public. The city has told them that if they can bring the streets up to the standards of the city we would then be happy to discuss the change from private to public. If the city were to take on this major project it would cost all of the residents of the city a substantial amount of money, and this is just not fair to the remainder of the residents of Sunset Hills that do not live in this community. While the residents of this community have secured some funds to help pay for some of the replacement slabs it is in no way enough money to take care of all the slabs in question. There are also some other issues that would need to be attended to."
In your opinion, have the Board of Aldermen and other city officials complied fully with the Sunshine Law? What will you do as an elected official to ensure compliance with the Sunshine Law?
Price said, "Yes we have. Our city attorney (Robert E. Jones) and mayor (Pat Fribis) constantly remind us all of this law and the importance of following it."
Should the city charge for Sunshine Law requests?
Price said, "Yes."
What is your position on the use of tax-increment financing and other tax tools?
Price said, "The tools are available for a reason. When a request is made it is our responsibility to consider that request and act accordingly."
What do you think of aldermen attending meetings by videoconferencing?
Price said, "I do not believe this should be a regular tool for board meetings. It should be made available for important votes that would affect the city, the residents and the businesses."
Do you support the use of eminent domain for redevelopment projects? Why or why not? Please be specific:
Price said, "Only when necessary. As it affects the owner of the property and it would be dependent on the specific request. Also how would it benefit the city if at all."
Do you agree with the direction the city is moving under Mayor Pat Fribis?
Price said, "Yes."
If elected, do you plan to physically attend meetings of the Board of Aldermen?
Price said, "Yes."
Is the city of Sunset Hills business friendly? What do you propose to keep current businesses in the city and attract new economic development?
Price said, "I believe yes for the most part. I think that some of the aldermen and the general public need to be enlightened to the importance and the significance the businesses bring to the city. We have, in my opinion, missed some great opportunities, only because some people dd not understand the full benefit that this business would bring to the city."
Should the city of Sunset Hills be more bicycle friendly? If so, what would you propose?
Price said, "I'm not sure what more we can do. Some streets have been marked for bicycle access, we have parks with trails and paths for bicycles."
Would you consider it unethical to tape record someone without their knowledge? Please elaborate.
Price said, "No, not necessarily. It would depend on the circumstances and specific reason why it was needed."
Are you satisfied with the performance of City Attorney and City Prosecutor Robert E. Jones?
Price said, "Yes."
What are your thoughts on commercial encroachment of residential areas?
Price said, "This should be considered on its own merits."
Should the Court Drive neighborhood bordering South Lindbergh Boulevard be residential or commercial? What about attached villas? 
Price said, "This could certainly be a combination of both. No villas, as the residential is in keeping with some of the new and existing homes. The corner lot across from the police department could be commercial for sure as long as it is a good fit for the area."
What should the city do to help residents impacted by flooding?
Price said, "We are currently working on this issue."
Do you feel that town home or "cluster home" developments have a place in the city? Why or why not?
Price said, "We already have two developments of cluster homes in Sunset Hills, The Courtyards and Sunset Grove. When we have a property that would allow cluster homes we should consider it. There are numerous residents who would like to move out of their current large home and move into a community within the city where they could have a home large enough for having the family and friends over and not being concerned about cutting grass or shoveling snow. The term cluster homes is not what I would consider a proper term for these developments. They should be called luxury villas, as they are generally in a $500,000 to $700,000 price range. I am in favor as long as they are in the proper setting."
Should the city's Police Department be retained or should police services be outsourced?
Price said, "The police department should be retained as it is. A local city department. This is always better for the citizens and the businesses. When needed. the response time will usually be better than when the department is outsourced."
Traditionally, Sunset Hills has had a close relationship with Lindbergh Schools. Do you believe the city should maintain a positive relationship with the school district?
Price said, "Yes."
Should the city collaborate with Lindbergh Schools when undertaking a development that would impact the school district?
Price said, "Yes, however it may depend on what the development is and the scope of the project."
Do you support the performance of City Administrator Eric Sterman?
Price said, "Yes."
Do you have a job that may take you out of town during the upcoming two-year aldermanic term?
Price said, "No."
What do you think of the city leasing part of Bander Park for a rugby field?
Price said, "I am in full agreement with this decision. When we are given property it sounds great, however what needs to be considered is who and how will this new property impact the city finances. How and who will maintain this property? With this property approximately 122 acres, that is a lot of ground to cover.
"When a private, not-for-profit organization comes to us with a proposal to not only maintain around 20 acres of the property, but to make it a place for our youth and young adults to play as well as pouring their own money into the facility, well this makes all the sense in the world. The problem here is once again citizens who do not understand the full impact of this decision and how it helps the city. The concerns that have all been brought up have been addressed, however there are folks who just think they know the future impact to them and they don't like it. As an alderman I have to look at all the circumstances and make a decision based on fact and not on conjecture by others. The Bombers already work with the Lindbergh rugby team and the Lindenwood rugby team, along with the men's leagues they have had for many years. This is not something that is new to them. We look forward to having them in our city."
What do you think of Days Inn owner HR Sheevam's proposal with Helen Fitzgerald's to build a hotel parking garage with tax incentives?
Price said, "I am not opposed to this. If proof can be made as to the benefit of the tax incentives and they are recommended by the proper committees, then we should support this and any business that has the need."
Do you believe the city should have increased the heigh limit for hotels?
Price said, "Yes, if we are going to compete with other cities for this type of business we need to adjust our codes to allow it."
Some residents of the greater St. Louis region advocate a city-county merger, a disincorporation of St. Louis municipalities or, as proposed by Better Together, a regional merger of services such as police and fire districts. Do you support these efforts? Why or why not?
Price said, "I do not support a city-county merger. What I do support to a small degree is some of the smaller municipalities with a mayor, a small number of council members and if they outsource the police department, they should be considered as a city that could benefit from a merger with a surrounding larger city."
Do you believe the city is in a strong financial position?
Price said, "We are OK but we could be better. With the business growth opportunities, we will be fine."
The city's zoning code is currently being rewritten. How would you change it?
Price said, "I'm not sure we need a total overhaul but certainly we need to explore recommendations that would allow Sunset Hills to keep up with like cities around our area. I believe that some citizens do not want any change because they are concerned that the board will make changes that are not in keeping with what the city originally started with.
"All of the board members are citizens of Sunset Hills, and we as much as anyone would not allow any changes that would be detrimental to our city. I'm concerned that some citizens think they know more about the effect and change than they really know. If anyone looks back at what Sunset Hills was like when it was incorporated in 1957, they will see major changes that thus far have been the best thing for our city."
You can reach Erin at eachenbach@callnewspapers.com or at 314-843-0102.