Preliminary 2016 budget OK'd by MFPD's Board of Directors
As proposed, 2016 budget to include 1.5-percent pay raises for employees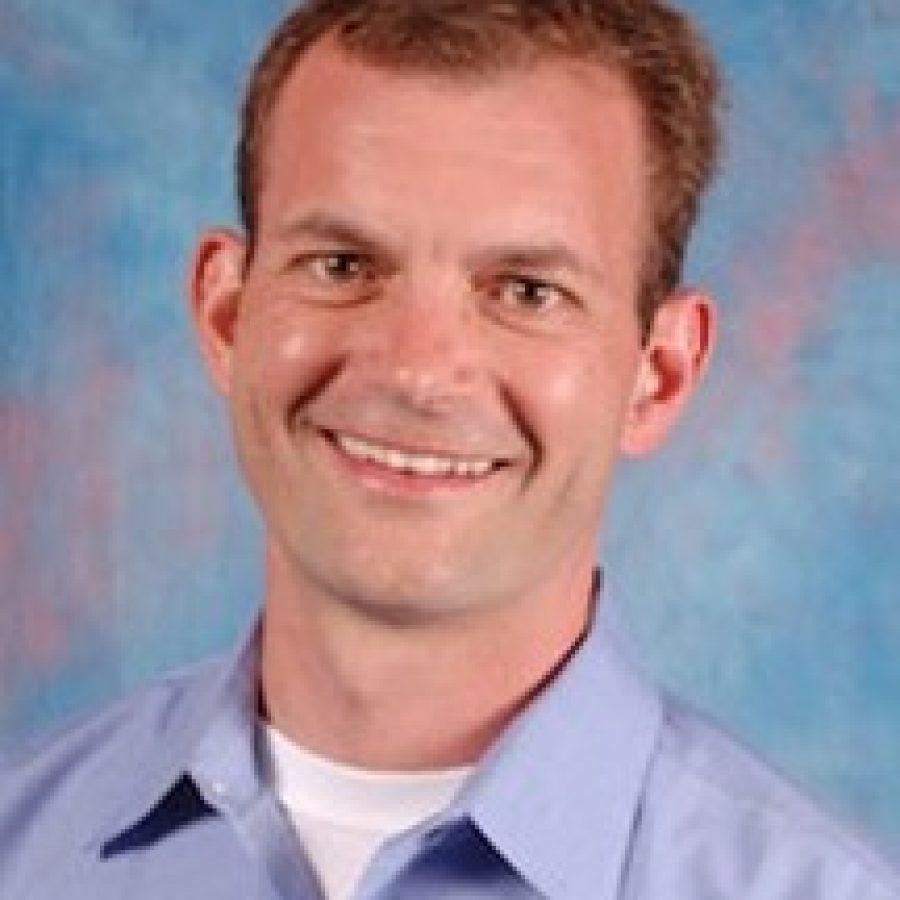 A preliminary 2016 budget that projects expenditures of nearly $19.36 million with anticipated revenues of $19.92 million was approved last week by the Mehlville Fire Protection District Board of Directors.
Board members voted unanimously Sept. 30 to approve the preliminary budget and to establish the district's 2015 tax rates. No one spoke during a public hearing before the board approved the tax rates.
The 2015 blended tax rate is 70 cents per $100 of assessed valuation — 1 cent less than the current blended tax rate of 71 cents per $100. The blended tax rate is not levied, but used for state calculations.
The 2015 tax rates for the general, alarm and pension funds are: 61.7 cents, 4.5 cents and 3.8 cents, respectively.
The 2014 tax rates for the general, alarm and pension funds are: 62.5 cents, 4.6 cents and 3.9 cents, respectively.
For 2015, the fire district's total assessed valuation increased by $54,379,397 to $2,295,097,471 from last year's total assessed valuation of $2,240,718,074, according to Chief Financial Officer Brian Bond.
"That consists of a $57.7 million increase in real-estate assessed values, which is offset by a $3.3 million decrease in personal-property assessed values," he told the board.
However, the district does not anticipate receiving any new revenue from reassessment, according to Bond, who projected the district will receive $34,983 in new revenue from new construction.
Regarding revenue for the preliminary 2016 budget Bond said, "It consists of no voluntary reductions in the tax rates, and just a reminder that if the board chooses to not elect a voluntary reduction in 2015, it, of course, does not preclude the board from electing a voluntary reduction in future years."
The district's preliminary 2016 budget projects expenditures of $19,357,054 with anticipated revenues of $19,925,321 — a surplus of $568,267.
Mehlville's current budget projects expenditures of $19,017,591 with expected revenues of $19,569,952 — a surplus of $552,361.
Regarding the preliminary 2016 budget, Bond said, "A little over a million dollars is going to be transferred from the general revenue fund to the capital fund to address various capital expenditures in 2016. Those include $300,000 for the pumper reserve, $200,000 for an ambulance, $100,000 for a long-term aerial apparatus replacement and then $100,000 for construction reserve for future engine house renovations."
In addition, the chief financial officer noted, "As we've discussed previously, we're also going to transfer $360,000 from the general revenue levy to the pension fund to offset current-year shortfalls in the pension fund, as well as to increase our reserves for future underfunded disability payments."
In a memo to the board, Bond outlined other premises used to formulate the preliminary 2016 budget, including:
• 2016 salaries reflect step increases and a 1.5-percent pay increase for employees.
• Unscheduled overtime has increased to $800,000 to reflect the current unscheduled overtime utilization necessary to operate the district's sixth ambulance.
• Health insurance has been forecasted based upon a 10-percent increase in medical premiums and 5-percent increase in dental and vision premiums.
• A total of $290,000 will be used for debt service on certificates of participation issued in 2000 to fund the expansion and renovation of the district's No. 5 firehouse and administrative headquarters.
• Various individual expense accounts have been determined based upon a rolling three-year average, current-year forecasted expenditures and itemized needs for 2016.
"With those premises in place, the preliminary 2016 budget forecasts that the 2015 tax revenue will provide $193,000 more than the 2015 budget, and due to the projected increases in tax revenue, interest revenue, ambulance collections and permit fees, the 2016 preliminary budget forecasts a $355,000 increase in total revenue over the 2015 budget," Bond said. "Looking at total expenses, the 2016 preliminary budget forecasts a $339,000 increase on the expense side."
Overall, he said, "The 2016 preliminary budget forecasts $568,000 excess of revenue over expenditures, of which $268,000 of that is going to fund future disability-payment obligations, $257,000 is going to fund future unknown dispatching-related expenses and there's a remainder of $24,000 of excess in the general fund to address any unidentified expenses in 2016. These results demonstrate the need to fix the tax rates at the tax-rate ceiling for 2015 in the general, alarm and pension funds to address the current operating capital needs and to account for any unforeseen expenses that might arise in 2016 …"
The board will consider approval of the final 2016 budget in December.