Police seek public's help in identifying robbery suspect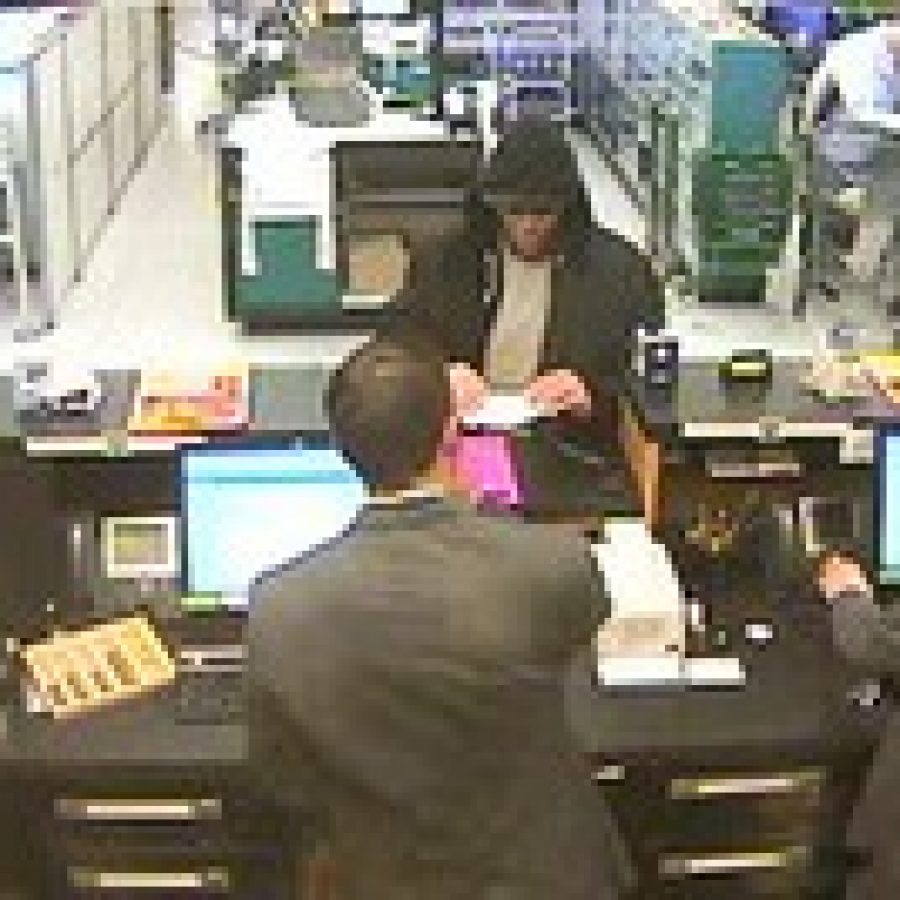 St. Louis County Police are seeking the public's help in identifying a man they say robbed the U.S. Bank at 4333 Butler Hill Road this morning.
Officers from the county Police Department's Affton/Southwest Precinct responded to the robbery at 11:07 a.m., according to a news release.
During the incident, a white male — in his 30s, about 6 feet, 2 inches tall with a thin build and a scruffy beard — handed the teller a note that implied he had a weapon and demanded money, the release stated. He was wearing a black hoodie and a black hat.
The subject exited the bank with an undisclosed amount of cash. No injuries occurred, but the subject is still at large.
If anyone has any information or recognizes the individual in the photos, call Crimestoppers at (866) 371-TIPS or the St. Louis County Police Department at (314) 889-2341.