Police search for suspect in robbery of Affton bank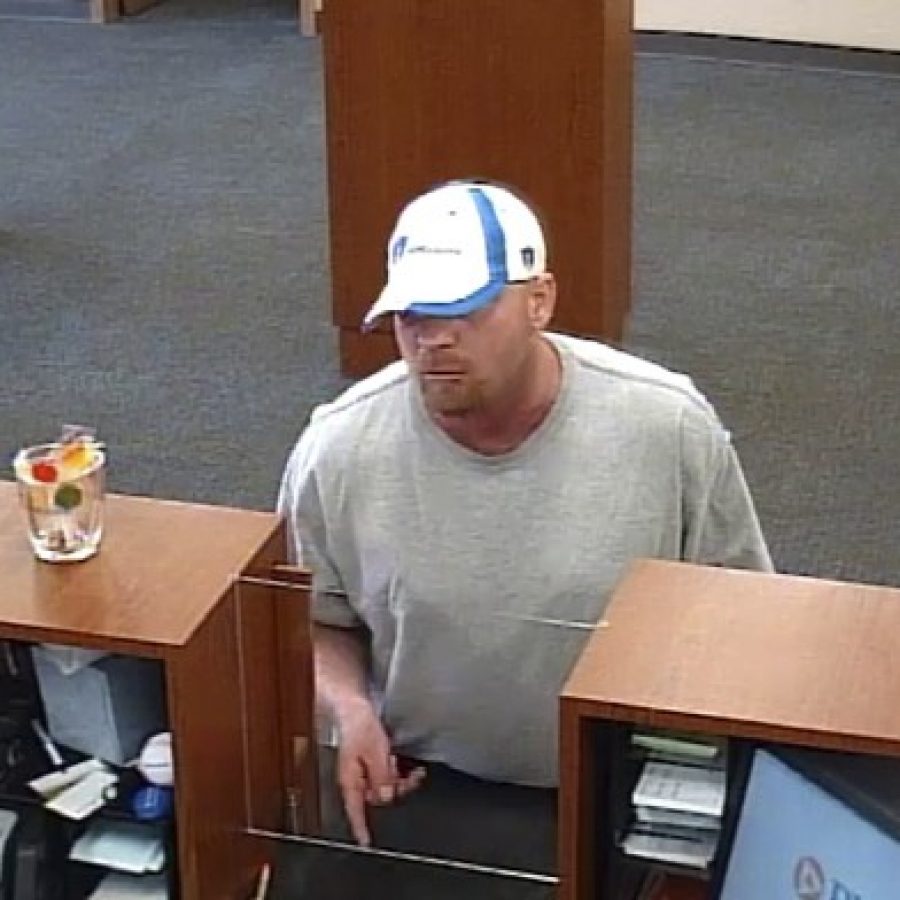 Police are searching for a suspect in a robbery of the PNC Bank today — Thursday, Aug. 24 — in Affton, the second time the bank has been robbed in two years.
Detectives from the Affton Southwest Precinct responded to the bank, 8930 Gravois Road, at roughly 1:12 p.m.
The suspect, described as a white man possibly in his 40s, implied to a bank teller that he had a weapon and took and undisclosed amount of cash from the register.
The man fled the bank on foot, police said. No one was injured in the robbery.
Police released clear surveillance photos of the man. He was wearing a baseball cap and dark shorts.
The St. Louis County Police Department's Bureau of Crimes Against Persons is investigating the robbery.
Police are asking anyone with any information about the suspect or the robbery to contact the St. Louis County Police Department at (636) 529-8210 or CrimeStoppers at (866) 371-TIPS (8477).