Police officers rescue sleeping family from burning home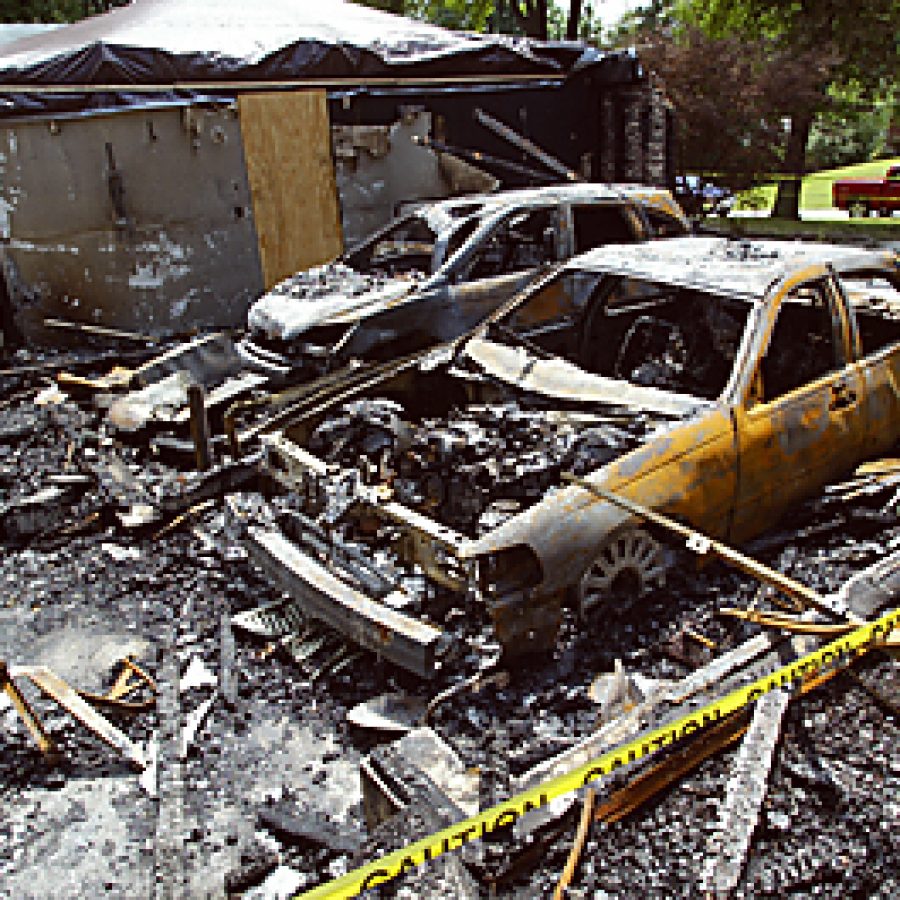 Three county police officers rescued a sleeping family from its burning south county home Sunday morning.
At 3:30 a.m. Sunday, South County Precinct officers Tony Amaro and Nicholas Nazzoli spotted a fire at the home of Raymond and Patricia Vien, both 49, in the 1000 block of Druso Lane. The officers said both the garage and the west side of the house were engulfed in flames.
When no one answered the door, Amaro, Nazzoli and fellow officer Stephanie Percich kicked it in and entered the home, crawling on their hands and knees because of smoke. They reportedly did not hear any calls for help over the home's smoke detectors.
"They came to a bedroom where (Patricia Vien) heard them calling out and opened the door. She awoke her husband (Raymond Vien) and the officers escorted them out of the home," according to a St. Louis County Police news release.
The officers went into the home a second time after the Viens said their 19-year-old son might still be inside. They found him sleeping in his room.
"Due to the heavy smoke and being awakened in the dark, the teenager was extremely disoriented and originally fought against the officers' attempts to rescue him. The officers forced him to the floor and pulled him out of the house," the release stated.
The Mehlville Fire Protection District responded and extinguished the fire.
Administrative Chief Fire Officer Tim White said firefighters got the blaze under control in roughly 30 minutes and saved about 50 percent of the house.
No one was injured, he added.
"The fire wanted to take over the entire house, but the firefighters did do an aggressive offensive attack and stopped it right in its tracks … So that was what I'd consider, based on the conditions upon arrival, a successful stop," White said.
White said the fire started in the garage and appears to be accidental; however, its cause still is unknown.