Police arrest man wanted in south county bank robbery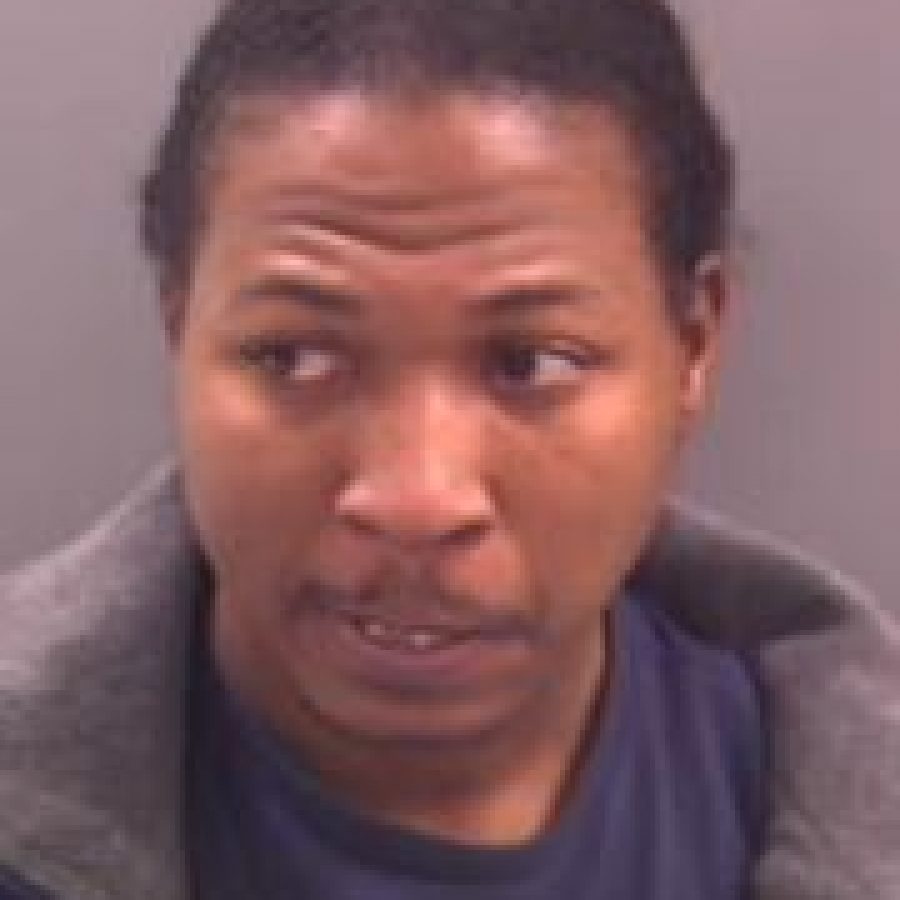 St. Louis County police on Wednesday arrested Timothy Shaw in connection with a bank robbery earlier this week in south county.
Detectives now have 24 hours to present a case to the prosecutor's office against Shaw, who is a suspect in the Monday robbery of Montgomery Bank, 3808 Union Road.
Police spokesman Rick Eckhard said if warrants are issued, it likely will be tomorrow — Thursday, May 19 — and authorities will provide more information on charges and bond.
Original story:
St. Louis County police are searching for an "armed and dangerous suspect" in connection with a bank robbery Monday in south county.
Timothy  M. Shaw, who is a 37-year old black male, roughly 5 feet 10 inches tall and weighs approximately 180 pounds currently is wanted by police in connection with a robbery Monday morning at Montgomery Bank, 3808 Union Road. 
Shaw may be in the possession of a weapon and should be considered armed and dangerous, according to a news release from county police.
Police responded to a call shortly before 10 a.m. Monday about a robbery at the bank. A man armed with a handgun entered the bank and demanded money, police said.  The subject fled the bank in a white vehicle with an undetermined amount of money, but no one was injured.
St. Louis city police officers heard the broadcast and were able to locate the vehicle in south St. Louis near Chippewa and Grand Avenue.  The vehicle was parked and unoccupied. County detectives from the Bureau of Crimes Against Persons responded to conduct the investigation and seized the vehicle.
Anyone with information about this incident or the whereabouts of Shaw should call the St. Louis County Police Department at 889-2341 or Crimestoppers at (866) 371-TIPS.