Passage or failure of Prop R to dictate what direction Mehlville will take
Gaines says community's help needed to ensure Mehlville remains Mehlville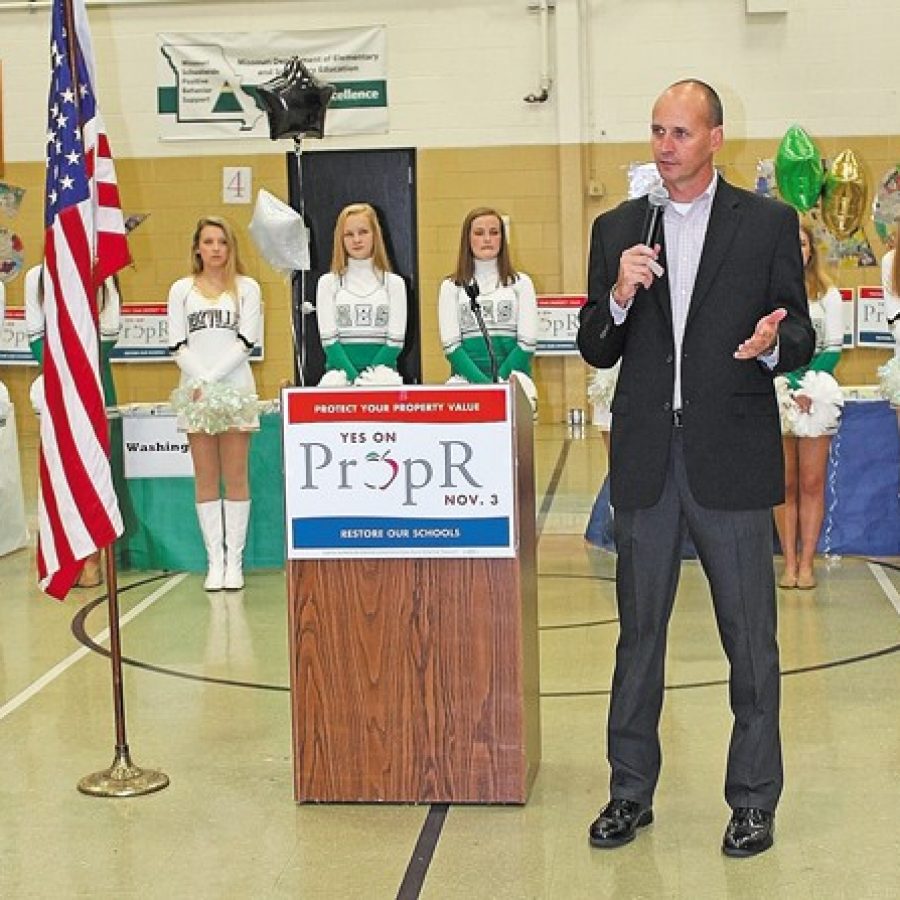 Mehlville School District residents for and against Proposition R, the district's 49-cent tax-rate increase, made their views known last week on the radio, on television and in opinion pages, but the final decision is up to voters Tuesday, Nov. 3.
The passage or failure of Prop R will dictate what direction the school district takes, with two starkly different potential paths forward, Superintendent Chris Gaines said.
Mehlville voters have a history of rejecting large tax-rate hikes, but Prop R supporters say Prop R is "reasonable" in a way that past measures were not and is necessary to protect the quality of the school district, and along with it, property values.
Gaines, who came to the district July 1 from Wright City, said at a Prop R rally Saturday morning that it has been an "interesting few months" getting started at Mehlville and familiarizing himself with the many needs across the district, including the 121 children who were on waiting lists for reading help last year.
Gaines told the packed gym at Washington Middle School that all of the district's children — including his son Zack, a Hagemann Elementary fifth-grader — need help from the community to ensure Mehlville stays Mehlville.
"My son loves his teacher, loves his school," Gaines said. "I'm afraid without your help, I'm not going to be able to keep those people in the district. We need some additional resources. We're asking for a very reasonable amount. We've been pretty clear about how we're going to use those funds, where they're going to go."
If Prop R fails, the district will balance the budget by cutting $3 million to $5 million from the budget for next year, on top of this year's $3 million in cuts, Gaines said.
If voters approve Prop R, Gaines' plan restores some of the budget cuts and advances some of the key goals set out in the district's strategic plan.
The group opposing Prop R, Secure Mehlville Oakville Future, disputes that the district needs more money and says residents have not been able to trust either the current Board of Education or past boards. For that reason, the group urges voters to "Vote no, demand change, demand accountability. Our kids deserve better."
To address concerns about how the $8.3 million from Prop R would be spent, Gaines said if it passes he will recommend that the Finance Committee directly oversee how Prop R funds are spent and ensure that the district is spending money the way it promised.
The volunteer Finance Committee is comprised of residents who are financial professionals, and Chairman Mark Hinsen said it is the perfect group to oversee Prop R since most members are certified public accountants, or CPAs.
Many are Mehlville graduates and most are parents with a stake in holding the district accountable and improving it.
"If Prop R's successful, we would be honored to serve both the community as well as the school district to provide oversight and accountability on how the funds are ultimately spent. That's what we do every day," Hinsen said. "We will be effective from day 1. There won't be a significant learning curve."
As auditors in their day jobs, Finance Committee members often oversee or manage similar projects, including holding businesses and nonprofits accountable to the federal government for how grant money is spent or monitoring commitments businesses made to investors, he added.
If Prop R passes, the majority of the funds — $4.3 million — would go to advancing the academic goals of the strategic plan. Under the plan, $1.75 million would fund capital needs and $1 million would go toward buying school buses the first year, a number that would drop down to $600,000 for future years. The centerpiece is $1.1 million to hire 16 additional reading and instructional coaches to assist struggling learners, including the students on waiting lists for reading help.
Mehlville officials modeled the reading-coach initiative after top academic districts like Lindbergh Schools. Coaches and interventionists work one-on-one with students to get them to grade level in specific subject areas.
Other line items are $1.2 million for textbooks and curriculum, $1 million for professional development for teachers, $550,000 to restore the fourth year of the 1:1 laptop initiative and buy new computers, $200,000 to restore school clubs, $50,000 to restore school supply budgets, $100,000 to implement continuous classroom improvement across the district and $50,000 for surveys related to the strategic plan.
Proponents of Prop R say the district cut any waste from its budget long ago, and four rounds of unrestored budget cuts over the last decade slashed necessities like textbooks.
Prop R opponents question why Mehlville does not accomplish more academically with the money it already has, citing neighboring Lindbergh, which is one of the top districts in the state. Mehlville and Lindbergh both have some of the lowest costs per student in the county, with Mehlville spending $8,612 per year on each student compared to Lindbergh's $9,510.
Lindbergh officials told the Call that the academic initiatives in Prop R imitate some of the key drivers of the ongoing academic success that has made Lindbergh one of the best districts in the state.
When the U.S. Department of Education designated Lindbergh's Truman Middle School a National Blue Ribbon School earlier this month, Truman Principal Tara Sparks said her school's emphasis on targeted interventions and professional development earned it the national honor.
Reading and other one-on-one coaches are an "essential component of Lindbergh's educational strategy," Lindbergh Superintendent Jim Simpson told the Call, along with investing in teachers through professional-development initiatives.
"You have to have impactful, effective programs that you know get the job done — and that means extensive training for your teachers," Simpson said. "It's training that never ends, and that's another key component of Lindbergh in our educational blueprint that we're doing is that we are all about professional development and making sure that all our teachers have effective programs that are impactful."
Lindbergh's ongoing academic strength shows that its method of investing in teachers and surrounding struggling students with extra assistance is successful, he noted.
"We know it works. It's not random. We know this works very well. And it's something that Lindbergh has perfected," he said.
About the Writer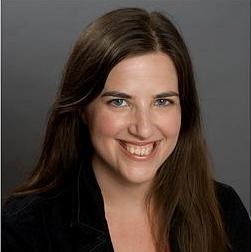 Gloria Lloyd, News Editor
Gloria is the editor of The Call. If you have any thoughts or suggestions for coverage, email her at glorialloyd@callnewspapers.com.