Panel recommends approval of CUP for convenience store in Sunset Hills
Proposed median concerns owners of nearby businesses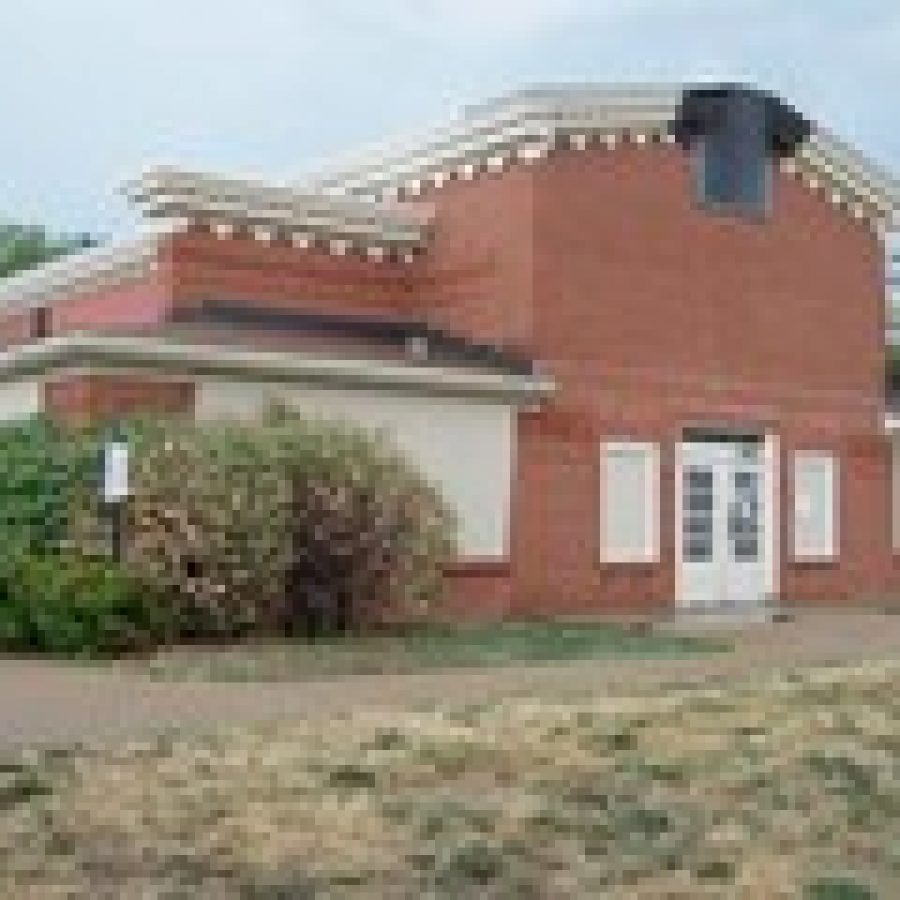 Over the objections of nearby business owners, the Sunset Hills Planning and Zoning Commission voted last week to recommend approval of a conditional-use permit for a Petro Mart convenience store and gas station at 1430 S. Kirkwood Road.
The Planning and Zoning Commission voted 7-2 Aug. 1 to recommend approval of the conditional-use permit, or CUP, to the city's Board of Aldermen.
Voting in favor of the CUP were commission Chairman Nick Dragan and members Terry Beiter, Nancy Goldkuhl, Kurt Krueger, Joseph Niemeyer, Kevin Studer and Stuart Walls. Opposed were Patricia Otto and Jeff Sanders. Al Koller was absent.
The commission voted unanimously to recommend approval of a preliminary development plan for the site and a petition to consolidate 1430 S. Kirkwood Road, 126 Floralea Place and 111 Monica Drive into one lot.
During a public hearing, nearby business owners said they did not object to the proposed use for the site, but were opposed to the developer's proposal to install a traffic signal at the intersection of Kirkwood Road — also called Lindbergh Boulevard — with Sunset Office Drive and Monica Drive, along with a raised median on Lindbergh from Interstate 44 south to Watson Road.
The commission last fall considered the Petro Mart proposal and recommended approval of rezoning the site, a preliminary development plan, a CUP and a petition for lot consolidation. The Board of Aldermen was set to conduct public hearings on the proposals, but those hearings were tabled while the developer refined the plans for the site.
John King, an attorney who represents the developer, Land West No. 7, told the commission the proposal changed since it last was presented to the panel.
While a 4,500-square-foot convenience store still is planned for the site, the number of gas-pump islands has been reduced to eight from 10 and two curb cuts are proposed instead of three. The Petro Mart would generate from $50,000 to $60,000 annually in sales tax for the city, King said.
Chris Beard, a traffic engineer with Bernardin, Lochmueller and Associates Inc. who represents the developer, said a comprehensive traffic study was performed on Lindbergh between I-44 and Watson Road.
"… The aim here was to balance the needs of the traveling public with those of the businesses in the neighborhood," he said.
Under Missouri Department of Transportation, or MoDOT, guidelines, Beard said, "… The driveways along Lindbergh are currently spaced too close together and the volumes are too high for Lindbergh to have a center left-turn lane …"
Furthermore, he said safety is a concern for both vehicles and pedestrians.
To address these issues, he recommended constructing a raised median on Lindbergh from I-44 south to Watson Road with one opening at the intersection of Monica Drive and Sunset Office Drive. The median would meet MoDOT requirements, he said.
"… In fact, given the volumes on Lindbergh, MoDot's own statistics indicate that a raised median would be 15 percent safer than a center left-turn lane, and injury crashes would be reduced by 30 percent," he said. "So the median is clearly going to provide benefits to the traveling public traveling north and south along Lindbergh …"
Because the median would displace left-turn access to businesses along Lindbergh, Beard proposed the installation of a traffic signal at the intersection of Lindbergh at Monica and Sunset Office Drive. The signal also would increase pedestrian safety.
Nearby business owners objected to the proposed median, saying it would limit access to their locations along Lindbergh.
Chris Kemph, of Spirit Energy LLC, which owns the Shell gas station at 1435 S. Kirkwood Road, told the commission, "… I don't oppose the use. What I do oppose is this whole project is designed around convenience for their operation. Not only is it going to hurt people like the Holiday Inn, it's going to hurt me …
"This whole thing is about the traffic light that they want, and they want it because they don't want traffic backing up in front of them," he said. "And the problem with that is to make the traffic back up in front of my location, and that's a huge amount of damage. They're doing that for a reason. The median and everything is not MoDOT driven. It's this project driven. They want the traffic light because they want people to stop …"
Keith Rhodes of Mile 277 Tap and Grill, 10709 Watson Road, said, "… I want to see the city of Sunset Hills thrive. However, I cannot support or favor one business and the detriment of others, or favor a new investment over previously accepted investment. Nor can I support illogical actions, especially when they hurt the community, as well as our business.
"Putting a median wall down the center will definitely damage our business. Therefore, Mile 277 opposes the proposed development for that reason," he added.
But Jim Schmersahl of Schmersahl Treloar & Co., a certified public accounting firm with more than 70 employees in Sunset Office Park, told the commission he and his employees support the traffic signal.
During the five years she has served as city engineer, Anne Lamitola said Sunset Hills officials have "received numerous complaints about the safety in this corridor, the turning loop into this corridor, the congestion in this corridor …"
The city has been working with MoDOT for years in regard to this corridor and, at one point, MoDOT was going to perform a traffic study of the area. However, during MoDOT's reorganization, funding was lost for that study, she said.
King, who noted he has represented Kemph in other matters, said the original proposal was filed without a traffic signal.
"… We did not — did not want this light because it's going to a cost a lot of money … So for Chris to say that this is all about us, that's not true. We have spent meeting after meeting after meeting discussing, trying to use this piece of property the way we wanted to use it. And that was without the light.
"But that came about because MoDOT was not going to allow it to happen if this light and this median were not in here …"
The study also recommended additional improvements be pursued south of Monica Drive and Sunset Office Drive, including driveway consolidations on the west side of Lindbergh near the Steak'n'Shake and Holiday Inn. This also would improve safety, Beard said, adding, "… MoDOT has accepted the findings of this study and they agree with our recommendations."
But Kemph said he objected to giving up a curb cut and giving up land so Sunset Office Drive could be widened.
As proposed, the signal and road improvements would be funded through a sales-tax of up to 1 percent levied in a community improvement district, or CID.
Regarding the CID, King said the district would include the proposed Petro Mart and the adjacent Five Guys Burgers and Fries. Other businesses could join the district if they desire, he added.