Panel places three developments on hold
New location of library branch on hold pending traffic study
Three proposed developments presented at a county Planning Commission public hearing last month have been put on hold for the time being.
The commission last week held a proposed J.H. Berra subdivision off Schuessler Road, following a recommendation for denial by the county Department of Planning.
The panel also held a decision on a Gravois and Musick subdivision and the proposed new location of the Tesson Ferry Branch County Library, pending results of a traffic study.
At an Aug. 19 public hearing on the proposed 35-home "Estates at Briarcliff" subdivision off Schuessler Road, 15 neighbors spoke against it, saying the "McMansions" Berra proposed on small lots would irrevocably change the character of a treasured neighborhood. They submitted a petition with 186 signatures against the Estates, which Berra planned to sell for $600,000 to $900,000 each.
In the planning department's recommendation for denial of the subdivision, it notes that the Schuessler Road neighborhood has always been a rural area and the subdivision is not consistent with its character.
Currently, two single-family homes sit on the 15.23 acres Berra wants to rezone from an R-1 1-acre Residence District to an R-1A 22,000-square-foot Residence District.
The plans call for some home sites to be as small as a quarter-acre. The 100 current residents of the Schuessler Road neighborhood have lots that are at least an acre.
Due to that difference in lot size, commission member Bill Sneed of Oakville recommended denial of the plans. After discussion, however, Sneed withdrew his motion and the commission voted 7-0 to hold the plans instead, so Berra could return with a revised proposal.
A decision by the planning department and the commission on both the proposed new location of the Tesson Ferry Branch County Library and the 48-home "Manors at Grant's View" subdivision Berra proposes next to it is on hold, pending results from a traffic study commissioned by the library.
The library commissioned the traffic study following the public hearing on the developments last month, where neighbors of the location at the corner of Gravois and Musick roads in Affton contended that the developments would bring additional congestion to an already-dangerous intersection directly across from Grant's Farm.
About the Writer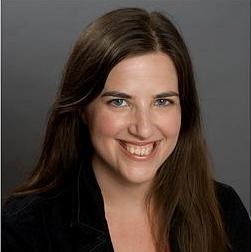 Gloria Lloyd, News Editor
Gloria is the editor of The Call. If you have any thoughts or suggestions for coverage, email her at glorialloyd@callnewspapers.com.