One year after Newtown, Mehlville remains vigilant, Knost says
District recruiting police officers to join Mehlville's pool of substitute teachers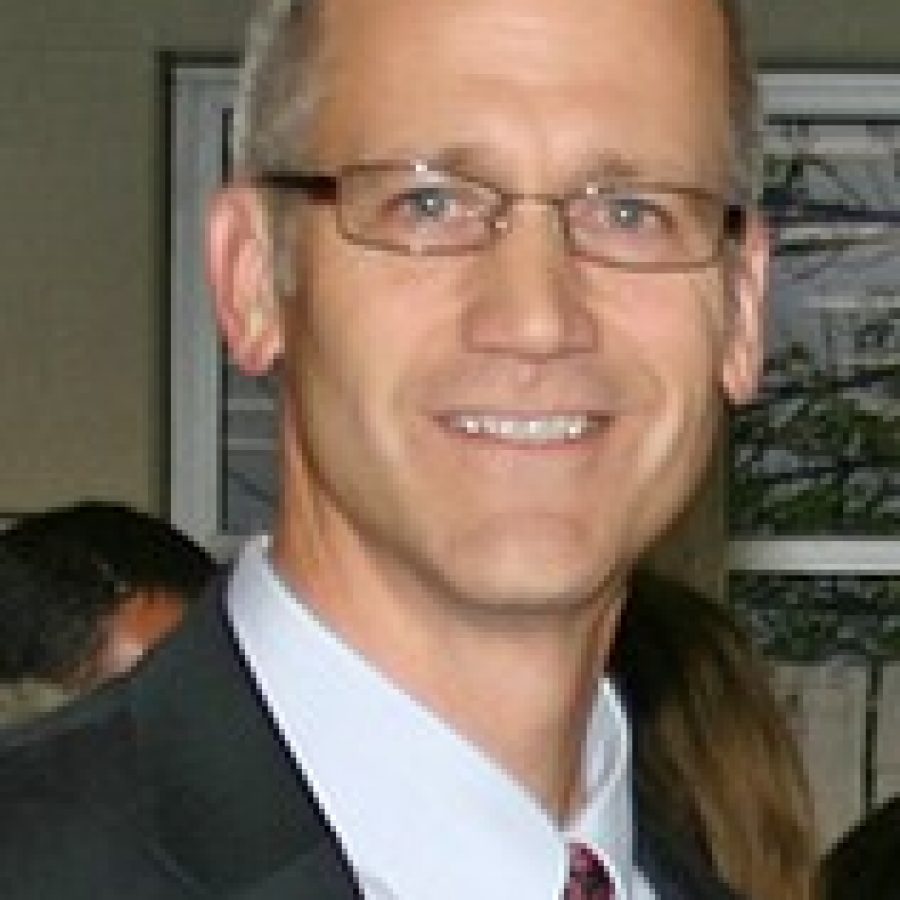 A year after adding extra security in the wake of the massacre at Sandy Hook Elementary in Newtown, Conn., the Mehlville School District is trying out new security techniques and continuing to examine its existing measures.
The Mehlville Board of Education joined districts across the country in voting to fund buzzer systems for front doors and police officers for elementary schools, adding four additional part-time police officers to patrol the district's 10 elementary schools.
"We always have to stay vigilant. We can't wait for another tragedy to step up our game," Superintendent Eric Knost aid, noting that intruder drills and training are ongoing in the district, even as calls from concerned parents have died down in the year since the topic was at the forefront of what seemed like everyone's minds.
In its security assessments following the Newtown shootings, the district already largely met many security measures recommended to schools — most of its classrooms already had interior locks, and most of its buildings already had buzzer systems.
Acting on a suggestion to school districts from former St. Louis County Police Chief Tim Fitch, beginning this semester Mehlville is recruiting police officers to join the district's pool for substitute teachers.
The armed officers will teach class in either their police uniforms or fatigues, Knost said. So far, the district has enrolled one police officer as a potential substitute teacher, with plans to add more.
Board of Education Secretary Rich Franz, who is a retired Kirkwood police officer and has worked as a School Resource Officer, or SRO, said that he supports the initiative if the police officers meet the district's requirements for substitute teachers.
"I would not want a police officer as a substitute just because he's a police officer," he said. "I also think there has to be a personal commitment on the part of that officer to public education — that's what you've got to be there for."
The police officers the district is recruiting as substitutes are active officers with at least 60 hours of college to meet the district's minimum educational requirements for substitute teachers, Knost said.
In recent years, all the district's substitutes have been certified teachers, but the police officers the district is recruiting will not have to be certified to be included in the substitute rotation, he added.
Knost and Franz both applauded the district's working relationship with St. Louis County Police, which supplies the district's existing SROs at Mehlville and Oakville high schools and the four middle schools.
The district pays 75 percent of the officers' salaries, and they return to work for the county police force during the summer.
"I think the school district has a wonderful relationship with the county police," Franz said. "All the police officers I know that I've talked to (in the schools) are passionate about what they do, they care about the kids, they care about the schools, and I think that can only lead to better relationships and better security."
Using the district's SROs and the new hourly off-duty officers approved last year, all the elementary schools are covered by police at key times of the day on an unpublished schedule, Knost said.
"We've really just ingrained (a police presence) in our daily operations, and now elementary kids are used to seeing police officers in their buildings," he said. "That was not something they were used to seeing a year ago."
Other than adding police officers so that every elementary school is covered by an officer at all times, Knost said he is not sure what else the district could do to increase its security.
"The increased police presence is very clear when I drop my children off at school, and I think that's effective," board member Elaine Powers said. "As a parent, I'm pleased with the security measures. I think that added police presence is positive for the kids and for the school."
Adding officers might cost hundreds of thousands of dollars, but Franz said he could potentially support it.
"Can you really place a dollar amount on security?" he said. "You never know if the security that you've put in place and bought and paid for is effective until you have to use it.
"I would not be opposed to spending more money on security, however, I think we have to be very careful and do our homework to find out what works and what doesn't before I'd be in favor of spending more money."
At the suggestion of then-Deputy Superintendent Knost a few years ago, the district installed a guard booth that directs daytime traffic through a single entrance of Mehlville High School. Locking gates block a second entrance so that no cars can enter it during the day.
Knost adapted the idea from Lindbergh High School, which already had a guard booth and locking gates.
As superintendent, Knost has emphasized character education, with an ultimate goal for the district to be named as a National District of Character. Five Mehlville schools have been honored as National Schools of Character, and five have been honored as Missouri Schools of Character.
To qualify, schools have to show evidence that character education has made a positive impact on student behavior and school climate.
By promoting positive character and relationships with students, Knost hopes to prevent any student from ever harboring ill will toward anyone in the Mehlville School District.
"Especially since so many of these tragedies are either existing students or former students that come back, the one commonality is that none of them ever had a connection to the building — so they had negative feelings about their school," he said. "So the idea is that if you can make a climate and make an effort that all 11,000 kids have at least one positive connection at school and a person they consider a champion for them — what I talk about with sparks — they will be less likely to want to take out some vengeance on the school."