A nonprofit crowdsourced initiative to prevent a shortage of ventilators in hospitals due to the coronavirus has connected engineers and physicians across the country and the world, with key players in South County contributing to the project.
As medical experts looking at Italy in March warned of possible ventilator shortages due to COVID-19 in other parts of the world, a group of volunteer engineers in California used documents uncovered by a dentist in Oakville to reverse-engineer a 1960s-era basic ventilator developed by the U.S. Army.
In the weeks since, the team has connected with a physician from Oakville on the medical side to bring the "ARMEE" ventilator from prototype to a 3D-printed product that could be used in the current crisis or in future disasters so that no doctor ever has to choose whether one patient or another receives a ventilator, as happened in Italy.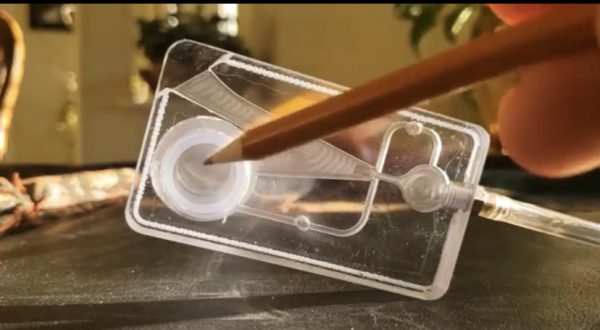 About a month ago, as Californians were ordered to start socially distancing and staying home, the online "Helpful Engineering" group began looking for ways to help. One of the volunteers was sick himself, although it is not known if he actually had the coronavirus.
The team concentrated on finding one of the original simple ventilators that predated the more complicated machines that most hospitals have today, designed for a U.S. Army and NASA collaboration by Harry Diamond.
Some sleuthing by an Oakville dentist, John Tosi, helped with a key document search after the volunteer engineers found one of just two known devices of Diamond's design sitting in a museum in the Midwest.
The museum allowed the engineers to borrow the device and scan it through an MRI in order to see the components and materials inside and reverse-engineer them.
The engineers were able to perform some simple testing of their device to prove it worked, but they needed a doctor to advise on the medical aspects of ventilation.
Through Tosi and his wife, Teresa Barnes, the group connected with Dr. Brian Froelke, an Oakville physician who works in the trauma center of a major research university in St. Louis and also heads the national nonprofit Interstate Disaster Medical Collaborative, which sends medical teams to help in the wake of disasters like the Joplin tornado.
The fact that so many doctors and engineers from across the country wanted to work on the project shows how valuable the work could be to the world, Froelke said.
"The need for this is very intense and very immediate in some areas of the world," he said. "It's such a remarkable and ingenious device that it sparked the interest of many individuals who are solution-focused and interested in assisting with the project."
Beyond the coronavirus, Froelke believes that the ARMEE could be a useful device for disasters and the military because it is simple to produce using a 3D printer and less than $100 of simple plastic or metal materials. A doctor who needed it could 3D print a single device, or if needed it could eventually be mass-produced in a factory.
"It can be readily accessible to deploy anywhere where the need is the greatest," Froelke said. "This tool is able to to be produced from anywhere in the world using common machinery such as 3D printers or aluminum machine shops, mold injection. This can be built anywhere in the world from two pieces of metal or plastic. It's small, it's portable, it's made out of materials that are not currently in shortage… a few dollars' worth of material is all that it takes to produce this."
With no moving parts or electricity, the simple device has a design Froelke calls "austere as well as elegant" that "essentially runs itself." It takes in pressurized air on one side, with air pressure alone moving through the channels, coming out the other side to breathe for a patient who is either not breathing on their own or needs help to breathe.
The Army/NASA ventilator had been tested on humans and animals before the project was abandoned as more modern ventilators came into use in the 1970s, and since the ARMEE — Automatic Respiration Management Exclusively for Emergencies — device is a copy of that original machine, it's backed by data that it will work in the field.
Although six universities are currently testing the little ventilator, it does not yet have regulatory approval. That could take years. But even before approval is granted, a doctor faced with a worst case scenario of more patients who need ventilators than there are machines available could use the ARMEE. In the United States, most states including Missouri have "right to try" laws that allow potentially life-saving treatments to be taken on patients who would otherwise die.
"We absolutely hope that this is never used," Froelke said. "We hope that more modern, sophisticated and other ventilator options that have all of the other critical components and statistics and complexity will be available and meet the needs of all those patients who require services. But these are for cases where you don't have that available."