Oakville soldier died for a cause he believed in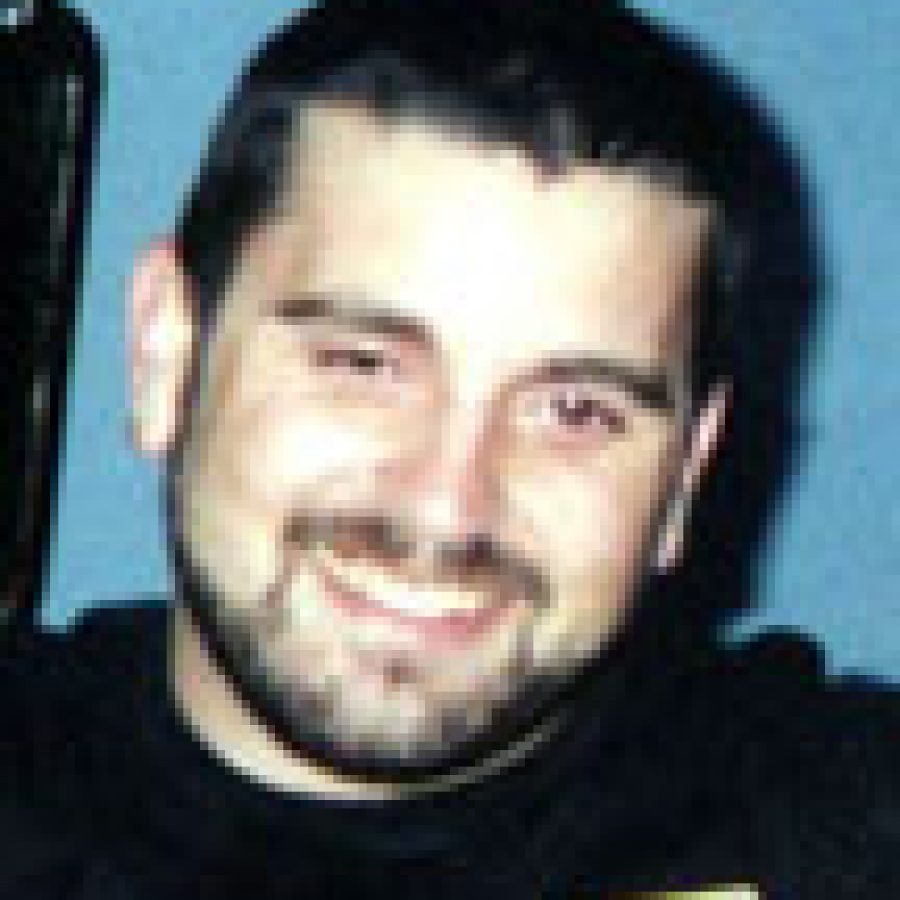 Just a few days after hearing the news that her son Jamie was killed in combat in Iraq, Oakville resident Marie Costello said she can take comfort in the fact that he died for a cause he spoke of many times at home — patriotism.
"He went down fighting," she said. "I know that. My son was a fighter. And he'd do anything for his country."
Oakville native and U.S. Army Pfc. James "Jamie" F. Costello III, 27, reportedly was killed Tuesday, April 11, during an attack in Taji, Iraq. He was a 1996 graduate of Oakville Senior High School, where he played on the hockey team for four years.
Costello's mother, who said she last spoke with Jamie on March 29 in a phone conversation, recalled her son saying that his time in Iraq had been fairly tedious since he was deployed in December. When he could find the time to call, which she said was roughly once every two weeks, he would tell his mother that he wished he had more to do.
"He said it was calm and he was getting bored and that he was jealous that the other guys got to go out and do more," she said. "I'd tell him that's OK. That's what a mother wants to hear."
Costello's activities with the U.S. Army cavalry heightened after he informed his mother that he had been promoted from driving the Army's Bradley Fighting Vehicle to being a gunner on that same vehicle.
An explosive device was detonated near the fighting vehicle, and Costello was forced off, according to Pentagon reports. It was then that he and two other soldiers in his infantry division were attacked with small-arms fire and killed.
The two soldiers killed with Costello were assigned with him to the 7th Squadron, 10th Cavalry Regiment, 1st Brigade Combat Team, 4th Infantry Division at Ford Hood, Texas. Those two soldiers were identified as U.S. Army Cpl. Joseph A. Blanco, 25, of Bloomington, Calif., and U.S. Army Pfc. George R. Roehl Jr., 21, of Manchester, N.H.
Marie Costello said her son had told her that he had been working with a group of soldiers to protect an Iraqi town called Saba al Bor. He had also been scheduled for a mid-tour leave in July.
She said Jamie was a "big history buff," especially on the subject of U.S. war history and the man who her son called his hero — legendary U.S. Army General George Patton.
After six years of working for the U.S. Postal Service, Costello took that love for his country and the appreciation he had for its military history and decided to join the Army in 2004.
When he informed his family of his decision to join, Marie Costello said although she obviously knew of the potential risks involved, she knew it was something that he was proud to do and wanted to share that same feeling with him.
"I've told people that when your son says to you, 'Mom and Dad, I'm going to join the Army,' how can you say no?" she said. "That's what he wanted to do and it was in his heart that he wanted to do it for his country."
Costello's mother said that Jamie's interest in the military was rooted in his family history.
He had been preceded in U.S. military service by his great-grandfather, who was in the U.S. cavalry, and his grandfather, who was a second lieutenant in the U.S. cavalry.
But now the oldest of James and Marie Costello's three children soon will be honored in a memorial service.
Marie Costello said her son's body had arrived in Dover, Del., Saturday and was scheduled to come to St. Louis by Monday or Tuesday.
The Costello family has contacted Kutis South County Chapel and St. Francis of Assisi Catholic Church for funeral arrangements, which Marie Costello said she hopes will be in the coming weekend.
Jamie Costello will be buried at Jefferson Barracks National Cemetery.
Even with funeral arrangements to plan and friends and family left to grieve, Marie Costello said she is trying to focus more on the pride she feels for her son instead of the difficult task of saying goodbye.
"His friends and his family are just extremely proud of the dedication he had to us and our country and we continue to support our president and their efforts — all servicemen," she said between tears. "We're just so proud of him.
"Many people in Oakville know Jamie or knew of him. I'm sure that they're hurting as much as we are."