Oakville residents unite to oppose HUD-funded apartments for seniors
State representative working to stop HUD-funded project
Oakville residents are uniting in an attempt to stop a nationwide developer of government-subsidized housing from building a $5 million apartment complex for low-income, elderly tenants at 6050 Telegraph Road.
In the span of two days last week, a Facebook group that opposes the development, Oakville Residents Unite, gained nearly 1,000 members. In posts on the page, residents said they believe the development, with construction funded by a capital grant through the Department of Housing and Urban Development, or HUD, could house child molesters, convicts and eventually, residents of all ages who receive federal Section 8 housing vouchers.
The company building the complex, National Church Residences, is a nonprofit organization with 12 apartment complexes in Missouri and more than 300 developments nationwide. Residents, who will be 62 or over, must meet low-income guidelines and will pay no more than 30 percent of their income on the $550 rent, with the rest subsidized by Section 8 vouchers.
"I hear you. I want you to know that I have been working nonstop to try and stop the HUD housing project being built in Oakville," Rep. Marsha Haefner, R-Oakville, wrote in a letter posted to her Facebook page. "Like you, I am alarmed by the disturbing details of this project and the fact that no one in our community knew anything about it. And I will do everything in my power to make it stop."
The company runs a broad spectrum of types of housing, however, said 6th District County Councilman Steve Stenger, D-Affton.
"I really don't know where they're getting that, but I can assure people that I would not allow any kind of a facility that attracted child molesters into our community. And that's not what this is," Stenger said. "It's a senior living center, period. It's not anything that's going to damage the value of homes in Oakville, and it's not anything that's going to harm Oakville.
"I would not allow that. I think it's going to be a very nice-looking building with quiet, elderly people — I would imagine that they will be really good neighbors. I have nothing that was ever indicated to me throughout this entire process that would indicate anything different."
Construction is set to start in the next few weeks and last a year on the three-story, 45-unit complex, which will border several schools, a convent and a day care and is across from another senior living facility.
National Church Residences demolished a house on the 1.5-acre lot to make way for construction, which attracted the interest of a resident who put fliers in mailboxes decrying the development. On the recommendation of the county Planning Commission, which unanimously recommended the zoning change in April 2012, the County Council voted unanimously in May 2012 to rezone the property from R-2 to R-8 residential, which allows for a multi-unit building.
After the state received federal HUD grant money, it chose Oakville and one other site as the areas of the state in the most need of this type of housing, said Eric Walker, project manager overseeing the Oakville site for National Church Residences. The company's other residences similar to the Oakville site all have waiting lists, he noted.
"Honestly, it will probably be the nicest thing in the neighborhood," he added, noting the building will be certified LEED — Leadership in Energy and Environmental Design — platinum. "It's not going to be run-down, it's going to be the most energy-efficient building in the state of Missouri."
Many of the residents of National Church Residence apartments are in their 80s and homebound, company spokeswoman Karen Twinem said.
No residents spoke against the development at either of the public hearings that were held on the issue. In advance of the public hearings, the county Department of Planning mailed 200 postcards to every property owner within 1,000 feet, including Goddard School, to inform them of the hearings. Stenger said he checked with Chief Executive Charlie Dooley's office, and proper notification was done at the time.
"No one was opposed to it," Twinem said. "I'm sure there's some misunderstandings. It's going to be a beautiful building and a wonderful place."
In its report to the County Council, the Planning Commission noted that the complex would fit well with both residential and commercial developments in the area and aligned with the Oakville Community Area Study, which proposes more residential housing for senior citizens. The apartments are "reasonable and acceptable in this location" and will not add much traffic to Telegraph Road, the commission added, since residents will mostly be without cars and will be driven in a van provided by the apartment complex for their transportation.
National Church Residences representatives did not say they were building with a capital grant from HUD, however, Stenger said, and it is illegal for officials to ask rezoning applicants if they are receiving any federal subsidies. Since no residents stepped forward to protest at the time, officials relied on what they knew about the development, he added.
"Whenever I approve a senior center … I go through a checklist that I ask about and talk to (their) attorney about," he said. "The first I learned that there was HUD involvement was really just days ago … Given that it comported with the standards for Oakville, given that there was no opposition — certainly there weren't crowds of people that came to that Planning Commission hearing — I viewed the website for the entity in question and it looked like a reputable business, I talked with their attorney. Given everything that I had available, that's why it got approved … With there being a senior center basically right across the street from it, a senior center is certainly something that's appropriate for the area."
County officials only rule on zoning matters that focus on the use of a property, not how that use will be funded, Stenger added. He is aware of other south county senior centers receiving federal housing subsidies.
The Planning Commission stipulated that if the apartment complex is ever changed from elderly housing to any other type of housing, another public hearing would have to be held and permission granted from the planning panel. The commission also stipulated that the complex could not grow to more than the original 45 units.
The company owns several other complexes in the area, including Jaycee Fairgrounds Village in St. Charles and Church Village in St. Peters.
The Missouri sex offender registry does not list any sex offenders living at either of those facilities. It does, however, list one sex offender living at each of the company's two apartment complexes in the city of St. Louis, Alexian Court at 2636 Chippewa St. and the multifamily Roosevelt Towne at 711 N. Euclid Ave. The company performs criminal background checks on potential residents, and since 2001, sex offenders are not legally eligible to apply for federal housing assistance.
About the Writer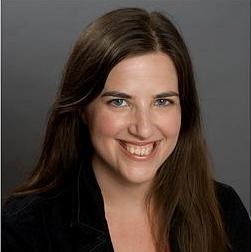 Gloria Lloyd, News Editor
Gloria is the editor of The Call. If you have any thoughts or suggestions for coverage, email her at glorialloyd@callnewspapers.com.