Oakville High girls' volleyball team looks to exceed expectations in '13
Team sets its sights high this year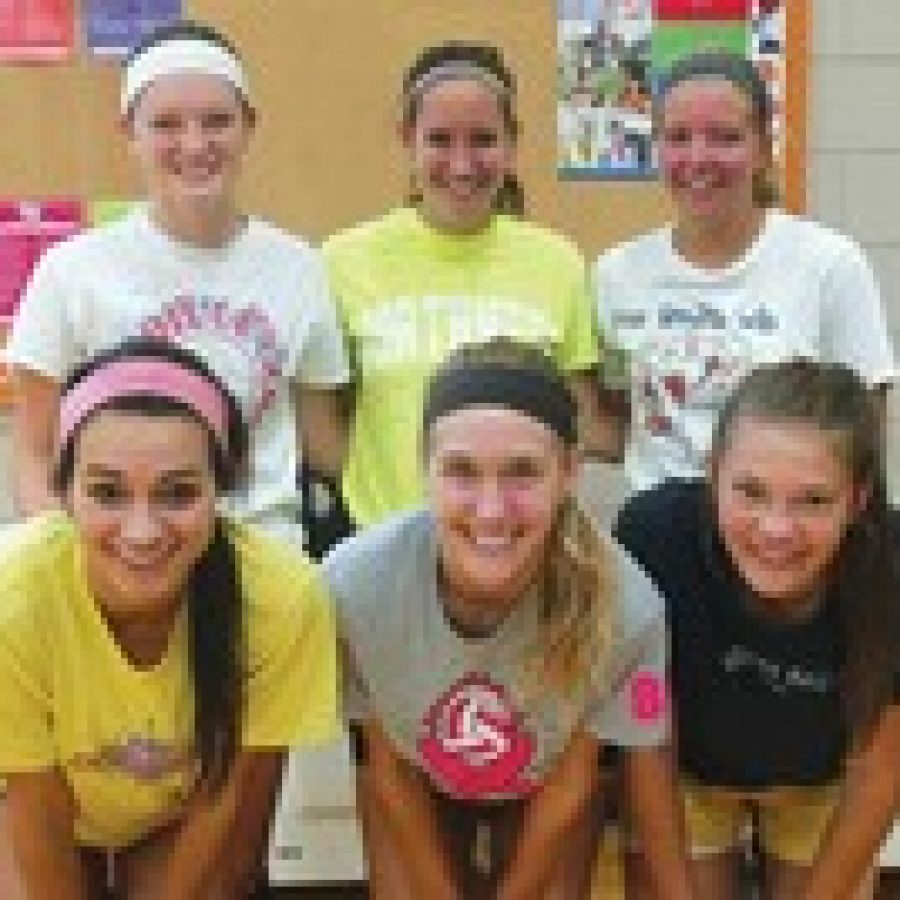 Despite graduating seven key seniors and heading into a rebuilding year, the Oakville Senior High School varsity girls' volleyball team is ready to spike up its game and exceed expectations in 2013.
Head coach Morgan Lucas told the Call she is feeling good about things as the season gets ready to begin.
"We always strive for a 20-plus-win season, and we always strive to win a district and conference title," Lucas said. "We have a lot of hard-working kids and we are very excited to see what they can accomplish.
"The last three years, we've fallen just short of our district goal, and hopefully that experience will make them want to be better and improve past those close matches."
A few of the Tigers who have had a taste of that success the last few years and are hungry for more include Kristin Sazama, Abby Pourcille, Marrissa Albers and Rachel Luebbers.
Most of the losses to graduation come on the offensive side of the ball, according to Lucas.
"We did lose a lot of offense from last season, so we do have some work ahead of us there," the coach said.
Defense, on the other hand, is a different story. It should prove to be a strength for the Tigers, according to Lucas.
"Our defensive passing should be exceptional," she said. "We have two of three of last year's varsity starters coming back on defense so that should definitely be a strength for us."
Something that Lucas wants her squad to do this year that should not only help the team win, but also make the game of volleyball much more fun is "play with intensity, but not feel as much pressure."
Given the number of players who turned out this year, Lucas believes her squad will have a great opportunity to achieve those desired results.
"They are a great group of girls. They all have great attitudes, and I just feel blessed to be a part of the Oakville program because they always seem to turn out a great group of kids," she said.