Number of Mehlville teachers leaving district more than doubles this year
Mehlville beginning to lose some of its 'rock-star' staff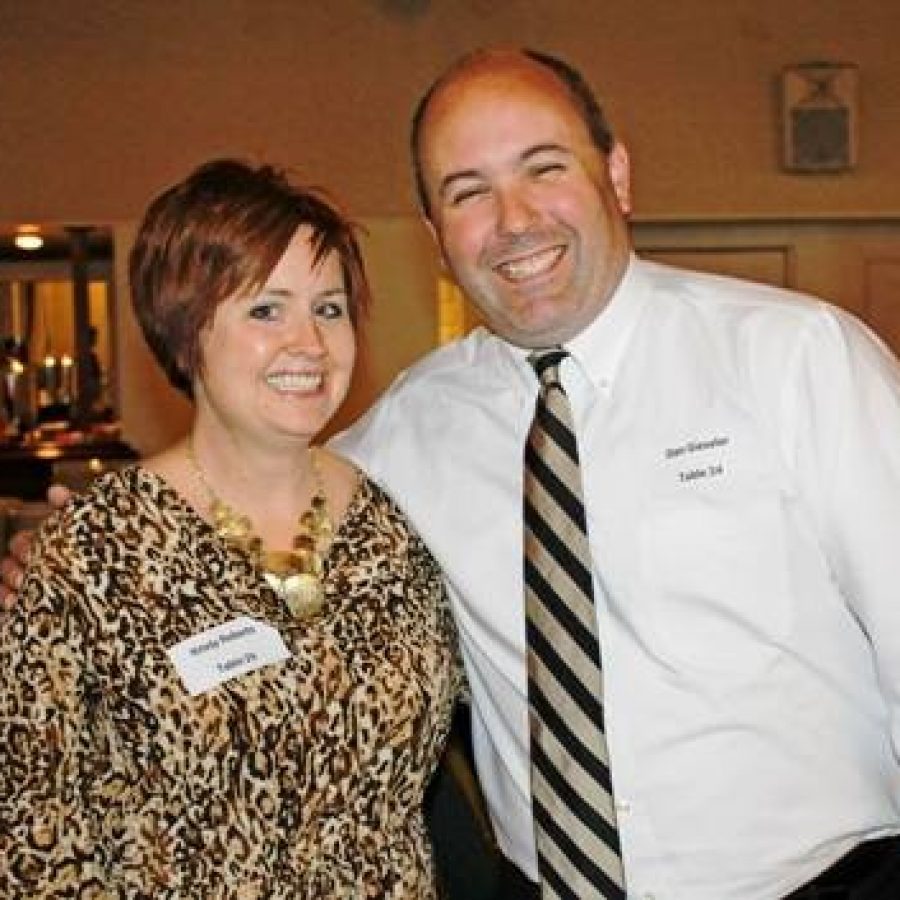 With months to go before school starts, the number of teachers leaving the Mehlville School District has already more than doubled this year compared to past years as teachers leave for higher-paying jobs in other districts.
The number of retiring teachers has stayed consistent with past patterns, but so far 55 other teachers have resigned, with many leaving for districts where salaries are higher, including Lindbergh, Rockwood and smaller districts like Hancock Place.
The typical number is roughly 20 teachers, Executive Director of Human Resources Mark Catalana noted.
Beyond the unprecedented statistics, however, officials and students worry about who will be missing when school starts in the fall — some of Mehlville's best teachers.
"We lost some rock-star teachers, and this is concerning," Catalana said. "This is what they're telling me: They're seeing the projections for the next three to five years, and they're concerned. And they're leaving for more security and better pay."
After $4 million in budget cuts, Mehlville's deficit next year is $1.6 million, and projections show a $15 million deficit in 2019 with no tax-rate increase. After surveys showed voters support an increase, the Board of Education may place a tax-rate hike on the ballot this fall.
Former board President Dan Fowler, who is organizing the campaign for a "reasonable" tax-rate increase, said a Blades Elementary teacher asked him if she should go to the Fox School District, where she would immediately make $13,000 more.
"This teacher is considered one of the best teachers in the Mehlville School District, and we've lost lots of them this year," Fowler said. "And you can't blame them, they have a passion for teaching, but have to take care of their family. When they can go next door, make significantly more and help just as many kids, why not? If we expect to keep our very best teachers, we need to do a better job paying them, because we are losing them to other districts, it's just a fact. I told her, 'I think you'd be crazy not to go.'"
The most popular choices for the 27 teachers leaving for another district are Lindbergh and Rockwood, a phenomenon Rockwood Superintendent Eric Knost predicted a year ago in his last meeting as Mehlville superintendent.
"We truly do have some of the outstanding educators in this area and in this state … I applaud them for sticking around," he said.
As the board approved raises that doubled the budget deficit, then-board President Ron Fedorchak said it was worth it to keep the best teachers.
"We don't want them going to Rockwood, for instance," Fedorchak said.
"Get used to it," Knost joked.
Mehlville High School senior Devonn Thomas, president of the Student Council, told the board how frustrated she is that her favorite teacher, social studies teacher Kate Brindley, is leaving for Lindbergh.
"You as a board have made it loud and clear that teacher job security is not a priority," Thomas said. "She taught in this school for eight years, she has been immersed in this school district for her whole life, and because of the decisions that have been made by this board and the past board, she has chosen to leave this district and go to a neighboring one — a decision I'm sure was very hard for her. I don't think you can imagine how it feels to be a student, to have no power and no choices of your own. A lot of things you guys do here, I feel you guys look at teachers and students like we're numbers. I'm sorry if you don't, but that's how it feels."
As it stands, other districts can lure some of the best teachers away from Mehlville, which negatively affects student achievement, said MHS social studies teacher Ernie Perrica, who noted that he taught Brindley when she was in high school.
"She's been here for eight years, she is awesome — but now she's at Lindbergh," he said. "We cannot keep training teachers and then losing them to the Lindberghs, the Kirkwoods, the Foxes, even the Hancocks this year."
Mehlville's Central Office has been stable for years, but on the heels of Knost's departure last year, key administrators are once again choosing Rockwood over Mehlville.
One of Knost's longtime Mehlville deputies, Assistant Superintendent Lisa Counts, will take the same post for higher pay at Rockwood, replacing new Fox Superintendent Jim Wipke. Counts decided to follow Knost to his new district and then her position was slashed in budget cuts, so she will not be replaced in Mehlville's Central Office, where she serves as north area superintendent and oversees character education.
Most of the teachers going to Lindbergh are new, but along with Counts, Rockwood is gaining veteran educators, including a reading coach and a third-grade teacher who each have more than a decade of experience.
"When you lose an administrator, they know who the best teachers are, and they pick off teachers and they also pick off really good administrators — and it's always over pay," Fowler noted. "All the surrounding school districts around Melville pay more, and we're seeing some of our best leave."
Last week, the Mehlville board unanimously agreed to release Point Elementary Principal Dan Gieseler from his contract, the same night the Rockwood Board of Education unanimously hired him as principal of Westridge Elementary in Ballwin.
After 17 years in Rockwood, Eureka resident Gieseler became a principal when Knost hired him in 2012 to replace former Point Principal Jim Walters. Walters is now suing the district and Knost alleging wrongful termination.
Gieseler said higher pay at a school with 100 fewer students factors into his decision, but he shares the concerns of Mehlville teachers who say they lack the classroom support they need. Although it is a smaller school, Westridge has the same number of reading coaches as Point, and Gieseler noted that as supportive as parents are and as excellent as teachers are at Point, they can only do so much with what they have.
"When you care about helping kids achieve, when you're struggling to try to find resources and squeeze as much as you can out of everything you have, it makes it a very frustrating job," he said. "So being able to go to Rockwood to make more money, to have more resources, to be closer to home: At that point it just became, as my dad calls it, a no-brainer … I have nothing negative to say about Mehlville.
"The parents are some of the most supportive parents I've ever come across, they definitely want what's best for their kids. They're willing to volunteer and help out any time you need them. The teachers go above and beyond on a regular basis to help the kids learn. The staff has a 'We-are-family' attitude, and it shows through Point being named a National School of Character this year …," he said.