Noble says he's staying in Mehlville for district's students, not the money
'I'm not a martyr or a saint …,' superintendent says.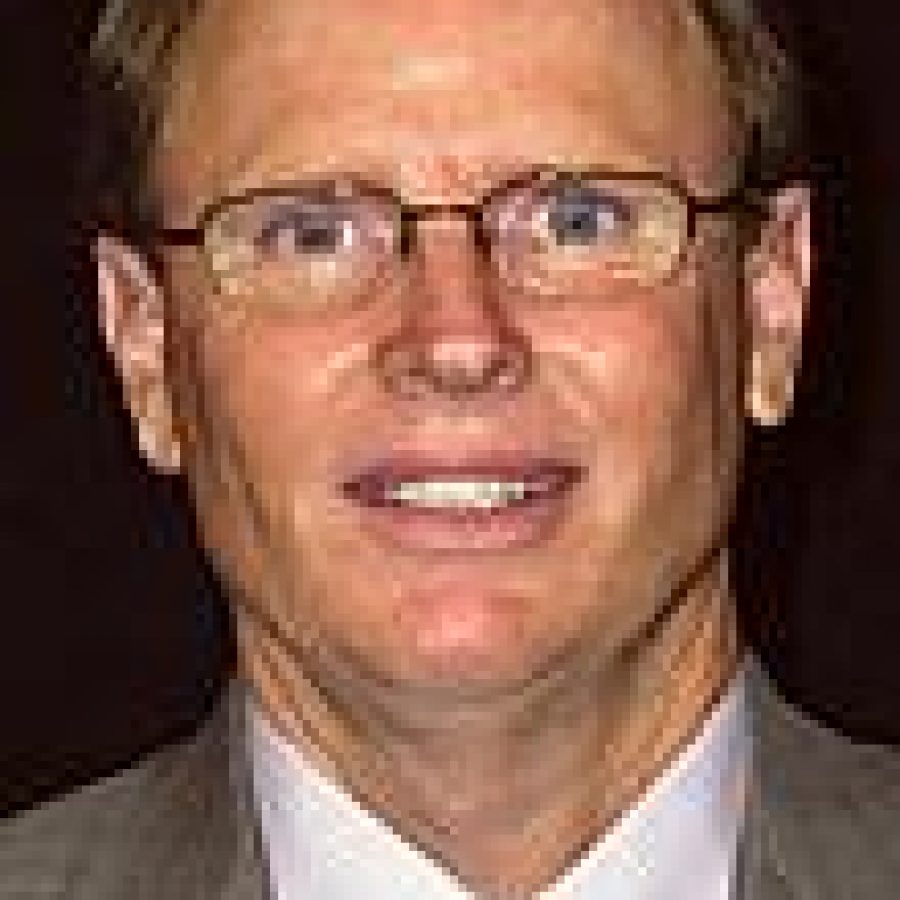 To anyone who questions his motive for accepting a 24-percent pay raise, Mehlville Superintendent Terry Noble says it's about the students, not the money.
Two weeks after the Board of Education voted unanimously to offer him a three-year contract that increases his base salary to $226,000 from $181,912, Noble told the Call he felt compelled to put off retirement and continue his work with the district.
Board members voted 7-0 during a March 25 closed session to renew Noble's contract for the period of July 1, 2010, through June 30, 2013. He will be paid $226,000 per school year for the duration of the agreement, an increase of $44,088 — 24.2 percent — over his 2009-2010 school year salary of $181,912.
Noble, 58, became superintendent here under a three-year contract on July 1, 2007. He initially was paid a base salary of $165,000 for the 2007-2008 school year and received 5-percent base salary increases each of the next two school years.
He previously was paid $126,000 for the 2006-2007 school year as superintendent of the De Soto School District.
Under the terms of the three-year agreement approved March 25, Noble will receive board-paid health, dental and vision insurance for him and his wife. He also will receive a $100,000 term life insurance policy provided by the district.
Noble also will be reimbursed by the district for mileage at the rate approved by the board for travel outside of the district for district business, according to the agreement.
Unlike his previous contract, he will not receive a $500 per month allowance for travel within the district.
The new agreement also states Noble, who currently lives in De Soto, will be reimbursed up to $10,000 for moving expenses if he purchases a home within the district.
In addition, the board will set aside $25,000 in an interest-bearing account, payable to Noble if he remains superintendent through the end of his contract, according to the agreement.
If he doesn't, he will forfeit the $25,000 and the accrued interest.
Under Noble's previous three-year agreement with Mehlville, the board placed $10,000 in an interest-bearing account, which will be paid to the superintendent on June 30, 2012.
"If it were about money, I could've financially done better accepting full retirement and going elsewhere," Noble told the Call. "… I accepted the contract out of a sense of loyalty and appreciation to this district and this community for what they've done for me by allowing me to come here and work these past three years.
"There's no doubt I've benefited from that personally. Also, the board has led me to believe that I'm needed."
Had Noble decided to retire, he could've drawn an annual pension of $177,000 based on the average of his three highest salaries and 38.5 years in the Missouri Public School Retirement System.
That includes his completion of 36.5 years in the system, plus the purchase of two additional years of PSRS service credit, he said.
On July 1, the PSRS employee contribution rate will increase to 14 percent from 13.5 percent. If Noble continued working for his current salary of $181,912, he would have paid roughly $25,000 a year into the retirement system, he said.
While he'd eventually get that back as pension, the withholding in the short-term would've reduced his salary to $157,000.
"I'm not a martyr or a saint … The easy decision for me would've been to accept full retirement — and if I still wanted to work, I would've found other work," he said. "But I felt obligated to stay, and the board didn't want me to come back and work for less than I could've made in retirement. I appreciated that."
Noble said he expected his contract to be controversial before accepting the agreement, but the board's unanimous support "convinced me it was best for our kids to do that."
"A 7-0 vote was pretty powerful, as far as that goes," he said.
Board President Tom Diehl has called Noble's new contract an "investment well worth taking," because of the superintendent's experience and his accomplishments in the school district over the past three years.
Mehlville, Diehl contends, would've spent a similar amount of money searching for — and eventually paying — a replacement, all the while losing stability in that office.
Noble said his salary reflects a job that's both stressful and demanding, but also rewarding and fulfilling.
"You hope you're doing something that benefits kids, which is really what it's about," he said. "Are you making a difference for kids? If you're not, then it was a bad decision for me and it was a bad decision for the board.
"If we are making a difference for kids, then it's a good decision. And that's really, I think, what should be used to evaluate it all, for me personally and for the school district."