Nieder to finish term on Crestwood panel
Contract for second phase of Spellman work approved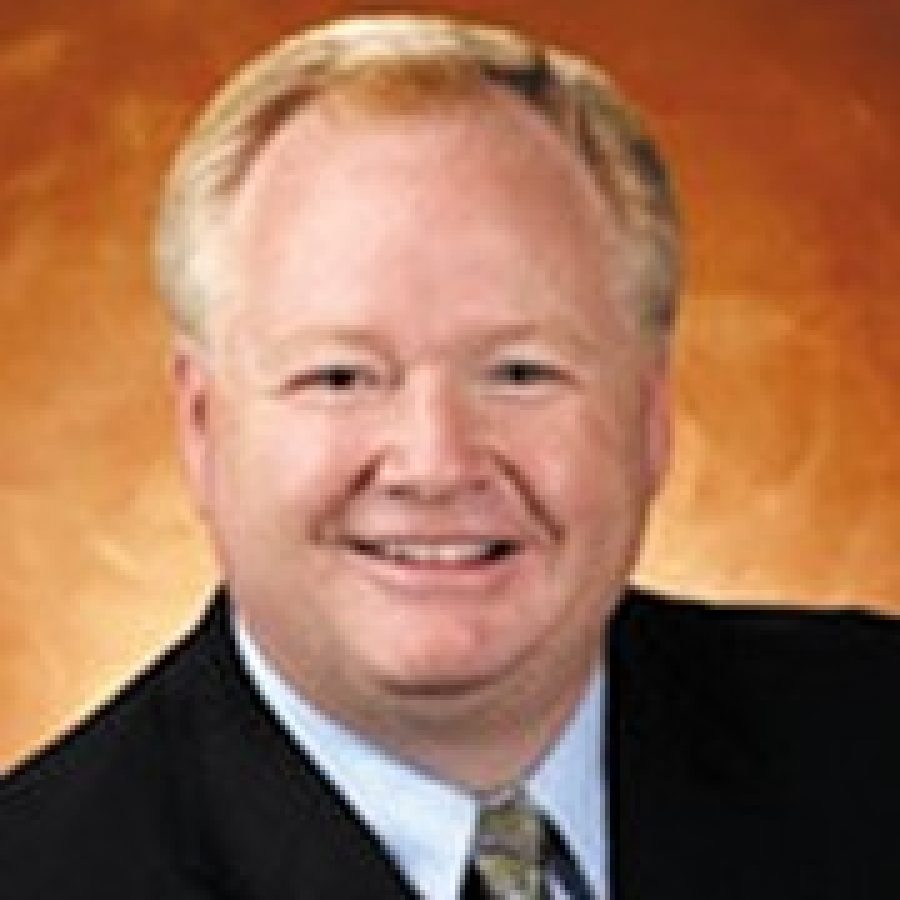 Former Crestwood Ward 4 Alderman Steve Nieder will serve the remainder of his term on the city's Planning and Zoning Commission.
Nieder, who served as an alderman from 2006 to 2009, was appointed to a four-year term on the Planning and Zoning Commission in September 2011 by former Mayor Jeff Schlink. Since shortly after Mayor Gregg Roby's election in April, he had unsuccessfully sought to remove Nieder from the planning panel.
The Board of Aldermen voted 4-2 last week not to remove Nieder from the Planning and Zoning Commission. Ward 4 Alderman Mike Vincent, who has sharply criticized Nieder at the last two board meetings, made the motion to remove Nieder.
Vincent's motion was seconded by Ward 1 Alderman Darryl Wallach.
Voting not to remove Nieder were Ward 2 Aldermen Mary Stadter and Tim Trueblood and Ward 3 Aldermen Paul Duchild and Bill Boston. Ward 1 Alderman Richard Breeding abstained. Board President Mike Tsichlis was ill and did not attend the Nov. 25 meeting.
Shortly after Roby was elected mayor in April, he sought to remove Nieder from the planning panel. Roby said he mailed a form letter to members of the city's board and commissions, asking them to update their information and indicate whether they wished to continue to serve. After he did not receive a response from Nieder, Roby said he called Nieder's house twice and left messages, but the calls were not returned.
Nieder repeatedly has said that he did not receive the form letter or the phone calls.
He first raised the issue of his removal from the commission at the June 10 board meeting, after receiving a letter from Roby that thanked Nieder for his past service and asked Nieder to serve on the Board of Adjustment instead.
Aldermen were scheduled to consider removing Nieder from the commission at their Oct. 28 meeting, but postponed a decision after an attorney representing Nieder, Ron Kwentus Jr., told the board that Roby's effort to oust Nieder "contravenes Missouri state law and is void."
Last week, Kwentus said City Attorney Lisa Stump contended the city's Charter superseded state statute. He said Stump cited Chapter 89.330 of Missouri law, which states, "Where a zoning or planning commission exists on Oct. 13, 1963, it shall constitute the city planning commission for the purposes of sections 89.300 to 89.480 in lieu of the commission provided for herein with the same officers, membership procedures, powers and terms of office as theretofore existing, unless the council otherwise provides; except in a charter city where the provisions of the charter shall govern."
Crestwood, he noted, did not become a charter city until the mid-1990s and the city's Planning and Zoning Commission was not established until 1989.
"So this last clause of Section 89.330.2 of the Revised Statutes of Missouri would not apply," Kwentus said. "Admittedly, there's no case law interpreting that and counsel can have different interpretations of that law, but I believe that (Section) 89.320, the section just preceding that in the Missouri statutes, still applies for the establishment of a planning and zoning commission by a city, and that members of those commissions, once appointed, cannot be removed except for cause.
"And it's my understanding that His Honor has not stated any cause for the removal of Mr. Nieder. It's just that there are too many citizen-at-large members of the commission and he has chosen to remove Mr. Nieder for that reason …," Kwentus said. "So it's still our position that action by the council, the Board of Aldermen, to remove Mr. Nieder without cause is a violation of state law and the state statute supersedes the ordinances and the Charter of the city of Crestwood."
Wallach said he would have to rely on Stump's opinion and also apologized to citizens for voting to appoint Nieder to the Planning and Zoning Commission in 2011, saying he did not do his due diligence because the commission had more than three citizen-at-large members at that time.
Roby said, "… Alderman Wallach, I don't feel that any member of this board, including yourself, have any reason to take any responsibility for this. This was my decision. It was a decision not taken lightly … There was absolutely nothing political involved in this …"
The mayor reiterated that he sent letters to all the members of the city's boards and commissions asking them to update their information.
"… In the letter, I indicated if I didn't hear back from you, I would assume that you were no longer interested in serving on the board …," he said.
Nieder told Roby, "… In response to your continued comments about having made phone calls to my house, as well as sent letters, I told you before and I continue to state I received none of those."
He also noted that recent letters to him from Roby have been sent by both regular mail and certified mail, "which elevates the importance of that letter getting there — which you didn't do before."
Roby said, "Correct."
Nieder said, "So your failure to communicate should not be my problem, and you continue to put that on me like I didn't communicate. When I actually finally did receive notification of what was going on, I did communicate. I think you need to put that to bed and put it away."
Stadter later said, "… If we were to make a decision to retain Mr. Nieder on the board tonight, that would not be in filling a newly vacated position, a new four-year term, it would simply be completing the term that he is currently or was currently appointed to?"
Roby said that was correct.
"Yes. I do have an individual whose term has expired, who I can remove," he said, adding he would need time to send a letter to that at-large member, whom he did not identify, thanking the person for serving.
In a separate matter, City Administrator Mark Sime said he would include the city's monthly accounts payable, or AP, registry as an information item to the board's agenda and post the AP registry on the city's website as part of the agenda, as suggested by Wallach.
The board voted in October to reject on first reading an ordinance that would have required Sime to submit all of the city's bills to the board once a month and then post the bills on the city's website.
At the board's Oct. 28 meeting, Wallach contended an ordinance was unnecessary, and the bills should be put before the board as an agenda item.
Duchild, who pushed for the ordinance, said last week, "… So that's all it takes is a request from Alderman Wallach?"
Roby said, "See how easy it is?"
Aldermen also voted unanimously to approve a $982,729.45 contract with N.B West Contracting Co. for the second phase of the Spellman Avenue reconstruction project. The company's bid was the lowest of three submitted. The construction estimate for the project was $1,231,000.