New state education standards have residents seeking answers
Meeting on new standards draws crowd of 150 people
State officials billed their May 2 meeting on the Common Core State Standards as a way to educate the public on the new nationwide set of standards, which have taken a lot of heat lately from grassroots activists.
Local residents angry about the implications of the standards came looking for answers.
In a press release issued by Department of Elementary and Secondary Education, or DESE, before the eight simultaneous statewide meetings, the state agency billed the meetings as a time for "outreach and communication" about Common Core.
The State Board of Education adopted the Common Core State Standards for math and English as part of the Missouri Learning Standards in 2010.
The new standards will be in use in all public school districts in the state by fall 2014.
The crowd of more than 150 that packed into the boardroom at Lindbergh Schools for one of the two meetings in the St. Louis area, however, made it clear to the meeting's leader, DESE area supervisor Maureen Clancy-May, that they did not get the outreach or communication they hoped for in the PowerPoint presentation and videos that Clancy-May initially tried to show them.
"I can say undoubtedly that this is not the forum for you to express the passion that you have," Clancy-May told the crowd, apologizing that she did not have the answers to all their questions and assuring them that she supports children's education, too.
Clancy-May, a former Bayless School District superintendent, encouraged attendees to write down their questions and then split into small groups for discussion.
DESE officials would answer the written questions at a later date and develop a written record of questions asked, she said.
"Small-group discussion? That sounds like divide and conquer to me," said St. Louis County Republican Central Committeewoman Jennifer Bird, a Lindbergh Schools parent. "I want to know how much this is going to cost? Where is the pilot study? Where is the research, because I would certainly like to put my eyes on it."
When Bird said she was considering pulling her child out of the school district and homeschooling her, the crowd applauded.
Audience members appeared to be overwhelmingly against nearly all aspects of the standards as they cited concerns about the standards' quality, government control of education, data mining and privacy, in addition to the potential future costs to the districts and state of an unfunded mandate.
As speakers grew increasingly boisterous, a security guard went around the room reprimanding audience members who shouted out.
Lindbergh Schools Board of Education member Kate Holloway told the crowd that she shared audience members' concerns about the possible ramifications of adopting Common Core.
"I think the problem here is that this conversation has started way after the fact. I think there are very big concerns with that," she said. "But you're not going to get answers hollering and screaming."
Holloway cast the dissenting vote when the Lindbergh school board recently voted to approve a statement of support for the Common Core State Standards.
As the crowd continued to demand DESE answer its questions, Clancy-May said she would listen to five questions from the audience.
She did not answer any of the questions, but took written versions to be answered later by DESE.
Eventually, due to technical difficulties and audience resistance to the scheduled agenda, Clancy-May allowed the crowd to speak its mind, before dismissing the meeting 15 minutes before its scheduled ending.
Some of the questions the audience asked Clancy-May included:
"How can you not have the answers if you're implementing this program?"
"My nieces and nephews are home-schooled. Can they opt out?"
"I want to know if you're planning on using devices on our kids?"
"You're saying it's Missouri-led. When did the state legislators vote on it?"
"How is this not an unfunded mandate? If the state mandated it without an increase in funds, we would call it an unfunded mandate."
"They don't call us parents, they call us stakeholders, and I'm getting tired of this," said a man who identified himself as a member of the Franklin County school board. "Hopefully we've got men in Jeff City who take up this fight for us."
As the crowd shouted out its questions, only two audience members spoke in favor of the standards.
One of those in favor was David Brothers, a curriculum coordinator with the Wentzville School District, who said he wanted his five children to be educated using Common Core.
"These standards are great. Can you show me any one of these standards that we shouldn't be teaching?" he asked the crowd. "Our kids need to be educated on how to read informational texts. There's no agenda there … These are internationally benchmarked."
Many members of the audience stayed after the meeting to talk to each other about Common Core or to ask questions of those who had said they supported it.
About the Writer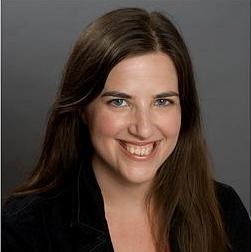 Gloria Lloyd, News Editor
Gloria is the editor of The Call. If you have any thoughts or suggestions for coverage, email her at glorialloyd@callnewspapers.com.