New pact provides Noble 6-percent pay increase
Benefits-package adjustment leads board to hike base pay.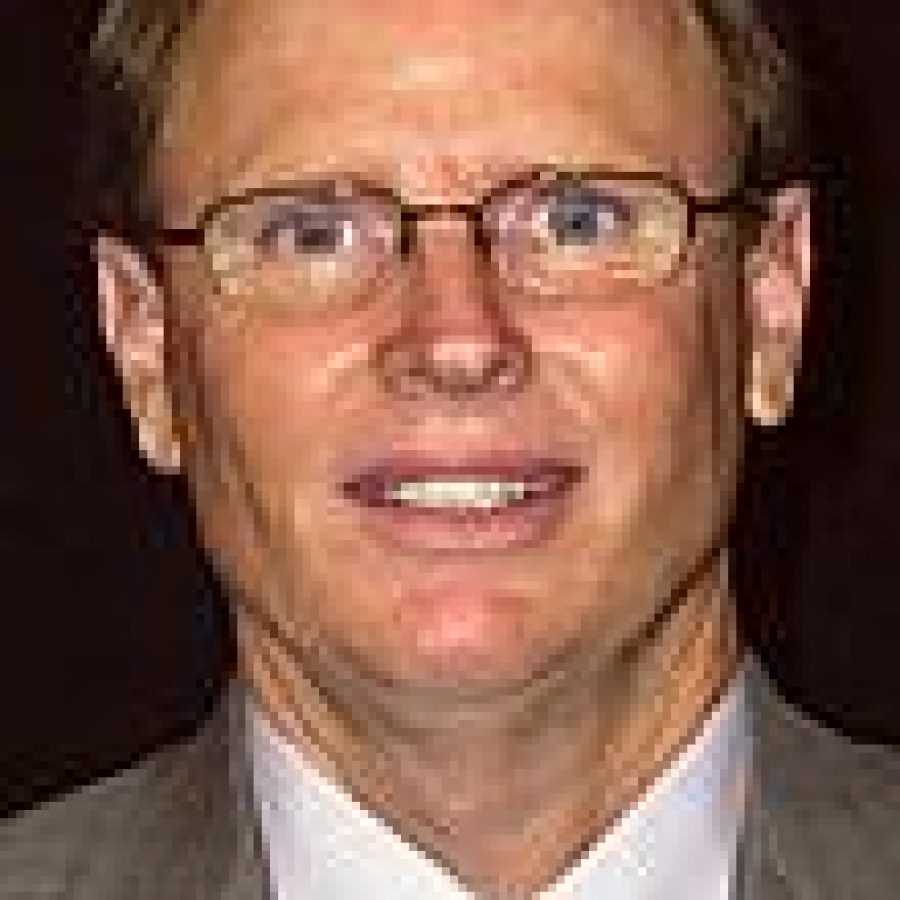 The Mehlville Board of Education last week rescinded a three-year contract with Superintendent Terry Noble and approved a new, one-year agreement that provides for a 6-percent base salary increase.
The board voted 6-0 in closed session Aug. 19 to rescind Noble's previous contract and approve a new pact that increases his base salary to $192,798 from $181,912.
Board Vice President Venki Palamand was absent.
Noble last month said he would give up the three-year contract the board unanimously offered him in March that would have increased his salary by roughly 24 percent — from $181,912 to $226,000.
Talk in the community about his roughly $44,000 pay raise was getting in the way of the district's long-range improvement efforts, Noble contended.
Notably, about 82 percent of 501 respondents in a community telephone survey conducted last month said they would be less likely to support a proposed 94-cent tax-rate increase this fall knowing Noble received the raise. The board voted last week to place an 88-cent tax-rate increase on the November ballot.
The tax-rate increase would fund recommendations in the district's COMPASS II — Charting the Oakville-Mehlville Path to Advance Successful Schools — long-range improvement plan.
While Noble last month said he would take a 3-percent pay increase — the same amount that most certified and classified Mehlville staff also received for the 2010-2011 school year — he told the Call last week an adjustment to his benefits package led the board to increase his base pay under the new agreement.
New federal health care regulations require employers provide the same health benefits to all employees, Noble said. As he previously was the only district employee to receive spousal health coverage, that benefit was removed and added to his base salary, Noble said. Therefore, with a 3-percent raise and an additional $5,428 to offset the removed spousal health coverage, Noble's base salary increased from $181,912 to $187,370, then to $192,798 — a total of 6 percent.
Noble became superintendent on July 1, 2007, under a three-year contract. He initially was paid a base salary of $165,000 for the 2007-2008 school year and received 5-percent base salary increases each of the next two school years.
He previously was paid $126,000 for the 2006-2007 school year as superintendent of the De Soto School District.
Under his new contract, effective July 1 to June 30, 2011, Noble will continue to receive a $500 per month car allowance that was removed as a benefit but added to the base salary to reach $226,000 under Noble's now-rescinded contract.
Noble's other benefits will revert to those of his previous three-year agreement with the district. He will not receive a $10,000 moving allowance, a $100,000 life insurance policy or $25,000 plus interest for staying with the district through the end of the contract.
Instead, Noble will receive moneys generated from a $10,000 interest-bearing account if he stays with the district until June 30, 2012, "or if he shall prior to June 30, 2012 be terminated by Mehlville without good cause," according to the contract.