New Grant's View Branch Library will open months later than planned, Sorth tells board
Cliff Cave Branch will close in December for renovations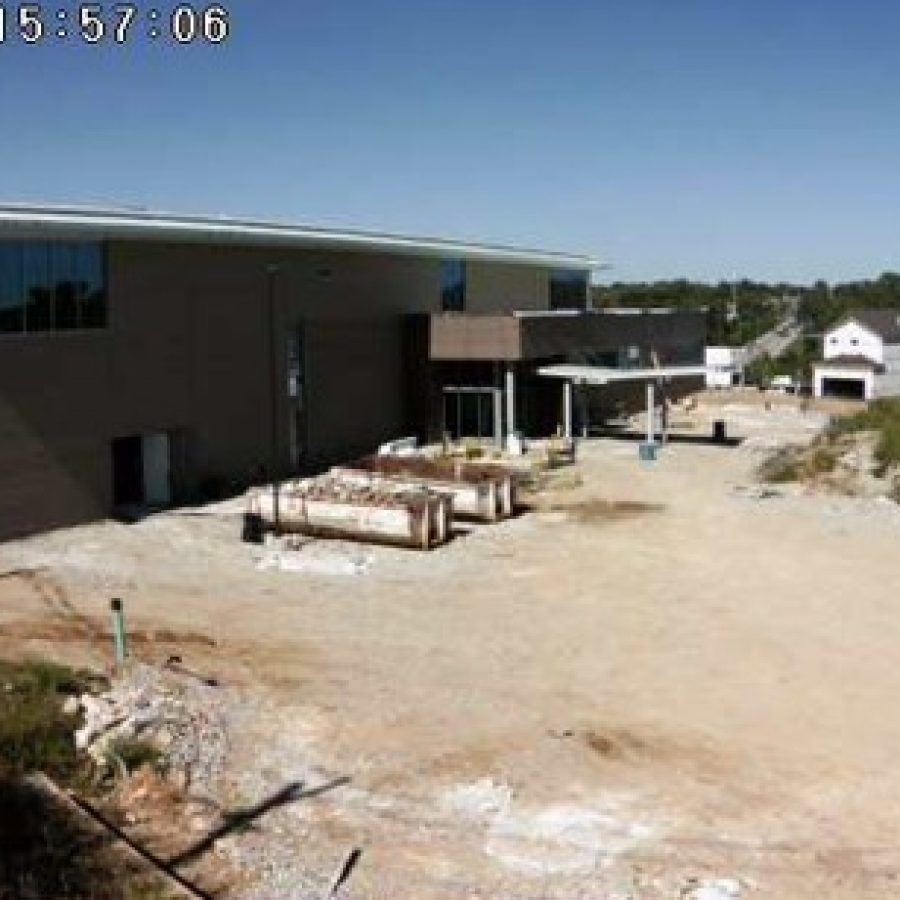 Amid construction delays throughout the St. Louis County Library's $100 million library renovation projects, library officials announced last week that the new Grant's View Branch Library will open months later than originally scheduled, and other projects are also being pushed back.
The $16 million Grant's View Library across from Grant's Farm will open in mid-November and replace the Tesson Ferry Branch Library, which will close after 57 years. With construction on Grant's View nearly complete, movers are set to start hauling books and other materials from Tesson Ferry to Grant's View as soon as this month, library Executive Director Kristen Sorth told the library Board of Directors last week.
The new Lewis & Clark Branch in north county broke ground after Grant's View, but construction on the smaller library has been quicker, and although it was originally slated to open three months after Grant's View, Lewis & Clark will be the first new library to open, in October.
From the time patrons learned Tesson Ferry would move to a location at the busy intersection of Gravois and Musick roads instead of a more central or closer location, the plan received pushback from residents and state and local officials due to a lack of input on the new library site.
In a stark contrast to the later groundbreaking at Lewis & Clark, no local, state or county officials unaffiliated with the library attended the October 2014 Grant's View groundbreaking besides Lindbergh Schools Superintendent Jim Simpson.
But Sorth promised the opening of Grant's View will be a grander affair.
"This is a pretty complicated dance we're going to embark on," Sorth told the library board Aug. 17 about the moves, grand openings, reopenings and closures. "We are going to have big, giant parties. We'll open the branches to the public, and then we'll have lovely events."
Just after Tesson Ferry library patrons shift to Grant's View, the newly renovated Weber Road Branch in Affton will reopen in mid-December after closing March 2 — later than the August reopening Sorth predicted when Weber Road originally closed.
The Oakville library, the Cliff Cave Branch, will close for the same top-to-bottom renovations in December, with no programs currently scheduled after Nov. 30. Cliff Cave was originally slated to close in August for the renovations.
Weber Road, Cliff Cave and, eventually, all county libraries except for the new buildings will be gutted and renovated from top to bottom, essentially reopening as brand-new libraries with more modern technology under the library's Proposition L master plan. Despite the construction delays, the original 10-year plan is now slated to be completed in six or seven years.
While now extended to a 10-month closure at Weber Road, that six-month renovation plan was itself a longer timeline than originally envisioned in the district's master plan, where officials stated each of the branches would only be closed a few months.
Many of the five libraries closed for renovations hit roadblocks during construction, said Construction Manager Steve Hunter of S.M. Wilson. The Weber Road delay is due to "multiple discoveries" of hazardous materials at the library branch during construction. The first phase of construction projects is below the original budget, but the library board voted 4-1 earlier this year to release the rest of the budget as contingency due to the unexpected difficulties found during construction. Board member Steve Sachs was opposed.
Despite the five countywide library closures this year, library circulation has not dropped much, Sorth noted, and is down just 6 percent so far from last year.
With the opening of Grant's View, the library is redistricting some south county residents since Grant's View could be farther or closer to them than Tesson Ferry is. Although Tesson Ferry is still open, the "slightly redrawn" districts went into effect Aug. 1, said Eric Button, the library's assistant director for branch services.