NASCAR driver rallies students for MAP test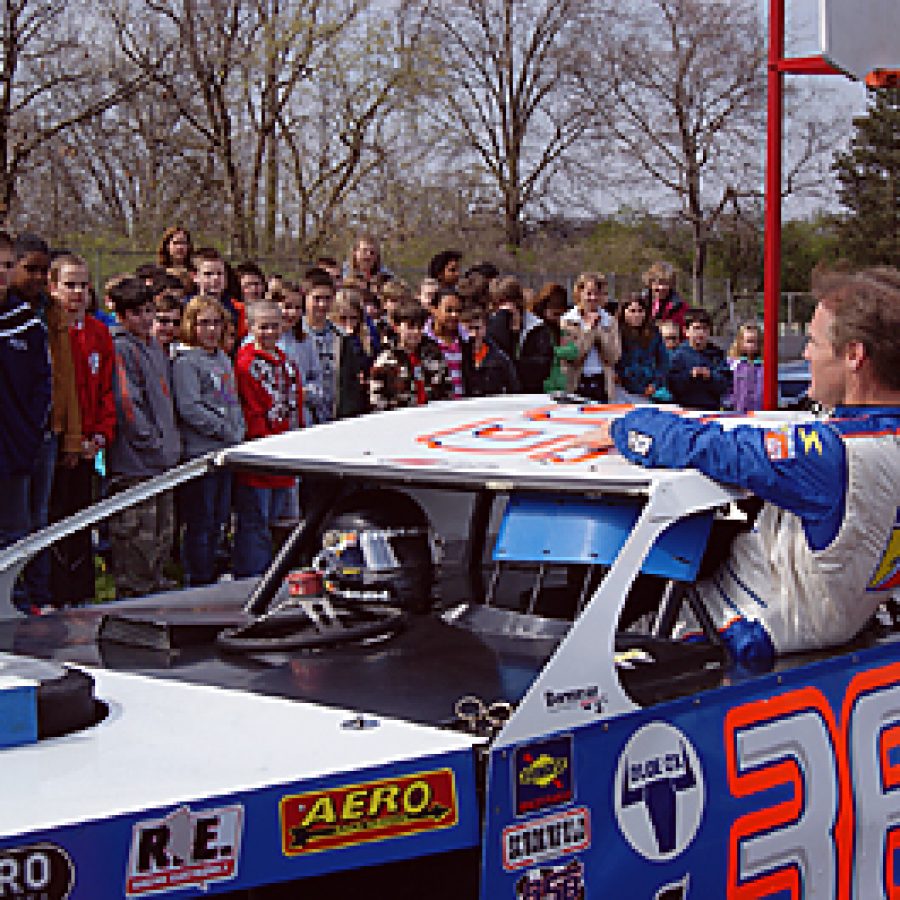 In the parking lot of Beasley Elementary Tuesday, two distinctive sounds could be heard: the revving engine of a racecar and the energetic cheers of students.
NASCAR driver and former Beasley Elementary first grader Kenny Wallace paid a visit to the school on Wednesday to motivate and prepare students for the upcoming Missouri Assessment Program — MAP — tests. As an added bonus, Wallace provided the Beasley students with an up-close view of his dirt track racecar.
During his presentation to Beasley students, Wallace outlined 10 ways in which students should gear up for the MAP – just as he prepares to compete in a race. From getting enough sleep and eating a healthy breakfast to arriving on time and staying focused, Wallace gave students the tips they need to follow during MAP testing and explained that these tips are the same ones he follows before a race.
Additionally, Wallace encouraged students to never give up on pursuing their dreams in life.
"I used to be your age, and now I'm a racecar driver," Wallace said. "All of you can be anything you want to be."