MSD panel to conduct final hearing on sewer rate, stormwater proposals
Rate panel's final hearing set July 10 at MSD headquarters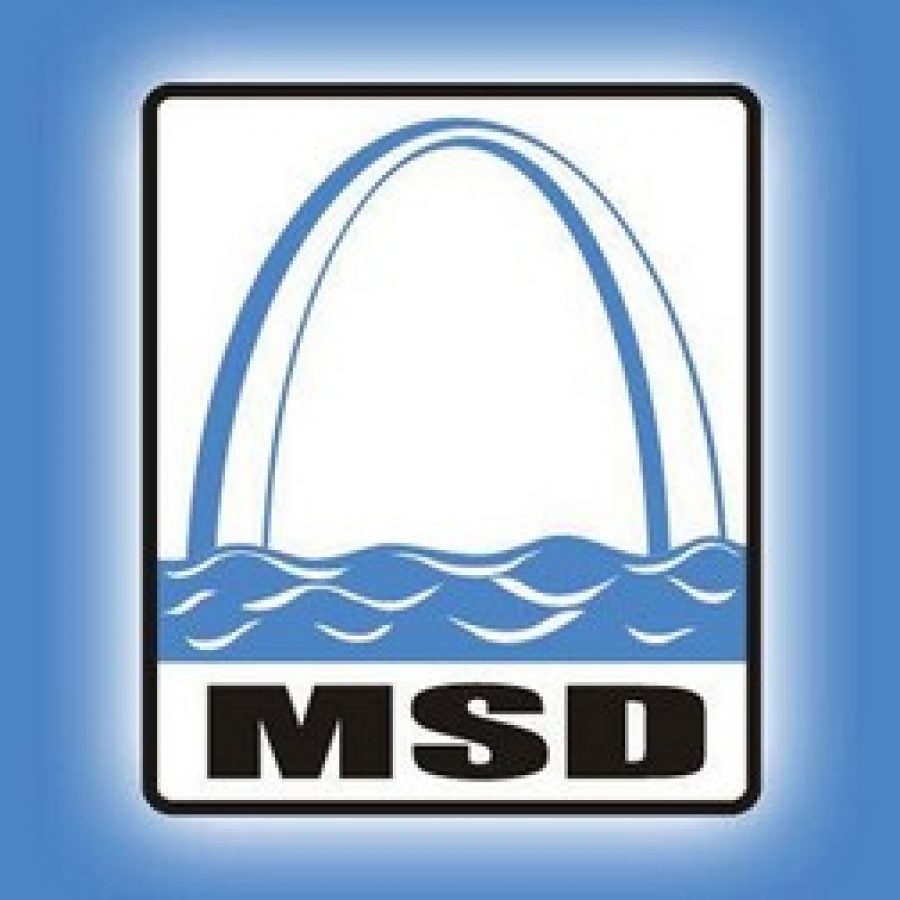 Next week is the final opportunity for Metropolitan St. Louis Sewer District, or MSD, customers to let the district's Rate Commission know what they think about a proposal to hike sewer rates and adjust stormwater taxes through 2020.
If approved by the Rate Commission this summer and the MSD Board of Trustees this fall, MSD's $1.6 billion proposed rate hike would increase the average family's sewer bill by 50 percent over four years, from $40 to $60 in 2020, a total of $582 million that would increase MSD's wastewater revenue by 33 percent.
The rate proposal also calls for $918 million in bonds to be issued, which voters would consider next year. If voters reject the bonds, an alternate plan could see average monthly bills hit $96 in 2020.
The Rate Commission will hold its final public hearing on the rate changes at 9 a.m. Friday, July 10, at MSD headquarters, 2350 Market St., 63103, Customers who want to weigh in on the proposals to the commission can also contact Rate Commission Secretary Eric Schneider at (314) 768-6228, at jfenton@stlmsd.com or by mail to Schneider c/o MSD at the above address.
Commissioners will go into deliberation directly after taking public comments at the July 10 hearing, so any correspondence or comments should be sent ahead of time for commissioners to review it, said MSD spokesman Lance LeComb.
The wastewater increases and bond issue will pay for $1.5 billion of Project Clear, the $4.7 billion in sewer improvements the federal Department of Justice and the U.S. Environmental Protection Agency are requiring that MSD implement under a 2012 consent decree that gave the sewer district 23 years to stop sewer overflows that violate the Clean Water Act.
MSD customers and taxpayers have no choice whether to pay for the federal mandates, but they do have a choice whether to take on either debt or higher sewer rates to fund them, MSD Executive Director Brian Hoelscher said at a recent meeting on the proposal at the Tesson Ferry Library.
"It's kind of like buying a car or a house: If you borrow money now, the rates stay down, but for every buck you borrow you pay about $3 back later on," he said. "If you don't borrow money and you pay cash, it costs more now, but you don't have that debt service cost when you pay the loans back. That's one of the things we'll be asking the voters to decide, which way do they think is the correct way to pay for these programs?"
The $1.5 billion proposal was formulated by Kansas City-based Raftelis Financial Consultants Inc. It includes $736 million for operations and maintenance and $477 million for debt service, funded through $415 million cash and $1.1 billion in bonds. That includes the proposed $918 billion bond issue and $200 million in bonds previously authorized by voters that would bring MSD's total debt for the consent decree to $2.6 billion.
Despite the debt obligations, MSD would still maintain a reserve fund with enough money for two months of operating costs.
Just as Ameren Missouri's rate hikes are approved by the Public Service Commission, MSD's rate changes are approved on a four-year cycle by the Rate Commission, which is comprised of representatives of 15 regional groups ranging from the League of Women Voters to the Missouri Coalition for the Environment.
At a Rate Commission pre-hearing last week, MSD General Counsel Susan Myers testified on MSD's behalf, and intervenors testified against the new rates. Intervenors include the Missouri Industrial Energy Consumers, or MIEC, and the Home Builders Association of St. Louis.
Project Clear construction paid for by the current rate cycle's $971 million in rate increases have been on time 80 percent of the time, and 5 percent under budget at $890 million so far, MSD said.
But Brandon Neuschafer, MIEC general counsel, used that statistic to argue that MSD is understating its customers and potential revenue to justify higher rates.
"This doesn't take into account the impact on consumers of unnecessarily high rates at this point in time — it creates a new baseline which presumably will lead to increased rates in the future," he said. "The goal may be admirable, but you can't discount the impact that it will have on ratepayers."
MSD is the fourth-largest sewer district in the country but also handles the region's stormwater, paid for mostly by a 2-cent property tax. The district is requesting authorization to ask voters to approve an adjustment to how taxes are applied across the district, simplifying the patchwork of different tax rates for MSD's service areas into a single tax levy. If approved, the single levy would create revenues to fund a four-year, $90.8 million operations and maintenance budget and a six-year, $97.6 million capital program.
A projection of slight increases to property value will help the district take in more money over the four-year rate cycle, but MSD also projects inflationary increases over the four years, including salary increases of at least 3.1 percent each year.
MSD's customers are divided into three regions, the "yellow" area of the city and inner belt of the county, the "green" area of the outer county mostly inside Interstate 270 that pays an extra property tax and receives more maintenance and the "red" area mostly outside 270 that receives nothing beyond regulatory requirements.
The red area, which was annexed at the approval of voters in 1989, includes Oakville and areas in south county to the west and south of South Lindbergh Boulevard.
The area includes 1,360 miles of storm sewers that voters granted to MSD in 1989, but didn't approve any corresponding tax to fund maintenance of the sewers.
"We own it, but there's no money to maintain it," Hoelscher said. "If an inlet has a problem, we can't fix the inlet. If a storm sewer opens up, causes a sinkhole in somebody's backyard, we can't fix the storm sewer. If a discharge causes erosion in creeks, we can't fix that."
Under the rate proposal, red area residents would receive those services if districtwide voters approve a 10-cent property tax. In the red area, that would mean a 500-percent increase in average annual tax, from $10 to $60. The average non-residential customer's tax bill could would rise to $278 from $54, a 412-percent increase.
As proposed, the increase to the average customer's annual stormwater property tax rate would be 22 percent, from $34 to $41, and the average increase to non-residential customers would be 18 percent, from $188 to $222. Bills in the yellow area would rise a higher percentage but are typically much smaller since property values are lower. The green districts would see a 32-percent decrease as their extra tax ends.
The plan would equalize MSD's stormwater services, but it would also counteract the 16.5-percent drop in stormwater revenue that MSD had last year, when the Missouri Supreme Court ruled that its impervious fee was unconstitutional because it was a tax that had not been approved by voters.