Moody's affirms Lindbergh School District's Aa2 bond rating
Superintendent calls district's bond rating 'Cadillac of ratings'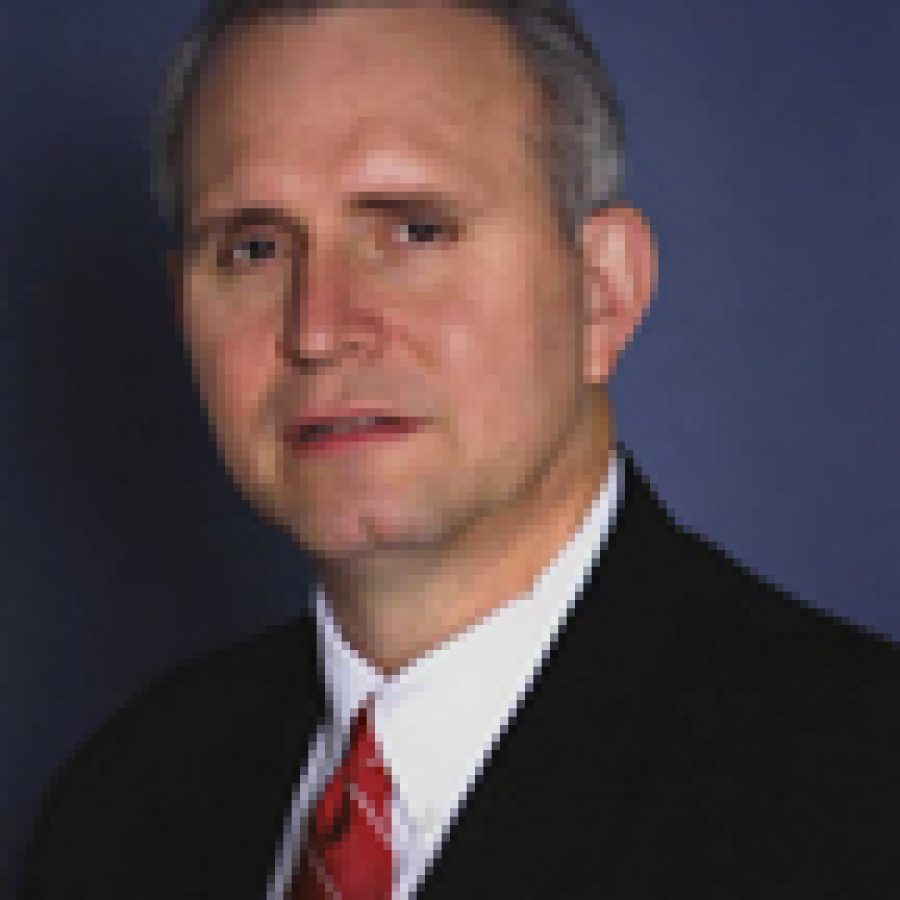 The Lindbergh School District has retained its Aa2 bond rating from Moody's Investors Service and district officials couldn't be more pleased.
Pat Lanane, assistant superintendent for finance and the district's chief financial officer, announced during a Board of Education meeting last week that the district had retained its Aa2 bond rating. Lanane's announcement came just before the Board of Education voted unanimously to approve a resolution authorizing the sale of $10 million in general-obligation bonds to fund Proposition R 2008 projects.
"… I'm very happy to tell you that we were affirmed at Aa2," Lanane told board members Feb. 10. "That had been our rating. It continues to be our rating. It may seem like no big deal to some people, but right now, of course, the rating agencies are looking at people under a microscope.
"I'll just mention a couple of things they said very complimentary to our board and to the planning you all have done in your financial plan. It says the Aa2 rating is based on the district's 'sound and well-managed financial operations characterized by healthy reserves.' They again — I think every time I've brought this, they have recognized how prudent you all have been to maintain those healthy reserves. No one knows it more than all of us right now as we face the times ahead," he said.
"They also talk about the fact that you have a policy … of maintaining cash balances sufficient to cover cash-flow needs and an additional 8 percent for emergency purposes. So again, your planning in terms of having that money on hand for emergencies and cash flow — this is recognized by an outside agency. You cannot influence this group in any way, shape or form …," Lanane continued.
Moody's decision to affirm the district's Aa2 bond rating is "a very strong confirmation of what you're doing," he said. "They also talked about in here the plan to have the planned draw down of those reserves of $3 million a year. They think that's very well thought out and then they believe … in the long term our tax base will continue to grow.
"It may have a slight hiccup right now and for the next two or three years, which is going to make our lives very interesting, but long term this is still a great community.
"This is where people want to live and they think the prospects look very good for the Lindbergh School District. So that was great news …," Lanane said.
Superintendent Jim Simpson told the Call he is very pleased with Moody's decision to affirm the district's Aa2 bond rating, which he called "the Cadillac of ratings."
The Aa2 rating, he said, "Reflects back to the strong stability of the Lindbergh School District and its excellent financial stewardship. I will say that Moody's and Standard & Poor's and all the rating agencies, they are tougher now than ever. They have been burnt and they now come in with a microscope … So to get a Aa2 rating in this environment, it says a lot …"
District voters in November approved Prop R 2008, a $31 million bond issue. The Board of Education had placed the measure on the ballot with the goal of providing a long-term solution to space concerns at Sperreng Middle School.
More than 1,300 sixth-, seventh- and eighth-graders are jammed into the middle school that was designed to accommodate 800 pupils when it opened in 1970.
While Sperreng will remain a sixth- through eighth-grade middle school, funds from Prop R 2008 will be used to convert Truman Elementary School to a sixth- through eighth-grade middle school, add onto Crestwood and Long elementary schools, convert Concord School to an elementary school and construct a new Early Childhood Education building next to the Administration Building, 4900 S. Lindbergh Blvd.
The district in March will sell $10 million worth of bonds of the $31 million bond issue, Simpson told the Call.
"… We have $31 million that we will be selling, but we're doing them in $10 million increments as a way of adjusting to the market," he said. "As we get on a more commerce side of this economic meltdown, we know that school bonds will be highly sought again because there are no safer bonds to buy — especially Lindbergh school bonds because they're tax-exempt, as we know. They're backed by the total faith of the Lindbergh School District tax base, which is everyone's houses and all their businesses …"
The bond sale tentatively is scheduled to occur March 10, but the sale date could change depending on the federal stimulus package and market conditions, Lanane told the board last week.
"… There are items within this big stimulus package that could affect our sale …," he said. "It's possible that one of two things could occur that I would frantically come to the superintendent and say: We just have to try to push this up, even if it means we have four board members that could meet some night and approve that sale. Or it's even possible I would say: We're pulling this sale for right now and we'll come back another month.
"We've been watching bond rates ever since November and they have done more variation in that time than I've seen them do in over (many) years and it was awful at first. In fact, at first it was like well, we may not issue them this year even. But then they've kind of settled down and there's some up and down, but there's some things in the stimulus package that could affect it. Obviously, they anticipate a lot of public work and if you get a lot of bonds out on the market, that can be a bad thing.
"There's also some provisions in there that would apply to us on a later bond issuance — this is the first $10 million, by the way. Of the $31 million, this is the first $10 million. And you don't want to do all of these right now because you have to start paying interest on them … But there are some things in this package right now that talk about interest-free bonds for us. And, of course, if there's something out there, we'll be going after that because that would be wonderful from our standpoint to be able to issue bonds and the taxpayers didn't have to pay interest on them. So we'll keep a close eye on that. We just don't know right now …," Lanane said.