Missouri teacher-retirement system a 'Ponzi scheme,' according to Franz
Franz's assertion 'incorrect,' according to head of PSRS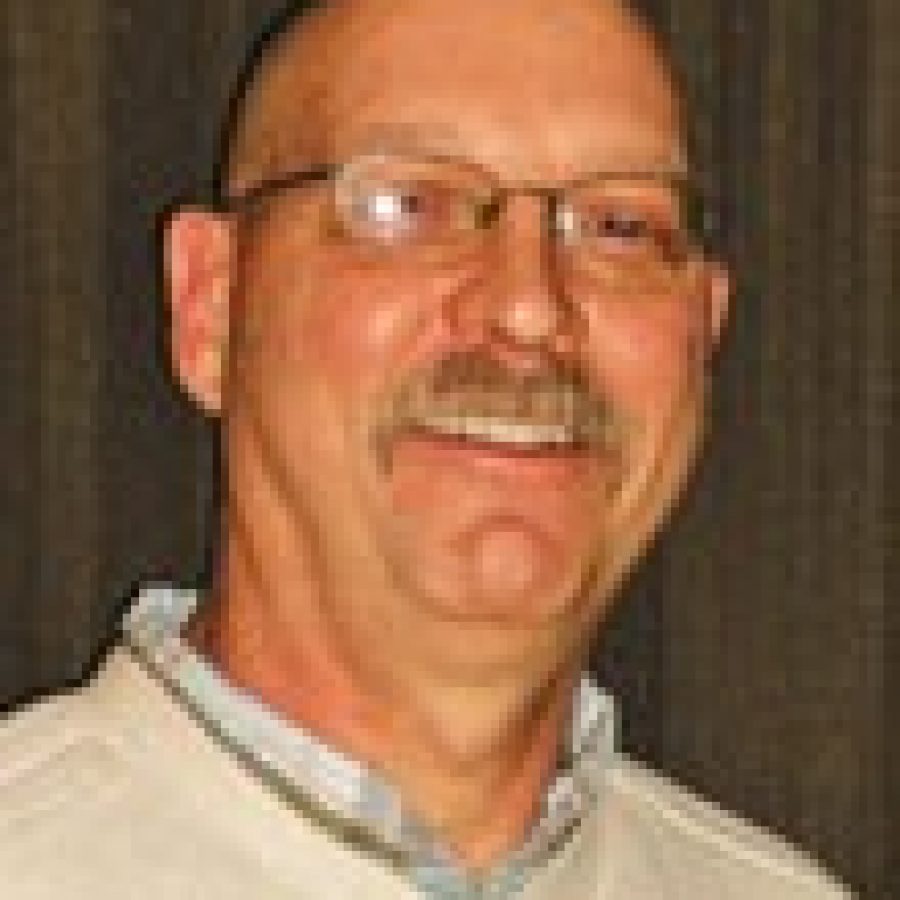 The Public School Retirement System of Missouri, or PSRS, is a "Ponzi scheme," according to Mehlville Board of Education member Rich Franz.
"The definition of a Ponzi scheme is when you take money from new investors and give it to old investors so the old investors feel like they're still making money," Franz said at the board's June 21 meeting. "The PSRS is currently a Ponzi scheme. That's the only way you can define it."
However, Franz said if someone can come up with a "more realistic definition," he would be "more than happy to listen to it."
"Until the teachers' organizations in this state are willing to admit that fact and to address the problem, nothing will happen,"Franz said.
PSRS and the Public Education Employee Retirement System, or PEERS, are retirement plans for certified and classified public education employees.
Under the system, both PSRS and PEERS members and school districts contribute to the retirement funds. The PSRS contribution rate for the 2012-2013 school year is a combined 29 percent — 14.5 percent from educators and 14.5 percent from school districts — the same rate as last school year.
The PEERS contribution rate for the coming school year also did not increase.
Employees and school districts each will contribute 6.86 percent.
Steve Yoakum, PSRS/PEERS executive director, told the Call Franz's comment is "fairly ridiculous."
"I take broad exception to that. That's simply incorrect," Yoakum said.
PSRS and PEERS, according to Yoakum, are both defined-benefit plans.
Yoakum compared a Ponzi scheme to Social Security, as an example. He said Social Security funds go into a pot for Social Security and are distributed to current retirees.
"Under our plan, it doesn't work that way," Yoakum said. "We have individual accounts for each participant … The first money that comes to them is their own contributions."
However, Yoakum said assets are pooled for investment purposes, but accounted for individually.
Franz also said PSRS and PEERS are "suffering a funding liability."
"PSRS is underfunded to the tune of $5 billion. That means only 85 percent funding. PEERS is unfunded to the tune of $500 million," Franz said.
Information provided by PSRS/PEERS states PSRS's funding ratio — actuarial value of assets divided by actuarial accrued liability — was 85.5 percent for 2011. In 2010, the funding ratio was 77.7 percent.
For PEERS, the funding ratio was 85.3 percent in 2011, compared to a 79.1-percent ratio in 2010.
Franz said he faults state legislators, including those who represent districts within the Mehlville School District, for "not having the political will and courage to address this issue."
"They know it has to be fixed and they refuse or they have been unable and unwilling to do it because of the political fallout. And that's wrong," Franz said. "The taxpayers in the state deserve better representation. The taxpayers of this school district in this state deserve that the teachers who are represented by their unions and organizations be honest with them and tell them what's really going on."
Teachers purchasing supplies
Another issue Franz addressed was what he said is a criticism of the Mehlville school board for "the alleged fact that our teachers are spending money out of their own pockets" for necessary classroom supplies.
"I challenge any teacher in this school district to show me where they have not been provided with the supplies they need to teach their curriculum and to provide their students with the basic equipment and supplies they need to get the job done," he said, "Or, if they have taken money out of their own pockets, that they have not been reimbursed by this administration."
Mehlville administrators, according to Franz, bend over backward to provide instructors with supplies to teach their curriculum.
"And this constant harping on this alleged idea that teachers have to take money out of their own pockets just to do their job and teach the basic curriculum, I think, is a lie that's perpetrated on the taxpayers," he said, "and I think it's time that the taxpayers be treated to the truth, and I think it's time that the teachers either put up or shut up."
Franz also said if teachers are taking funds out of their own pockets to provide supplies for curriculum, they should present their "receipts to this school board, and we will be happy to reimburse you."
"If you don't have those receipts and you're not doing that, then have the courage to stand up when teachers say that's happening, have the courage to stand up and say it's not happening because the administration of this school district is providing the educators with the equipment and supplies they need to get it done," Franz said.
Pay raise for teachers
Board member Kathleen Eardley voiced her opinion on the recently approved raises for teachers, a roughly 5-percent increase over a two-year period.
She said she understands there is "a little bit of pushback" from the community for granting the raises.
"But in any household, and any worker who has a job, you don't work without an expectation that you're going to be rewarded for good work," she said. "So, for teachers to not be granted steps when the budget has the funding available doesn't make sense. It doesn't create a good atmosphere for your workplace."
The district's approved 2012-2013 budget includes steps and channel changes for teachers.
In the certified salary schedule, channels denote a teacher's level of education. Each channel also includes steps that represent each year a teacher has worked.
However, Eardley said, as a taxpayer, she does have a problem with "blanket raises."
"I think if you work hard, you deserve to have a pay raise. But I can say that not everyone deserves to be rewarded at the same rate. The teacher of the year probably doesn't deserve the same pay-rate bump as somebody who just did an average job," she said. "So, that is something the board has recognized and the teachers as well, and they're working toward developing a merit-pay system, and that should go into effect in the 2014-2015 school year."