Missouri soon could become 28th right-to-work state, as Greitens promised
Beck proposes amendment for right-to-work referendum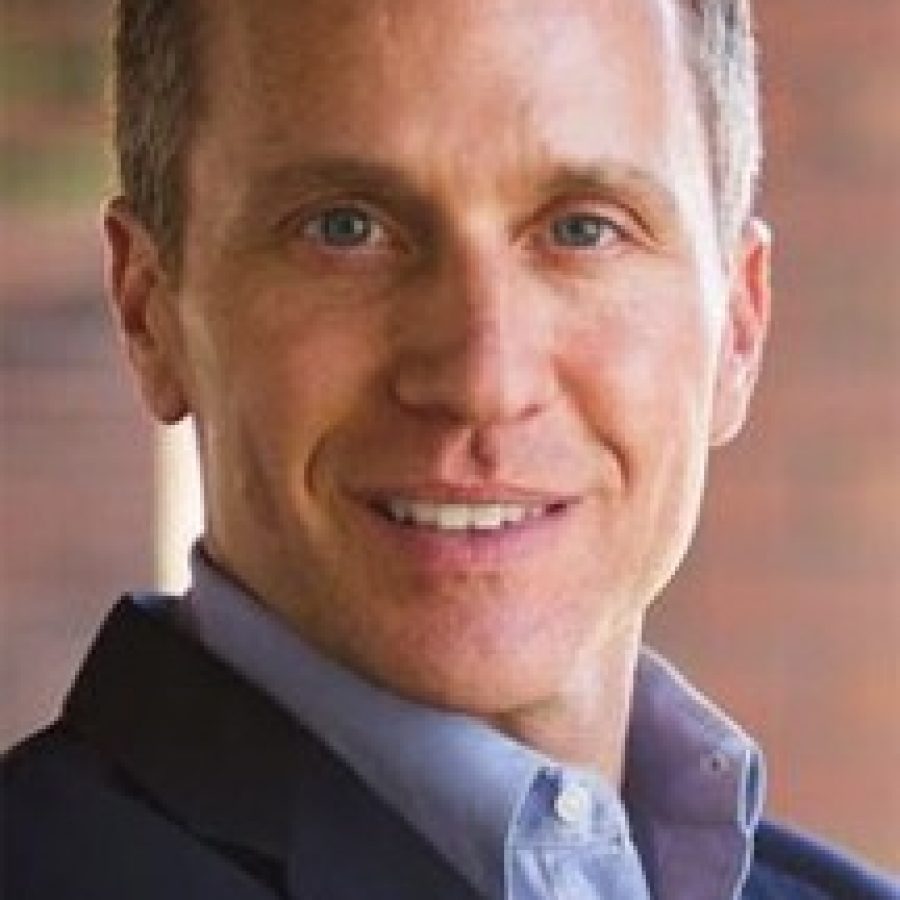 Missouri could soon become the 28th right-to-work state, as promised by Gov. Eric Greitens after his election in November.
Right-to-work legislation passed the House last week 100-59 and heads to the Senate this week.
Legislators from south county split down the middle on the measure, which prohibits union dues as a condition of employment. Proponents say right to work will kick start the lagging state economy, while opponents believe it will damage unions and drag down wages.
"The sooner we get it done, the better off the entire state will be," said Rep. Marsha Haefner, R-Oakville.
Voting for right to work from south county were Haefner; Rep. David Gregory, R-Sunset Hills; and Rep. Cloria Brown, R-Lemay.
Voting against the right-to-work measure were Rep. Doug Beck, D-Affton; Rep. Bob Burns, D-Affton; and Rep. Sarah Unsicker, D-Shrewsbury.
Three of the legislators are new this year.
Gregory succeeds former Rep. Mike Leara, R-Concord; Beck succeeds former Rep. Genise Montecillo, D-Marlborough; and Unsicker succeeds former Rep. Jeanne Kirkton, D-Webster Groves, to represent Crestwood.
In his first speech as a legislator, 30-year union pipefitter and Affton Board of Education member Beck offered an amendment that would require a referendum on right to work in the November 2018 election.
The amendment was rejected 99-61, with Beck, Burns and Unsicker in favor, while Gregory, Haefner and Brown were opposed.
When Republicans tried to pass right to work a few years ago under former Gov. Jay Nixon, a Democrat opposed to the policy, Democrats fought against placing right to work on the ballot.
Many of the Republicans who opposed Beck's amendment spoke against what they perceived as a double standard now that Republicans control the governor's office.
Although Haefner and other legislators contend that the November election was essentially a referendum on right to work and that their districts supported right to work in surveys, Beck said he didn't hear any momentum for the legislation as he went door to door in Affton.
"It's not going to be for the greater good of Missourians," he said. "When somebody's going to make less money, how can you say that's better for them?"
Referencing a right-to-work state, Beck concluded, "Nobody aspires to be Missi-ssippi."
Burns fought back against Republicans' contention that right to work is a mandate from the people. Billionaires are pushing the law so they can profit from it, he said.
"It's the right to work more for less money and benefits," Burns said.
But Haefner cited economic statistics from the U.S. Department of Labor that indicate Missouri ranks near the bottom nationwide in economic growth and job creation.
"When you look at wages and job growth, it's very clear that states that became right to work several years ago are getting more jobs and their wages are going up, and even when you factor in cost of living, they're doing much better than Missouri," Haefner said. "Some people say that right to work is a race to the bottom, well, we're already at the bottom — either 49th or 50th, depending on what measures you look at."
At press time, the bill had not yet reached the Senate. When the legislation hits the Senate floor, one of its most vocal opponents will be Sen. Scott Sifton, D-Crestwood.
Although union membership in Missouri only stands at 8 percent of all workers, unions raise wages for everyone in the state, Sifton told the Call.
"I don't know too many families around here who can afford a 15-percent pay cut," Sifton said. "A lot of folks here are just getting by as it is, and to take more money out of their pockets just because some folks at the top think they can — I think it's wrong for our families, wrong for our community and wrong for Missouri.
"Workers deserve to have a voice, and right to work undermines their voice."