MFPD budget projects $605,000 surplus in 2016
Fire district sees no increase for cost of health insurance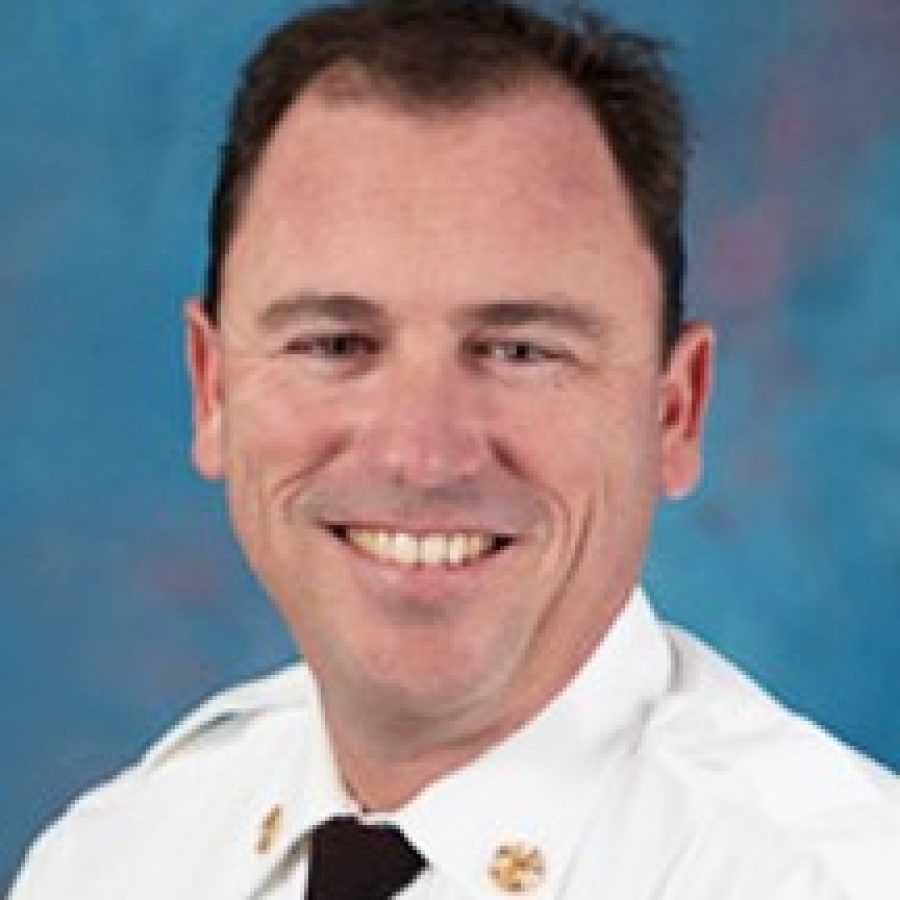 A 2016 budget that projects a surplus of more than $605,000 was approved last week by the Mehlville Fire Protection District Board of Directors.
Board members voted unanimously Dec. 23 to approve the 2016 budget that projects total revenues of $19,927,321 with anticipated expenditures of $19,322,034 — a surplus of $605,287.
In September, the Board of Directors discussed a preliminary 2016 budget and voted to establish a 2015 "blended" tax rate of 70 cents per $100 of assessed valuation — 1 cent less than the 2014 blended tax rate of 71 cents per $100. The blended tax rate is not levied, but used for state calculations.
Projected revenues for the coming year increased by $2,000 from the preliminary budget, while anticipated expenditures decreased by $35,020.
Compared to 2015, the 2016 budget projects an increase of $357,000 in total revenues and a $304,000 increase in total expenditures, according to Chief Financial Officer Brian Bond.
The tax rates approved in September will generate roughly $16.7 million, he told the board, noting that amount is about $193,000 more than this year.
Other revenue sources — interest income, permit fees and EMS billing — reflect a cumulative increase of $165,000, according to Bond.
A total of $1,041,000 will be transferred to the capital fund to address 2016 capital expenditures, including $300,000 for half the cost of a new pumper, $200,000 for a new ambulance, $100,000 to be reserved for future construction and $100,000 to be reserved for future fire apparatus.
Besides the transfer to the capital fund, Bond said $360,000 will be transferred to the pension fund to address current-year shortfalls and begin reserving about $250,000 per year for future disability payments.
Regarding expenditures, the chief financial officer said, "The 2016 salaries expense reflects an increase of $44,000. That would include the scheduled step increases for personnel who have been hired the past four years, as well as a 1.5-percent pay increase that's been applied to position rates of pay."
Unscheduled overtime will increase by $100,000 — to $800,000 — next year to reflect the current unscheduled overtime utilization necessary to operate the district's sixth ambulance.
Since the preliminary budget was presented to the board, Bond said the district received final numbers for its workers' compensation premium and insurance premiums.
The district's workers' compensation premium increased by $78,000. Last year, the workers' compensation premium decreased by $15,000 to $567,000.
The preliminary budget had forecast a 10-percent increase in health insurance premiums, but the district was able to renew with its current provider, Anthem, with no increase. The health insurance premium totals $1,009,130.
For dental insurance, the board retained the district's current carrier, Aetna, at a 15-percent increase, or $16,768.
For vision insurance, the district's current carrier, Humana, increased its premium by 6.01 percent, or $982.
For 2016, the district will spend $290,000 for debt service on certificates of participation issued in 2000 to fund the expansion and renovation of the district's No. 5 firehouse and administrative headquarters on Mueller Road in Green Park.
Of the projected surplus of $605,287:
• $275,000 will fund future disability payment and pension obligations.
• $257,000 will fund future unidentified dispatching-related expenses.
• $20,000 will fund future capital expenditure projects.
• $53,000 will be available in the general fund to address unforeseen expenses or unidentified needs that may arise in 2016.