MetroLink expansion to south county may be back on track
O'Leary says he will support what citizens want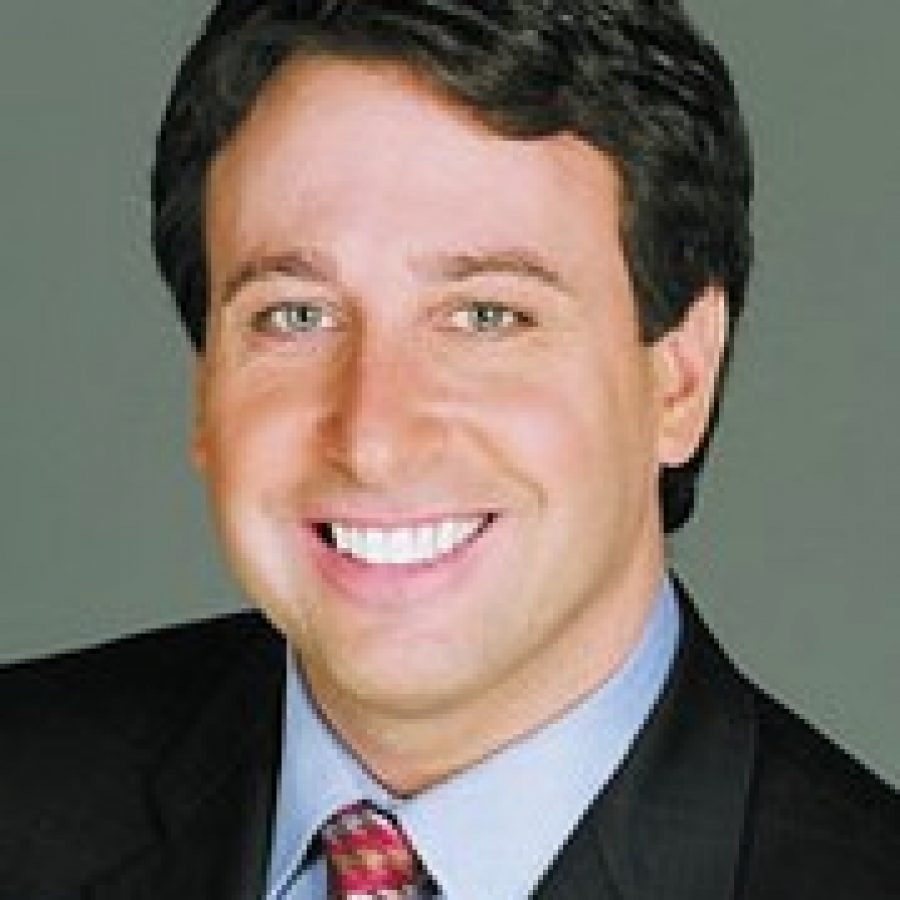 For the first time in more than a decade, MetroLink expansion to south county could be back on track.
During a meeting of the East-West Gateway Council of Governments last week, County Executive Steve Stenger asked the regional planning agency to use money from an existing countywide sales tax to study expanding MetroLink in St. Louis County.
The East-West Gateway board is comprised of the leaders from eight counties in Missouri and Illinois, including Stenger and St. Louis Mayor Francis Slay.
Under the expansion proposal, the 12-mile MetroSouth south county route from Shrewsbury to Butler Hill Road is one of three expansion plans East-West Gateway could study, along with the Daniel Boone west county route from Clayton to Westport Plaza in Maryland Heights and the MetroNorth north county route from Clayton to Florissant.
The closest station to south county, Shrewsbury, opened in 2006 on the Cross County line the last time MetroLink expanded.
A new emphasis on MetroLink is a promise Stenger made the day of his inauguration six months ago, when he told the Call that he will move county transportation priorities beyond just roads and cars to include biking, walking and public transportation.
One of his first priorities in office was to rechristen the Department of Highways and Traffic as the Department of Transportation, which he said was both a "real and practical" change and a signal of the new philosophy.
"We need to think about other modes of transportation as we think about being a 21st century county," Stenger said. "Our transportation policy needs to change. The last administration was focused on things that I think were important to be focused on, but I think we need to broaden that focus — we need to talk about public transportation and meaningful placement of transportation lines."
A countywide conversation around public transportation and how the region's needs and priorities are changing is also related to Stenger's goal to bring the county together post-Ferguson, he noted.
"I think we need to change our philosophy with respect to transportation, and it really fits into when we talk about community empowerment," he said. "We can look at public transportation in terms of (easing) tension, and we can also look at it in terms of bringing everyone together."
At Stenger's request, East-West Gateway will add new MetroLink studies to its long-range plan. However, which direction to study — south, north or west — and how much money will be allocated will be determined by the County Council, which will seek public input on the plans, East-West Transportation Manager Jerry Blair said.
Sixth District County Councilman Kevin O'Leary, D-Oakville, said it's too soon to comment on the south county plans yet, but the south county corridor will be studied along with at least one of the other corridors. He will take public comments on the plans, and, if residents want MetroLink expansion, he will work to bring it to south county.
"I'll do whatever I have to do if that's what the folks want. I'll go to bat and I'll fight if that's what they want me to do, but I can't make that decision whether it's going to come down to south county or west county," O'Leary said. "I'm working for the people here, and it's up to us to get out and find out what they really want. Once we find out what the people in the 6th District and all over the county want, we can go from there."
Building light rail through any of the three county corridors would cost from $750 million to $1 billion, with half potentially paid with federal dollars if the plans go through, Blair said.
Studying each of the three routes would cost $1 million each, but a county sales tax that brings in $80 million a year for Metro could be used to fund all the studies.
Federal funds for such projects are competitive, and a study would look at which areas would have the most ridership, the most opportunity for economic development and other factors, Blair noted.
Under former County Executive Charlie Dooley, south county was on the map for MetroLink expansion, but those plans were shelved because no local funding source existed at the time to attract potential federal matching funds.
In the last seven years of Dooley's 11-year tenure, county officials focused more on expanding road projects, including the South County Connector project that was dropped in 2013. The north corridor has not been studied for expansion since the 1990s, Blair noted.
In 1997, county voters rejected a measure to double a quarter-cent sales tax that would have funded MetroLink expansion into south county. In 2010, voters approved a half-cent sales-tax increase for Metro to enhance mass transit.
In 2007, former county Chief Operating Officer Garry Earls told the Call that south county residents should support a countywide sales tax increase to fund transit in north and west county because: "You don't have to have the train come to you. You could go to the train …"