Member of Parliament visits Jefferson Barracks
Parliament member briefed about how Guard operates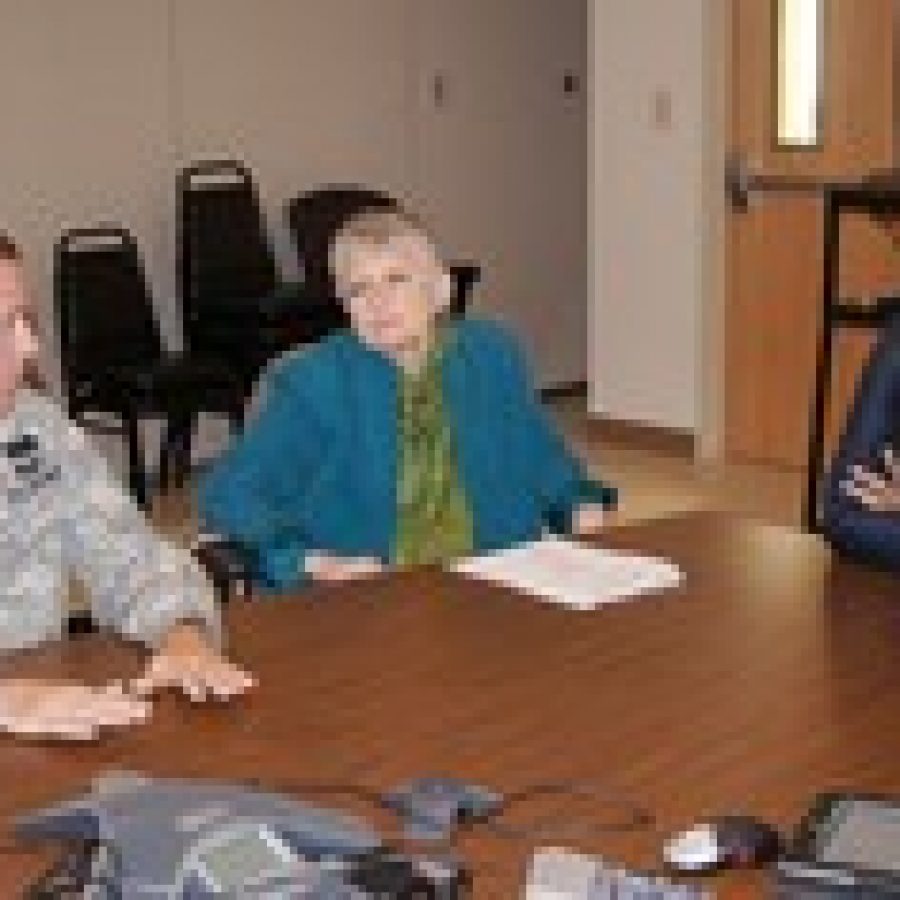 A member of British Parliament visited Jefferson Barracks last week to learn more about the Missouri National Guard.
Rushanara Ali, a Labour Member of Parliament for Bethnal Green and Bow, visited the 70th Troop Command at Jefferson Barracks as part of the International Visitor Leadership Program.
"I was very interested in the U.S.'s foreign and security policies …," Ali told the Call. "What do they do? How do they operate in their own country?"
Ali said she wanted to get a sense of how the operations work in the United States by meeting people who work day-to-day in the National Guard.
"I got an excellent briefing with the practitioners, which I think is very important on these sorts of visits — to meet the people who are actually doing the job, hear how they do it," Ali said.
Because the National Guard is a "key component" of such policies, Ali said she was interested in the structures and technical details of how the system operates in the United States and how risks are managed.
"The team here briefed me a little bit about the way in which lessons are learned from individual missions to ensure that's spread and shared between different agencies and different states, and within the states," Ali said.
Lt. Col. Christopher Mickan briefed Ali on responses to Hurricanes Katrina and Gustav, along with responses to the tornado in Joplin and the Guard's missions overseas.
"We went over during the quakes for Haiti," Mickan told Ali. "We sent the military police over and supported that Haiti mission."
Mickan said he was also involved in supporting Panama when winter rains caused "a lot of erosion and bridges washed out."
"We got called over to build bridges, as far as engineers, so we went to South America and did bridging and stuff of that nature," Mickan said.
Ali said she was "very struck" by the amount of work the National Guard does overseas with training and support missions.
"I do an international development brief in the U.K., so it's always of interest to me to see how your institutions operate and link up with other countries to help set up civilian systems and support them, as our police force does as well, to some extent …," Ali said.
Mickan also explained Missouri's relationship with Louisiana, which he said is "a very good partnership."
"(Last year) we were set with the state of Louisiana for any hurricane above a Category 3, Missouri would respond and take care of the entire center of the state of Louisiana," Mickan said. "Louisiana would cover everything … south. We had everything north, and then just at the upper tip, Arkansas picked up the northern section of Louisiana."
Missouri National Guard also supported Utah during the 2002 Winter Olympics with security.
Ali said the biggest difference between the United States and the United Kingdom is the diversity in the United States in terms of "conditions and weather."
"So you've got many more challenges (in the United States)," Ali said, "and that's why it's really important to have the infrastructure, obviously, and the technical know-how and the expertise, which the National Guard is a key component of in responding to all of that and responding to domestic disasters."