Mehlville voters overwhelmingly approve 49-cent tax-rate increase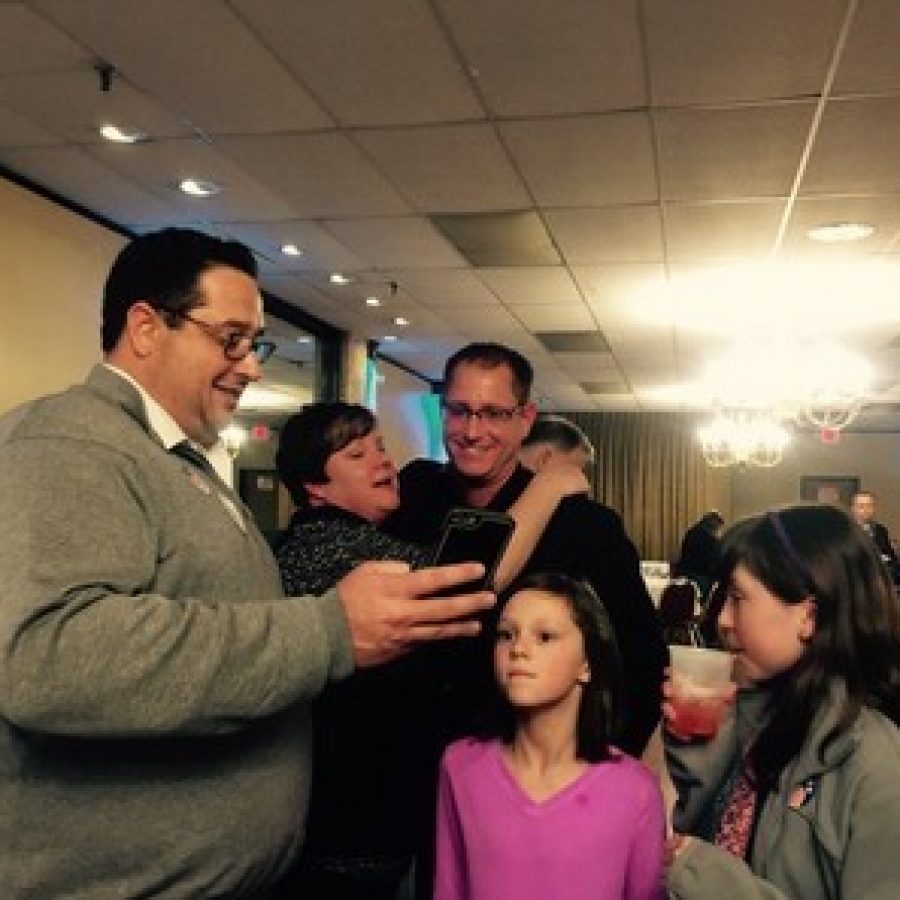 Mehlville School District voters approved the district's first tax-rate increase in 15 years Tuesday.
Residents turning out to the polls for the one-issue ballot overwhelmingly approved Proposition R, a 49-cent tax-rate increase that will allow the district to begin implementing its new strategic plan.
Prop R received 17,905 "yes" votes — 72.53 percent — and 6,783 "no" votes — 27.47 percent — according to final unofficial results.
Of the 72-percent margin of victory, Superintendent Chris Gaines said, "If this were a concert, I'd say, 'Thank you,' drop the mic and walk away."
"We almost beat them 3-to-1," said former Board of Education President Dan Fowler at the Prop R victory party at Andre's South.
"Wow, that's impressive," Board of Education member Jean Pretto said after she learned about the win.
Joplin Schools Superintendent Norm Ridder, who served as interim Mehlville superintendent for the 2014-2015 school year, telephoned to offer his congratulations.
"I really want to congratulate you, and I wish you were all here helping me solve my problems in Joplin," he said. "In five years, you'll be a destination school district — no question about it."
Asked who wins with Prop R, Republican Mark Haefner said, "The 'no' voters win. 'Yes' voters win. Private-school parents win. Everyone wins."
The impact of the passage of Prop R is huge, according to Kimberly Hanan-West, one of the organizers of Mehlville-Oakville United, the committee that supported the measure.
"We didn't just pass Prop R. We changed the culture of the community," she said.
With the approval of Prop R, Mehlville's tax rate will remain the second lowest in St. Louis County. The owner of a $150,000 home will pay an extra $11.64 per month in property taxes — a total of nearly $140 more per year.
If Prop R had failed, district officials would have been forced balance the budget by cutting $3 million to $5 million from the budget for next year, on top of this year's $3 million in cuts, Gaines said.
With the passage of Prop R, Gaines' plan will restore some of the budget cuts and advance some of the key goals set out in the district's strategic plan, including hiring 16 reading and instructional coaches for struggling students and buying textbooks. Funds also will be used to restore some of the $3 million in budget cuts that went into effect this year, including tutoring, student clubs and library books.
The group that opposed Prop R, Secure Mehlville Oakville Future, disputed that the district needed more money and said residents have not been able to trust either the current Board of Education or past boards. For that reason, the group urged voters to "Vote no, demand change, demand accountability. Our kids deserve better."
To address concerns about how the $8.3 million from Prop R would be spent, Gaines said he will recommend that the Finance Committee directly oversee how Prop R funds are spent and ensure that the district is spending money the way it promised.