Mehlville summer school program reaping rewards for school district
Superintendent pleased with high summer school turnout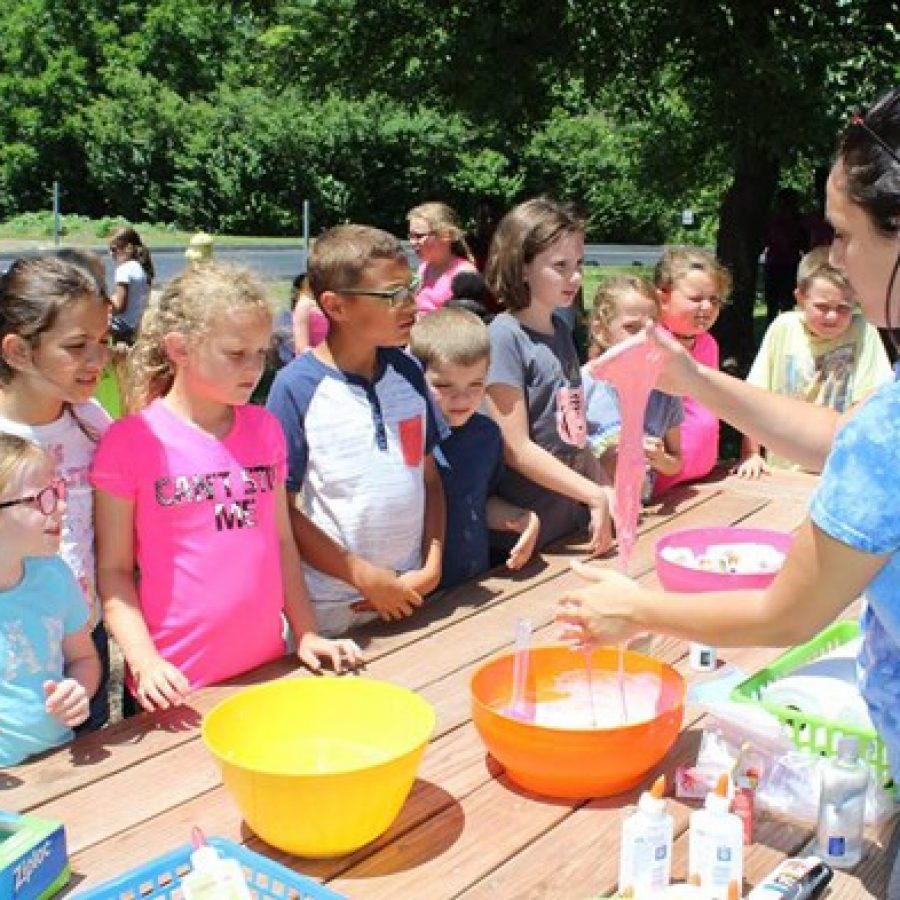 The Mehlville School District is set to make money off summer school for the second year in a row as changes spearheaded by Superintendent Chris Gaines continue to reap rewards.
Although administrators have not yet done a full analysis, Gaines believes attendance in the Summer Acceleration program increased 50 percent year-on-year, which likely translates to increased revenue over last year's $100,000 profit.
The program is open to any district student and is held at select elementary and middle schools and alternates between Oakville and Mehlville high schools. This year it ran from June 5 to June 30, expanding to 20 days from 16. Just like last year, the district added buses and expanded classes to a full day instead of a half day.
The higher attendance this year was primarily driven by the popularity of the classes offered in the high-school summer session, held at Mehlville High this year.
"Huge numbers at the high schools, just huge numbers, oh yeah, very big numbers," Gaines said. "We generated as much at the high school as we generated districtwide last year, just by offering stuff that kids can wrap their head around."
The high-school classes are an example of Gaines' vision for summer school expanding beyond the remedial work typically associated with summer sessions toward advanced classes that drive student achievement.
Higher attendance translates to higher revenue for the district because the state funds education on a per-student basis in a formula that relies heavily on attendance numbers. Increasing student attendance at summer school ups the district's state formula for the entire school year, increasing total state funding to the district.
For the two years before Gaines started as superintendent in 2015, average daily attendance, or ADA, for summer school hovered around 35 or 36, but that jumped to about 74 last year. This year, it is even higher, although final numbers are not yet available.
Although summer school is profitable in Mehlville for the first time in memory with the changes, the district should be making two or three times more, Gaines said. He plans to continue with changes to make summer school even more popular and bring in even more revenue.
He believes it's an approach the district could have taken long ago when it was struggling with various rounds of budget cuts that slashed programs and textbooks to the bone.
"I get to digging and looking at historical stuff and I just start asking questions — really? Why would you do that?" Gaines said, shaking his head. "People have been using summer school to make money since the mid-'90s, but definitely since the early 2000s when it got really prolific. Then with the new formula it kind of slowed down a little bit, but you can still make money. So why did the district, when it was having these financial struggles, why did it not look at summer school as a way to try to end that and offset some stuff?"
High-school students like the idea of taking classes like physical education in the summer to free up their schedules for more specialized classes that are only offered during the school year, Gaines said. With a full day of school, students can take two classes each summer.
Changes already in the works for next year should increase attendance even more, Gaines said.
A possible shift could involve developing themes for each summer session or fun ways to learn like the physics of amusement parks, the superintendent said.
"We're going to have fun, and oh yeah, you're going to learn some stuff too," he said. "It's also about enjoying and looking at school a bit differently. We'll see what it ends up looking like. Fasten yourself in."
Middle school sessions will expand to a full day, and incoming freshmen just out of middle school will be able to take high-school courses for credit.
Summer school will be held at Mehlville High School again next year due to facilities upgrades planned at Oakville High School.
Changes made to energy usage
At the same time it is making money on summer school, the district hopes to cut energy bills by turning air conditioners down instead of completely off at the end of school days.
In the past, the district tried to save money by turning off air conditioning completely, Gaines said. But an analysis found bills didn't decrease even as the district used less electricity.
Because heat and humidity would build up in all the schools overnight, Gaines found that the district was getting hit with high-demand charges from Ameren every morning.
Mold also built up in Mehlville High School and other buildings, and the new method will help prevent those issues.