Mehlville School District's future bright, according to ex-interim superintendent
Political reality 'rock bottom,' Chambers says of '06 climate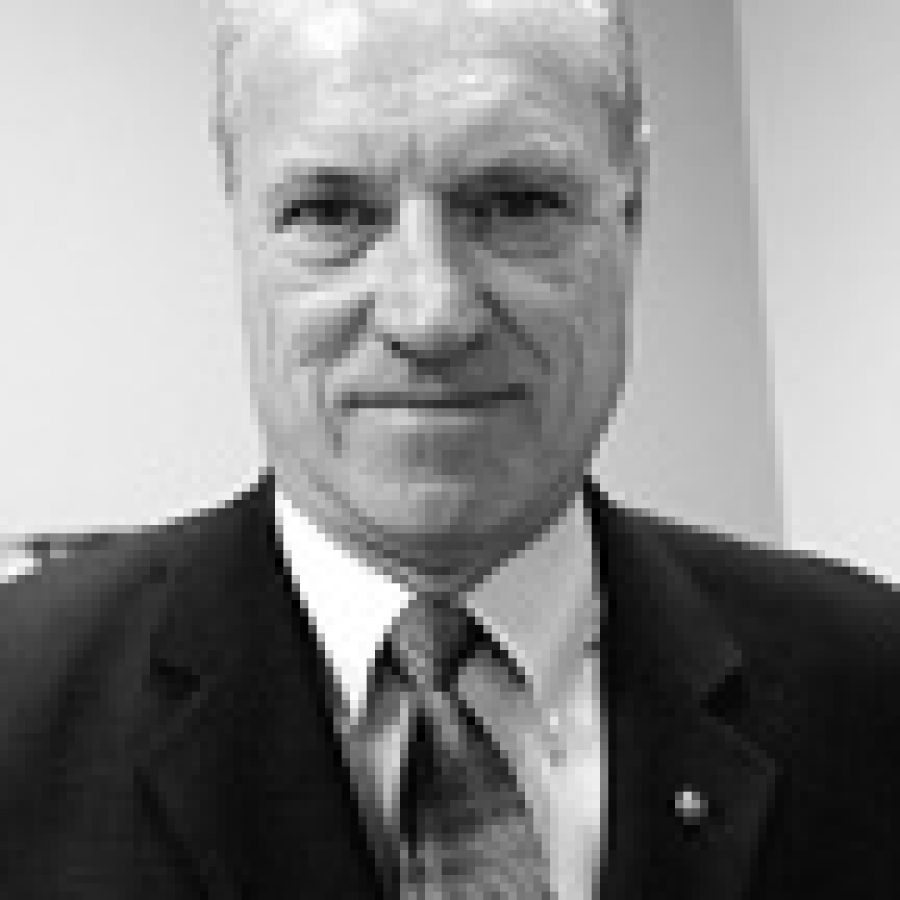 Jerry Chambers stepped down last summer from a one-year tenure as the Mehlville School District's interim superintendent feeling that the district improved under his watch. Looking into 2008, he believes Mehlville since has made greater strides.
"I'm very impressed with (Superintendent) Terry Noble and the role that he has assumed," Chambers told the Call. "While he's showing leadership, he also is a great listener who is empowering and I think inspiring others to want to assist the Mehlville School District in achieving greater heights."
Chambers, who continues to work for the district in a consulting role, points to such recent successes as attaining Distinction in Performance for the past school year from the state Department of Elementary and Secondary Education and the formation of the district's public-engagement program as signs of continued improvement.
But when recently reflecting on the state of the district at the beginning of his one-year tenure in June 2006, Chambers saw a stark contrast to today.
"Resources were cut even more," Chambers said. "Student services were greatly reduced. Bus transportation … long rides, fuller buses, tough start to a school day for thousands of our students. Parking for students who did drive was hard to come by and expensive if they could get it.
"Thus, student motivation and morale was low in August of 2006. As I entered this arena, the staff morale was also very low. Teacher pay had sunk to rock bottom in the county. Many staff positions were cut. Class sizes were increased.
"Our own parents and grandparents were very upset with the Mehlville School District. They were upset with reports of bickering on the school board. They were also upset with the board taking away student services. They were angry about some fee increases and new charges to the very students we proclaim are in the center of all of our efforts."
Though the Board of Education voted in April 2006 to reinstate free bus transportation, a four-tier system was utilized, resulting in fewer bus stops, longer walks for students and a change in starting and dismissal times at some schools.
But the board took action in April 2007 to restore a three-tier system that is similar — but not exactly the same — as the previous three-tier system.
Additionally, the board voted at Chambers' last meeting as interim superintendent in June 2007 to reduce students' annual high-school parking fee from $225 to $100.
The board also approved 6-percent salary increases for Mehlville administrators and teachers shortly before Chambers' tenure as interim superintendent ended.
Chambers also is pleased with the progression the district has seen in communicating with the public and applauded the work of consulting firm UNICOM•ARC, which was hired in November 2006 to assist in the district's public-engagement program, which eventually was named COMPASS — Charting the Oakville-Mehlville Path to Advance Successful Schools.
"Since the (COMPASS) sessions have occurred, there's been further progress," Chambers said. "More folks have been brought into the loop. Whether they attend COMPASS meetings or not, there's a readership out there, I believe, that feels that the district is reaching out to them. They may not be able to come to COMPASS meetings very often or maybe at all. But they're still hearing through the newspapers, through the coffee shops, through word of mouth that the district is more open to their ideas, their suggestions and even their concerns than they've ever been. I think the district has made further progress with communication since I walked out the door. And I'm proud to see it and hope to continue to witness that kind of progress."
As happy as he is to see that kind of improvement today, Chambers said that the school district's climate was scarred by negativity as recently as 2006.
"The political reality was rock bottom," Chambers said. "The school board was deeply divided. A vigorous school-board election the previous April (2006) had left bad feelings and scars with the very people I was asked to bring together. The community was upset with the school district.
"I visited with community members at restaurants, the south county mall and numerous organizations. Support was not there, and criticism was rampant. I knew that all of this was negatively impacting our climate, our environment and ultimately our ability to teach and learn.
"We were also dealing with a lawsuit filed by a prominent newspaper for violation of law. Mehlville School District leaders were viewed as secretive, and people felt there was a lack of openness and honesty."
To change that environment, Chambers focused on three key areas to improve the district — safety, student motivation and staff morale. Even though his focus was clear, Chambers recalls that the transition from former Superintendent Tim Ricker to his tenure was not easy.
"I struggled with what difference I could make and with how I could be effective without appearing to be a mere cheerleader or PR guy," Chambers said. "With aggressiveness and focus of purpose, I dove in knowing that I would alienate certain people and lose some support. But I felt that if I did the right thing, the Mehlville School District would eventually gain more supporters than I would personally lose in my brief time as interim superintendent of schools.
"What was most rewarding was the almost universal support I received from our staff. Teachers and support staff were outstanding. While the acceptance to my approach and strategy was more mixed among the school board and the Central Office administration, the majority backed me and gave me the inspiration and courage to go forward."
With that support, Chambers said he believes that only a few months into the 2006-2007 school year, morale in the district improved and continues to do so today under Noble's leadership.
"While doing a number of things to improve security and safety at our schools, we also were fortunate to see in a short amount of time the improved morale of our staff," Chambers said. "We held many meetings and discussions about how to believe and do it for the kids. Many casual conversations with staff members in the fall of 2006 convinced me that they would do their best to make the 2006-2007 school year the year that we defied the odds and turned the district around.
"The teacher organizations and leaders were awesome in their support and belief in our dream. School principals and assistants were team players and related well with our staffs. It simply worked."