Mehlville school board weighs approval of $115 million 2016-2017 budget
Proposed budget to restore myriad cuts from past year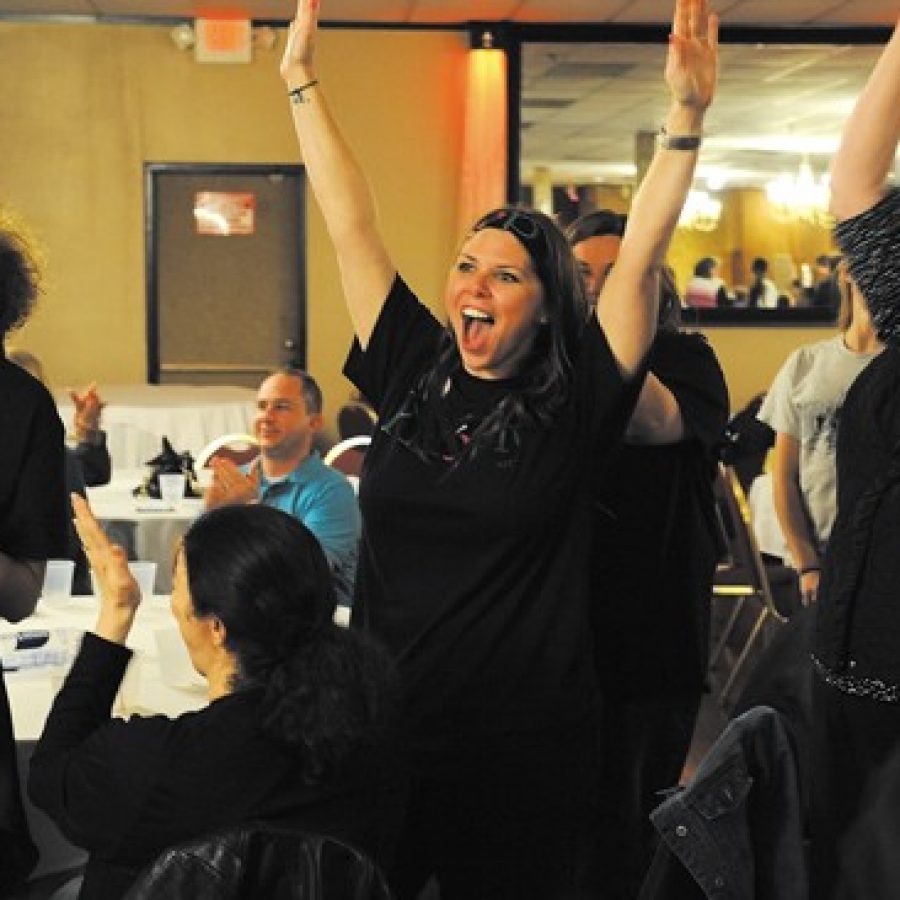 At this time last year the Mehlville Board of Education approved a budget with millions of dollars in budget cuts, but after the historic passage of Proposition R, the district has turned things around financially and is adding programs and projects this year.
The $115 million budget the school board is set to consider when it meets this week has a $1.5 million surplus, a complete turnaround from last year's $107 million budget, which had a $1.3 million projected deficit even after $4 million in budget cuts.
The board will meet at 6:30 p.m. Thursday, June 23, in the Daniel S. Fowler Board Room, 3120 Lemay Ferry Road.
The year-on-year increase in the budget is almost entirely due to Proposition R, a 49-cent tax-rate increase approved by voters last year to restore some of the budget cuts, buy textbooks and add reading and instructional coaches for struggling students. Aside from Proposition R and increased spending on roofing and capital needs from the April passage of 4-cent Proposition A, the budget increase is 1.8 percent, in line with inflation, Chief Financial Officer Marshall Crutcher told the Finance Committee last week.
"The whole tagline for Prop R was 'Restore,'" board member and committee liaison Kevin Schartner said at the June 14 committee meeting. "A 1.8-percent increase is well within regular cost-of-living-type increases, so the story here, which is very true, is it really did just restore."
This year's deficit was wiped away in a year in which everything swung Mehlville's way, including lower-than-expected costs this winter on fuel prices and utilities, and higher-than-expected state funding, for a total of $4 million in positive variances.
For several years before last year, the district ran on deficit budgets in a planned spend-down that temporarily increased funding for technology and facilities.
That spending was largely cut last year but will be restored for the 2016-2017 school year. Also brought back are student clubs, one of the most-protested cuts last year. One of the many clubs cut across the district was Wohlwend Elementary's Art Club, which started up again after student Samantha Wetteroff, then in fourth grade, raised money through a lemonade stand.
Another change compared to past years is that the district is growing its reserve fund without budget cuts, Crutcher said in a series of budget previews to the board and the Finance Committee this spring.
The state requires districts to maintain at least a 3-percent minimum operating reserve on June 30 of each year, but since property taxes are due at the end of the year, the district typically spends down 17 percent of its reserve by December each year just to operate. If the reserve fell below 17 percent, Mehlville would have to borrow to make payroll.
On June 30 this year, the reserve will stand at 23.4 percent, or $20.6 million. It is projected to hit $22 million June 30, 2017, a higher dollar amount but a lower reserve percentage at 23.3 percent.
Finance Committee member Greg Regan, vice president of data privacy and governance at Scottrade, noted that he appreciates the turnaround the district has made in keeping a reserve fund high enough to make it through not just the year's operating expenses but also any emergencies that may arise.
"You know, that's pretty impressive that we're able to maintain a good cash reserve — it's been something that's been difficult for us for the last few years," Regan said.
But at the June 9 meeting, board member Venki Palamand asked if there were any one-time capital expenses "you can pull the trigger on" to start catching up with an overall list of $55 million in facilities needs, instead of marking money for reserves.
"How does that help us to have balances that are increasing and increasing year after year after year?" Palamand asked.
"I think the plan is to stick with the (strategic) plan," Crutcher said, noting that the district's analysis leading up to Prop R was that it needed an 85-cent tax-rate increase to fund key objectives of the strategic plan.
The district also needs reserves to cushion against bad years or a catastrophic decrease in assessed valuation, when tax dollars would unexpectedly plummet, the CFO said. Spending promised under Prop R accounts for $8.3 million of the $115 million budget, and a 7.5-percent overall spending increase.
Finance Committee members have taken the lead on tracking Prop R spending, and to better visualize Prop R money, Crutcher developed a more expansive budget document this year with charts, graphs and more detailed breakdowns of where the money goes, adding up to more than 50 pages.
"Do we need all that?" board Vice President Jean Pretto asked, and Palamand and board member Jamey Murphy emphatically nodded their heads yes.
A key wild card in Mehlville's funding for next year was whether the State Board of Education would grant the Riverview Gardens School District provisional accreditation. Instead, the state board took no action on Riverview last week and will wait for the release this fall of this year's test scores before making a decision.
Riverview was honored this year by the County Council as the most improved school district in the state last year in test scores, which opened up the possibility that the district could regain provisional accreditation and possibly opt out of paying to bus students to Mehlville and other districts under a state law that allows students to transfer out of unaccredited districts.
Since Riverview chose Mehlville in 2013 as the primary school district it would send students to under the law, the hundreds of students who initially started out from Riverview to Mehlville by lottery dwindled to roughly 80 this year, and Assistant Superintendent Jeff Bresler projects transfers will go down by another 10 students for 2016-2017.
Initially, Mehlville projected no Riverview tuition for next year, since the district's accreditation was still an open question. After the Department of Elementary and Secondary Education recommended before the state board meeting that the accreditation remain the same, Crutcher began factoring in Riverview tuition.
Riverview has never missed a payment to Mehlville in the three years since the transfers began, and the Riverview payments — initially $1.5 million a year — propped up Mehlville's budget in the years leading up to Prop R.
With fewer students this year, payments fell to $645,000, and next year, Mehlville is projecting to receive $480,000 for transfer students. A decision during the school year on Riverview Gardens could mean that Mehlville's students from Riverview would have to switch schools midyear, Superintendent Chris Gaines told the Call.