Mehlville school board to weigh two ballot proposals on July 31
Board's priority is to educate students, not lower tax rate, Diehl says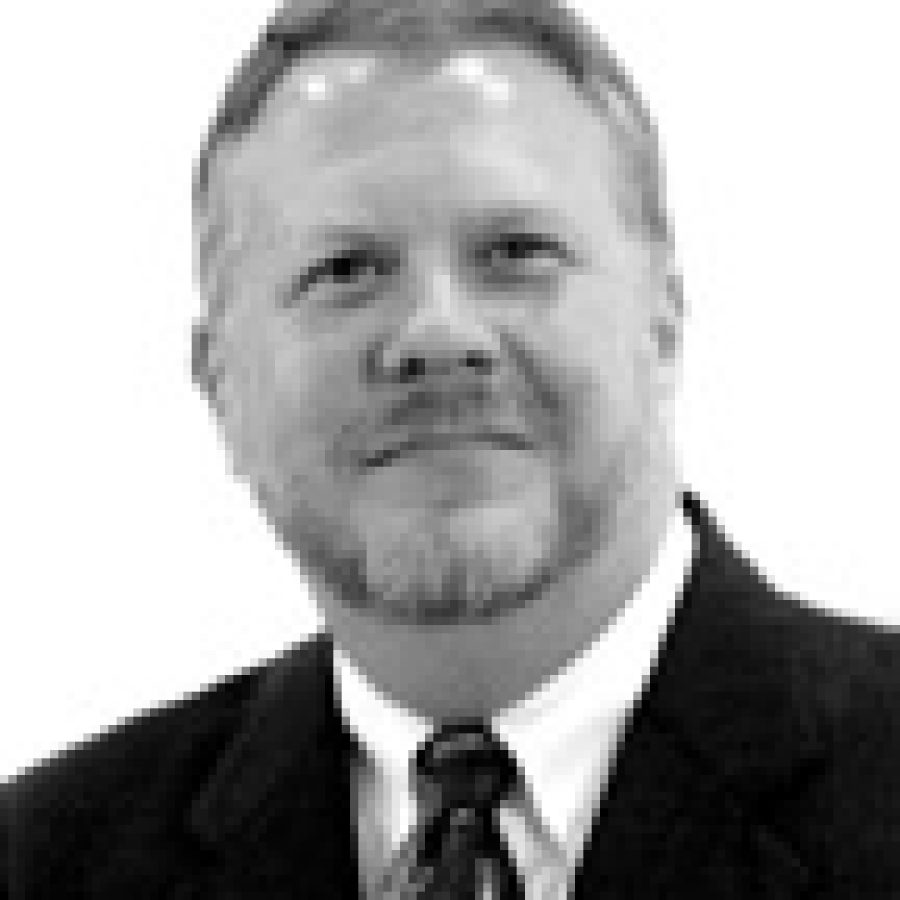 As the Mehlville Board of Education will consider July 31 placing two proposed ballot measures before voters in November, board members emphasized last week that they are more concerned with educating students than keeping the district's tax rate low.
The Board of Education heard at a special June 24 meeting the phases and funding options for proposed district improvements gathered through Charting the Oakville-Mehlville Path to Advance Successful Schools — COMPASS.
To fund those improvements, the COMPASS Facilitating Team has recommended two ballot measures for November.
One proposed ballot measure would transfer 31 cents from the district's debt-service fund to the operating fund. The transfer would generate roughly $5.7 million annually. Mehlville's overall tax rate would not increase, but the transfer would extend the district's bonded indebtedness by 15 years.
A second proposed ballot measure would be a 37-cent tax-rate increase to help fund the long-range plan that incorporates suggestions from those who participated in the community-engagement sessions. The proposed 37-cent tax-rate increase would re-store the district's tax rate to its 2006 level as the district's total tax rate per $100 of assessed valuation would jump to roughly $3.64 from $3.27.
The two ballot measures would be the first of four elections to fund the long-range plan. The school board also would ask voters in November elections in 2010, 2012 and 2014 to maintain the district's operating levy by waiving the district's estimated 8-cent tax-rate rollback in each of those years.
Board President Tom Diehl said while he realizes residents are concerned with the possibility of paying more in taxes, he reminded those present June 24 that the board's first priority is to improve education — not lower the tax rate.
"Our first responsibility is not keeping taxes low," he said. "Our first responsibility is providing the best education we can to our students. And we have to do everything we can to make sure they are getting every educational opportunity and, as managed, that we can realistically provide them.
"I'm not shy about saying we need to support all of the recommendations that are in this report because we have to do more for our kids. If we want our community pride, if we want Oakville and Mehlville to be the kind of place where people want to move to, we have to have all these tools. And it's time for us who are sitting here and all the parents to make that effort and support our kids and do the right thing."
Also, board Vice President Micheal Ocello emphasized that if residents want to see Mehlville continue to improve and be recognized for the state's Distinction in Performance Award, more is needed.
"There's an 800-pound gorilla sitting in the room with us right now because some people are saying: 'Well, OK, what are you guys going to do?'" Ocello said. "'What's this board going to do? What's going to happen to our taxes? Oh my gosh, they're going to go up, right?' I don't know the answer to that because this board hasn't had the opportunity to study it.
"But I do know this. We have stretched this district and we have stretched these people. And to get to be a high-performing district and continue to have Distinction in Performance, something does have to be done. There's 11,000 kids out there that are looking at all of us to do something, to do what's right. At the end of the day, it's going to take all of us to make that decision … At the end of the day, it's really not the people sitting on this side of the table that's going to make the difference. We (the school board) are not the ones who are ultimately going to ensure that Mehlville goes on to be what we all hope it can be. Really and truly, it's the people sitting on that side of the table. It's all of you."
Jim Davidson, whose daughter attends Forder Elementary School, said, "We don't want to be just average. We want to be leaders among St. Louis County and among the region and the country. I think the word recommendation, I don't want to get into semantics, but I think it's a light word for this. I have said at meetings that this should be a mandate. Mandate is strong. I know that. But please take seriously all the suggestions, all the input everybody's taken and put it into this. Everybody should have the welfare and the performance of all our kids, that should be the number-one priority in every decision we make. And I think COMPASS reflects that."
To ensure the district follows through on the COMPASS Facilitating Team's four phases of recommendations, team co-chair Dan Fowler proposed that the team continue to meet on a quarterly basis.
"What this district has a habit of doing, whether it's the CACF (Citizens Advisory Committee for Facilities), long-range planning or now this process, is that we accomplish what we're trying to accomplish short term and then we stop," he said. "We stop planning. Mehlville should never stop planning … I think planning is essential and it's got to be an ongoing process that never stops."
Board member Drew Frauenhoffer said while he first balked at the proposed ballot measures from an economic perspective, he believes the recommendations are vital enough to support.
"I was a little bit uneasy thinking, OK, this is a tough time from an economic perspective for everybody," Frauenhoffer said. "But then I stopped and asked myself a question — is that the only reason why I'm uneasy? Is there anything in this report or recommendations that tells me it's incorrect or that we're moving in the wrong direction? And I honestly have to say no … It seems to make sense in terms of how do we become a high-performing district and help our children stay competitive in this complex world. So the key is while the recommendations might not seem like it's the right time, when will there ever be a right time? Are we going to do what it takes to invest in this? Or maybe I should say are our children worth this kind of investment going forward? … We definitely need to do something and not stagnate."
Superintendent Terry Noble reminded those present that the goal of COMPASS from the start was to make Mehlville a high-performing district.
"The very first meeting, our primary objective was to move the district to a high-performing level," Noble said. "We were trying to find out if you were satisfied with the status quo. And the community has told us that they are not satisfied with the status quo. And I'll be as frank as I can with you.
"My decision to come to this district was to help and work with all of you to build a partnership with the community. My role as superintendent is to move forward with all of you to advance this district to a high level. To come here for any other reason would have been foolish on my part, personally and professionally."