Mehlville school board to eye changes to how it takes public comments Thursday
Period for board comments eliminated by new president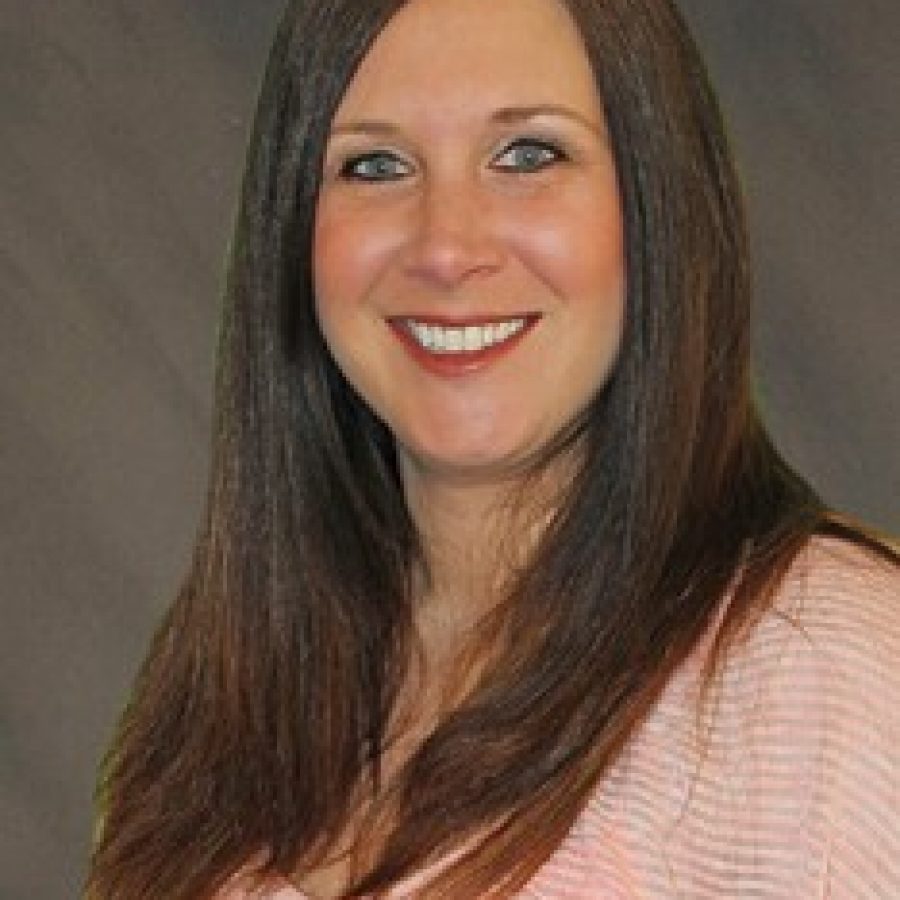 Adding to a series of recent shifts in how Mehlville Board of Education meetings are run, the board is set to weigh changes to how it takes public comments tonight.
At the administration's request, the board will consider changes to its policies on how it takes public comments when it meets at 6:30 p.m. Thursday, June 23, in the Daniel S. Fowler Board Room, 3120 Lemay Ferry Road.
Until two years ago, board meetings in Mehlville regularly lasted four or five hours — up to eight hours with closed sessions, which sometimes lasted past midnight. But interim Superintendent Norm Ridder and former board President Ron Fedorchak implemented a series of changes to make meetings more efficient, and now meetings usually last one to two hours.
Superintendent Chris Gaines believes short, efficient meetings are the hallmark of an effective school board, and he also hopes to make changes to the way meetings are run in collaboration with board President Samantha Stormer, who took over from former board President Venki Palamand in April.
The proposal up for consideration would change policy to accept public comments only from district residents, parents of children in Mehlville schools or current employees. Most school districts' policies are written by the Missouri School Boards' Association, or MSBA, as a membership benefit.
The changes add a clause that complaints or grievances covered in other policies "are not to be discussed during the public comment section." As examples of what would be banned, the policy cites staff grievances, parent complaints and discrimination, harassment and retaliation. That clause was added by the MSBA instead of the district's requested ban on personnel issues because the organization believes some personnel issues, such as district understaffing, are fair game in public comments.
In November, the board also changed the policy, unanimously incorporating into policy Ridder and Fedorchak's addition of the second public-comment section. To speed business up, the then-superintendent and board president designated the first period for comments related to the meeting agenda only and added a second comment period at the end for off-topic remarks.
That change notes the second comment period "shall be for school-related topics that meet policy criteria" and strikes a clause that only agenda items can be discussed.
Board member Larry Felton, now MSBA president, suggested at the time that the board remove non-agenda comments altogether, like other high-performing boards, and hold quarterly listening sessions with the public instead.
The board just approved a meeting calendar that adds four such sessions during the upcoming school year in September, December, March and May.
The sessions are the board's alternative to former Superintendent Eric Knost's town-hall meetings and should help the board connect with residents, Stormer said.
"That way we can actually have conversations," she said.
To move meetings along more efficiently, this summer Stormer removed the board comments section of the meeting, a sometimes-lengthy conclusion to the night that allowed each board member to talk about anything they want. Felton and former board members Lori Trakas and Rich Franz, in particular, often used board member comments to make observations about the district or make off-topic comments — what Stormer calls going "rogue."
When Palamand served as board president last year, he requested that board members stop reading pre-written statements during board member comments, as Trakas regularly did.
"That's the one thing that's gotten away is it's a board meeting, it's not a board conversation," Stormer told the Call. "And there's business that has to be done, and that's why we took out board member comments — because that's when things just started going crazy. We have time to talk throughout an entire meeting."
Like Gaines, Stormer believes the new listening sessions will help the board have more of a back-and-forth conversation with the community.
"Because a community member gets up and stands up and says something during a meeting, and we can't address you right then anyway," she said. "We can address you during board comments, but we're still not having a conversation. You've said what you wanted to ask, I've given you whatever response it is, and it's just done."
At the May 26 meeting, residents used the non-agenda comment period to share their opposition to moving alternative-education program SCOPE — South County Opportunities for the Purpose of Education — to the Mehlville High School campus.
The upcoming Sept. 20 listening session is a good opportunity to explore any community concerns related to SCOPE, board member Kevin Schartner said.
"Anyone can come in and talk about essentially anything that's on your mind," Schartner said. "So that could be a really good opportunity for our community to ask questions and have a little bit of a dialogue, which isn't really afforded in a meeting setting."
If the sessions are successful, Gaines hopes the board will transition to ending the second comment period altogether.
But last fall, some board members thought that ditching the second comment period for listening sessions might mean residents would have to wait too long to share their concerns.
"Without wanting to squelch any opportunities, I think once again we have to refocus our purpose," board member Jean Pretto said. "Our purpose is academic achievement, and a lot of times the comments get in the way of conducting business that's going to help us achieve the best thing for our students. So I think we should separate them, agenda items and comments — most people are like me, they're impetuous and want to be able to say what they want to say, when they want to say it."
Oakville resident Jane Conder agreed with Pretto that the second comment period should stay.
"I don't know how MSBA defines a high performing board, but I would definitely define that as a board that listens to its patrons, especially people who take the time to come here and participate in the meetings," Conder said.
To keep things speedy, Gaines has favored placing many agenda items in the consent agenda that previously would have been standalone agenda items.
As an example from Thursday's meeting, the board is set to consider a $1.1 million food service bid, along with hundreds of thousands of dollars in other food bids, in the consent agenda.
Other districts place key items — including large construction projects — in the consent agenda, but it has never been a regular practice in Mehlville until now.
If an item is under the consent agenda, any board member can request that it be taken out and considered separately.