Mehlville school board decides not to overturn contract for superintendent-search firm
Trakas 'firmly against' using MSBA to find superintendent
The Mehlville Board of Education decided not to overturn its contract for a superintendent-search firm last week, but two board members said the original vote was tainted and pushed for the board to conduct a nationwide search for the district's next leader instead.
Board Secretary Lori Trakas and board member Samantha Stormer said they have little confidence that the Missouri School Boards' Association, or MSBA, will find the superstar superintendent they believe the Mehlville School District deserves.
The two also believe the community has little confidence in the search since board member Larry Felton — who is also the vice president of MSBA — voted for MSBA to conduct the search, which they view as a conflict of interest.
At the Nov. 20 meeting, Felton withdrew the vote he originally cast for MSBA Oct. 23, when the board voted 5-2 to hire MSBA search consultant Brent Underwood, a former south area superintendent at Mehlville, to find their next superintendent. Soon after, the contract was signed and the job posted on MSBA's website, with a closing date of Dec. 12 and a potential hiring target of February.
However, MSBA's efforts on the search so far do not impress Stormer, who said she wanted to hire an actual search firm, not an organization that simply lists the job posting on its website.
MSBA charges for the search based on a percentage of first year's starting salary, which in Mehlville's case would be $15,200 for a $190,000 starting salary — roughly the same fee that Trakas and Stormer's preferred search firm, Chicago-based PROACT, proposed to charge the district for a nationwide search.
"When we took on the task of hiring a search firm, that is exactly what I was looking for … a search firm, not a company that will just post the information and wait for people to apply or use applications they already have," Stormer said. "I think we are limiting our search, and that is a disservice to our district and community. We're looking for our next superintendent, and they may not be here in Missouri. Choosing MSBA is not what our community wants."
Board member Jean Pretto noted, however, that she has heard good feedback from the community on hiring MSBA.
Although Felton withdrew his vote, he said he does not believe his vote was a conflict of interest, and he gained nothing by casting it for MSBA, where he receives no compensation for serving on the board.
"I saw no conflict of interest in my vote then, and I see no conflict of interest now," Felton said. "But I realize that I did not explain my role as an MSBA officer. As a result, some community members believe there is a problem — which means there is a problem … The process needs to be seen as fair and impartial by every person in this community.
"If people see the process as compromised, that cloud could hang over the head of our new superintendent. That simply is not acceptable, and for that reason alone I would like to withdraw my vote for the search firm and recuse myself from any future action in the selection of the search firm."
Although Mehlville Vice President Venki Palamand said that he worried breaking a contract would set the district up to pay more for future contracts as vendors would not see the district's word as bond, Trakas suggested that since MSBA wrote the district's conflict-of-interest policy that asks board members to "avoid a conflict of interest or the appearance thereof," perhaps MSBA could voluntarily release the district from the contract.
Although Stormer and Trakas gave an impassioned plea for hiring a different search firm, each of the pro-MSBA votes except Felton — board members Pretto, Palamand, Katy Eardley and board President Ron Fedorchak — held firm in their decision that MSBA is the best choice for a regional search, with ties to other state school-board organizations in case the board wants to look at nationwide candidates.
While the other board members have been vocal with their opinions throughout the discussions on a search firm, Eardley has voted for MSBA but did not say anything last week, during the board's initial discussion on the search firm at the Oct. 18 retreat, at the meeting Nov. 6 when Trakas and Stormer first requested the board overturn MSBA's contract or at the Oct. 23 meeting where the board hired MSBA.
When Fedorchak tried to bring each board member into the Oct. 23 discussion, Eardley declined and said, "I know how my microphone works."
In a statement last week, Fedorchak said that if board members agree or disagree with a decision of the board, they need to express it in open session at the time of the decision and then move on with what the board decides.
While Trakas said Felton had violated the board's conflict-of-interest policy, Fedorchak said that she had violated a board policy, also written by MSBA, which says that once a board decision is made, all members must support it. Stormer had not violated the policy because she had only seconded Trakas's motion to overturn the contract, he added.
"We're going to play war on who's violating policies?" Trakas said. "I'm representing the people of this community, and I will stand on that and have the courage to speak the truth, or this community is going to fall."
Although Stormer said she did not like the idea of terminating an already-signed contract, she felt it would be in the best interest of the district and students and asked the other board members to vote to hire a new firm that makes more of an effort to find a superintendent.
"I'm sure if we had PROACT in here, they wouldn't have been in a hurry to run out for a hockey game," she added.
After Underwood finished presenting to the board about potentially hiring him as their superintendent-search consultant Oct. 23, he left the meeting before the vote and said on his way out, "I'll be watching the Blues. It's good to be retired."
Underwood retired as superintendent from the Webster Groves School District in 2009, a position he took when he left Mehlville in 2001 after five years as an assistant superintendent.
Trakas said she is "firmly against" hiring MSBA and will hold it to a high standard in finding superintendent candidates, but so far she is not impressed with the organization's effort on the Mehlville search.
She and Stormer were worried the group would only bring them the same candidates they had for the Fox School District, where Underwood just finished a superintendent search.
The Fox Board of Education hired Rockwood Assistant Superintendent James Wipke for that position last week.
In the end, the Mehlville board voted against rescinding MSBA's contract 4-2-1, with Stormer and Trakas voting to void the contract and Felton abstaining.
About the Writer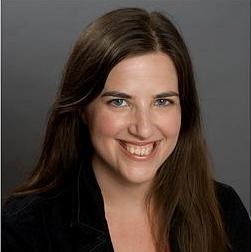 Gloria Lloyd, News Editor
Gloria is the editor of The Call. If you have any thoughts or suggestions for coverage, email her at glorialloyd@callnewspapers.com.