Mehlville school board approves new contract for incoming superintendent
Trakas casts dissenting vote; Murphy abstains on contract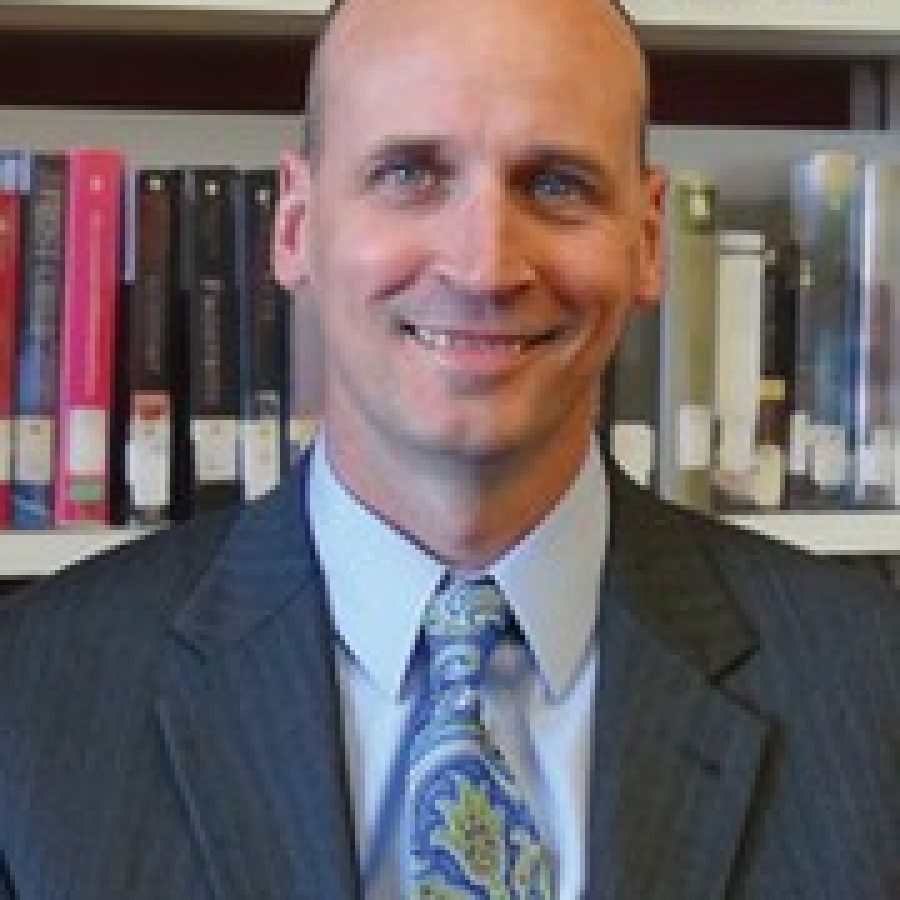 For the second time, the Mehlville Board of Education approved a new contract for the district's incoming superintendent last week, but some board members said the salary is too high for them to support either pact.
When current Wright City Superintendent Chris Gaines takes the helm in Mehlville July 1, his $205,500 salary will make him the first superintendent in district history to earn more than $200,000. The board approved his new three-year contract 5-1-1, with board member Lori Trakas opposed. Board member Jamey Murphy, who wasn't on the board for the first vote, abstained.
Trakas was the sole vote against Gaines' first contract.
During that Feb. 19 vote, board Vice President Larry Felton made a motion to pay Gaines $185,000, but that was a base salary. The contract also included a $12,000 annual stipend for living in the district and, board members believed, up to $12,000 in family health insurance benefits for total compensation of $209,000.
Board President Venki Palamand said that he negotiated the newer, "more transparent" contract at a lower cost than the previous contract since the average total compensation for each of the three years will total $207,000, compared to the average $215,000 total compensation Gaines could have seen from the previous contract if the board granted him performance-based 3-percent raises each year.
The board had to vote on the contract again since the first contract did not clearly state the health-insurance benefits. Palamand re-negotiated the contract, removing the health-insurance benefit and living stipend, although Gaines is still required to live in Mehlville. Interim Superintendent Norm Ridder makes $195,000, and former Superintendent Eric Knost made $190,592 before leaving for Rockwood.
Mehlville is the largest employer in south county, a $107 million organization with 1,300 employees and 11,000 students, and a second-rate leader could damage the district for years, Palamand noted, adding that smaller neighboring districts pay their superintendents much more.
"Mehlville's had some bad superintendents in the past, and in some respects we do still pay a price for some of the decisions that were made 10, 12 years ago. So in order to attract as good a talent as we can, we have to pay a reasonable salary," Palamand said. "In the grand scheme of things, we're getting a highly qualified superintendent to lead this district hopefully not just for the next three years, but for six, nine years — and if we get that level of stability, this will be a decision that we look back on positively."
Murphy and fellow new board member Lisa Dorsey defeated former board President Ron Fedorchak in last month's election. Murphy's sister, former board member Katy Eardley, helped hire Gaines but stepped down without running again.
Murphy blamed Fedorchak for negotiating the first contract and said the board only authorized paying the superintendent up to $200,000.
"I don't blame Dr. Gaines — it's not anything with him, but I think we set (parameters) to live within $200,000," Murphy said. "And because of the contract which is no fault of our current board president — it's the fault of the previous one, who took it upon himself to go beyond that number — we are now above the $200,000 mark.
"So I would abstain from the vote because I don't think I can support anything that isn't within that $200,000 threshold. But if I vote against it, essentially I'm voting for the first contract. It's about the contract, it's not about my faith in our next superintendent."
Fedorchak, a technical sales agent, told the Call that the board sent him to Gaines with one mission: To convince Gaines, who was happy in Wright City, to come to Mehlville on a 4-3 vote, which other superintendents might have declined. In that original vote to hire Gaines, board members agreed to only vote for their top choice among three finalists, and Fedorchak, Palamand and Trakas dissented.
"That's what you do in sales, you get to a yes," Fedorchak said. "Probably the only thing that had my specific touch to it was the residency stipend. I didn't think it was necessary to just give more money because he asked for it without getting something in return. My basic philosophy in negotiation is you should get something in return for giving something. We had discussed before the superintendent search that we were pretty much capped at $200,000 in terms of salary, and I came in under that."
The $209,000 total compensation was $32,000 more than Gaines would have made next year by remaining in Wright City, where his total compensation would have been $177,000 for running a district 13 percent the size of Mehlville.
In the end, the board approved the contract, Fedorchak noted.
"My mission was to get him to say yes to Mehlville, and I brought that to the board and then the full will of the board was in favor of the contract," he said. "I'm not there, so they can say what they want, but they all voted to approve it and it wasn't based on me pushing, it was based on their discussion with (district attorney) Charles (Elbert). They saw the contract, and they had a chance to review it."
The original contract was "bungled," said board member Jean Pretto, who apologized for it, but said Gaines is worth it.
"Dr. Gaines has all the qualities that we feel our district requires at this particular place and time, and they don't come cheap, people," she said. "You get what you pay for, and isn't it time we stop trying to put the smoke detectors in our house after the house is on fire? We do that repeatedly. We try to cheap by and then that's what we end up with, cheap … He will be picking up 10 times the student body that he's used to dealing with and his salary will end up being $20,000 more for 10 times the work."
While other board members have said that they found everything Mehlville needs when they hired Gaines, including financial and academic expertise, Trakas disagreed. Last week, she repeated that she does not believe Gaines has what it takes to increase student achievement or lead a district the size of Mehlville, but that her vote had "nothing to do with Dr. Gaines, but for me personally I treat this vote the same as the first vote … Again, I don't begrudge Dr. Gaines because I think he negotiated a heck of a deal."
Residents have protested superintendent salaries since at least two decades ago, when former Superintendent Bob Rogers became the first superintendent to make more than $100,000. During the superintendent search, some students and residents suggested paying more because they believed Knost left for a higher salary at Rockwood.
The Rockwood job offered Knost a $45,000 raise at a district twice the size of Mehlville, but he told the Call that he was always satisfied with his Mehlville salary and that the prospect of a new challenge helped lure him to Rockwood.