Mehlville school board adopts $107 million budget for 2015-2016
Trakas casts dissenting vote against budget for upcoming fiscal year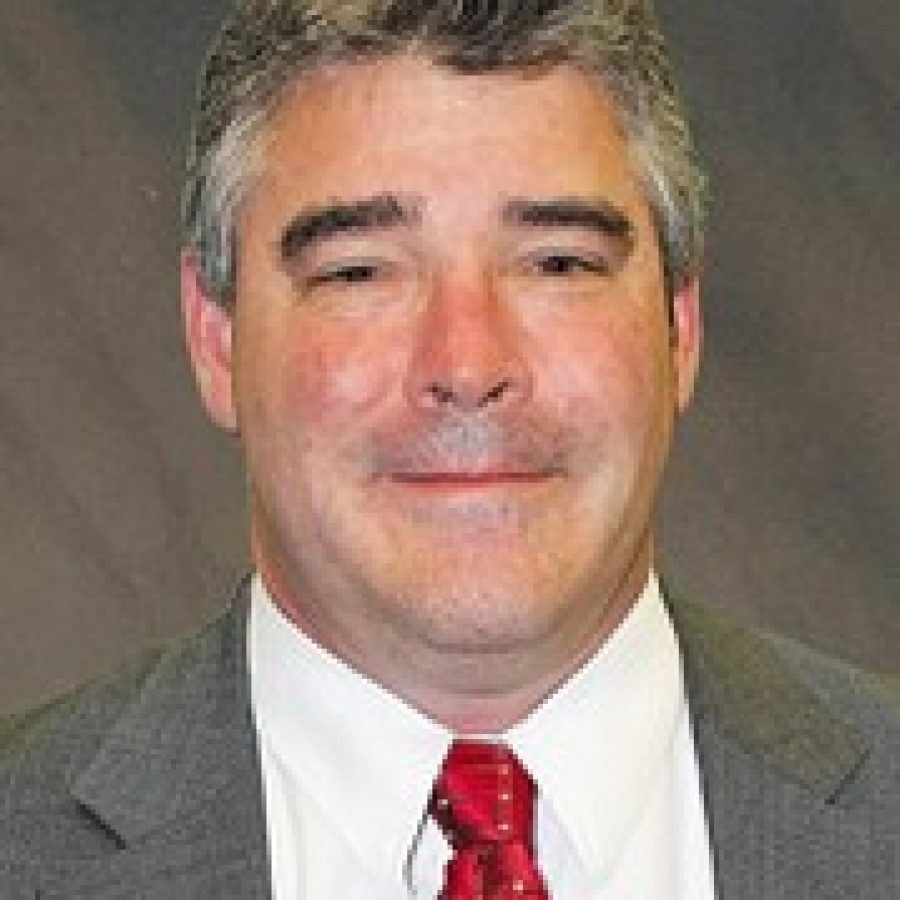 Last year's projections of $5 million and $8 million budget deficits were unexpected to some, but this year, there were no surprises when the Mehlville Board of Education approved the district's 2015-2016 budget.
District officials planned the $107 million budget for months, and with $5 million in budget cuts, new fees and capital deferrals already approved in April and no raises that would typically be dependent on salary negotiations, most board members had no questions when they considered the proposed budget.
The board voted May 21 to approve the budget 6-1, with member Lori Trakas opposed. With the budget cuts, the budget is down from this year's $110 million budget, but it still carries a $1.3 million overall deficit and a $2.6 million operational deficit.
Trakas has said she will not vote for any deficit spending, but during the budget discussion she said she might vote for the budget if she sensed there could be enough positive budget adjustments to move the $1.3 million overall deficit into the black next year.
Many key factors governing the budget are not yet known, including state funding, final assessed valuation for the district and how many students can be expected to return from Riverview Gardens.
"I don't usually like to vote for anything deficit, but $1.3 million is much different than $8 million," Trakas said.
Last year when board members approved the budget, they were taken by surprise by the projected 2014-2015 budget deficit of $5 million, followed by a projected 2015-2016 deficit of $8 million.
With higher revenues than expected from sales taxes this year, however, Chief Financial Officer Marshall Crutcher revised the current deficit down to $4.3 million and next year's deficit down to $6.6 million, before budget cuts.
As part of the $5 million in cuts, the budget slashes 23.5 teaching positions, so most retiring teachers will not be replaced.
The district had previously declined to renew the contracts of all first-year teachers, but voted that night in closed session to renew all but a few. Beyond the retirements, roughly 40 other teachers have left or found jobs in other districts, including some first-year teachers, so this summer the district will be hiring more teachers than it cut.
Overall salary expenses for next year will go down $2 million, primarily because of the staffing cuts, Crutcher noted.
Among the new fees included in the budget are a $218 busing fee for children who live a mile or less from their schools.
The fee was devised as an alternative to cutting all bus transportation within three miles of schools, which would have cut most elementary transportation entirely.
The $218 figure is the same amount of money that Mehlville receives from the state to bus each student who lives more than a mile from school.
The district does not receive any state money for busing the 1,084 students who live a mile or closer.
A third of those children receive free or reduced lunches and will be exempt from the fee, Crutcher said.
For families with multiple children who ride the bus, the district released new payment tiers this week so that each additional child will cost less.
The first child to ride the bus will cost $218, the second child will cost $109, the third child will cost $75 and a fourth child can ride at no charge, as can five or more children.
The school board unanimously approved refinancing $9.8 million in certificates of participation, or COPs, reducing interest on the bond-like certificates from 4.75 percent to 1.13 percent, which will save taxpayers an estimated $413,736 in interest payments through 2019. The underwriter for the refinancing is L.J. Hart & Co.
The latest refinancing is the final of five approved in the last two years that have combined to save the district $2.2 million in interest. The savings make up for the shortfall of money in the district's COP fund due to the decline in assessed valuation in Mehlville over the last six years.
The district carries $58 million in COP debt, some of it from 2000's Proposition P, which built three new schools. The debt is scheduled to be paid off by 2021, with the exception of one COPs series that will be paid off in 2029, Crutcher said.
In Crutcher's annual budget message, he emphasized that the district historically has not budgeted enough money for capital needs, including maintenance of existing facilities, which means that building needs are piling up with no money to pay for them.
Officials have catalogued the district's capital needs this year and found $35 million in facility needs, but typically the district spends roughly $1 million on facilities maintenance each year.
Along with $4 million in budget cuts and new fees for next year, the board deferred $1.3 million in capital needs, including routine annual maintenance, to keep some money in reserve for emergency expenses.
Although those capital expenses make up the next year of the district's five-year facilities plan, they will be delayed to the 2016-2017 school year, when routine capital needs will increase to $3.3 million, a $2.4 million increase over the $900,000 in the fund this coming year.
"We're building that $900,000 (into the fund), but it's important to know that if we spent the money on the items that we need to be spending it on, we would be in the negative," Crutcher said. "Our capital needs are outpacing the capital funding."
Last year, the board agreed to buy five new buses each year to begin to replace its aging fleet, but that is one of the purchases delayed this year, so next year the district will have to buy 10 buses to make up for it, Crutcher said.
Delaying annual replacement of buses will also cost the district more money long-term because it will have to pay higher repair costs to maintain the older buses it is keeping around, the CFO noted.
"Our needs are greater than our funds, so we didn't really have a choice, we have to be deferring this right now because we'd be in a deficit if we didn't — but it's just important to understand that we are falling behind on basic projects," he said. "To operate the school, you have to fix some of these maintenance items."
At current projections, the district faces a $2 million capital deficit in 2019 — part of a greater $14.7 million overall budget deficit Crutcher projected in the five-year forecast.