Mehlville officials talk strategic plan, district finances with state legislators
Recommended budget cuts will be unveiled Wednesday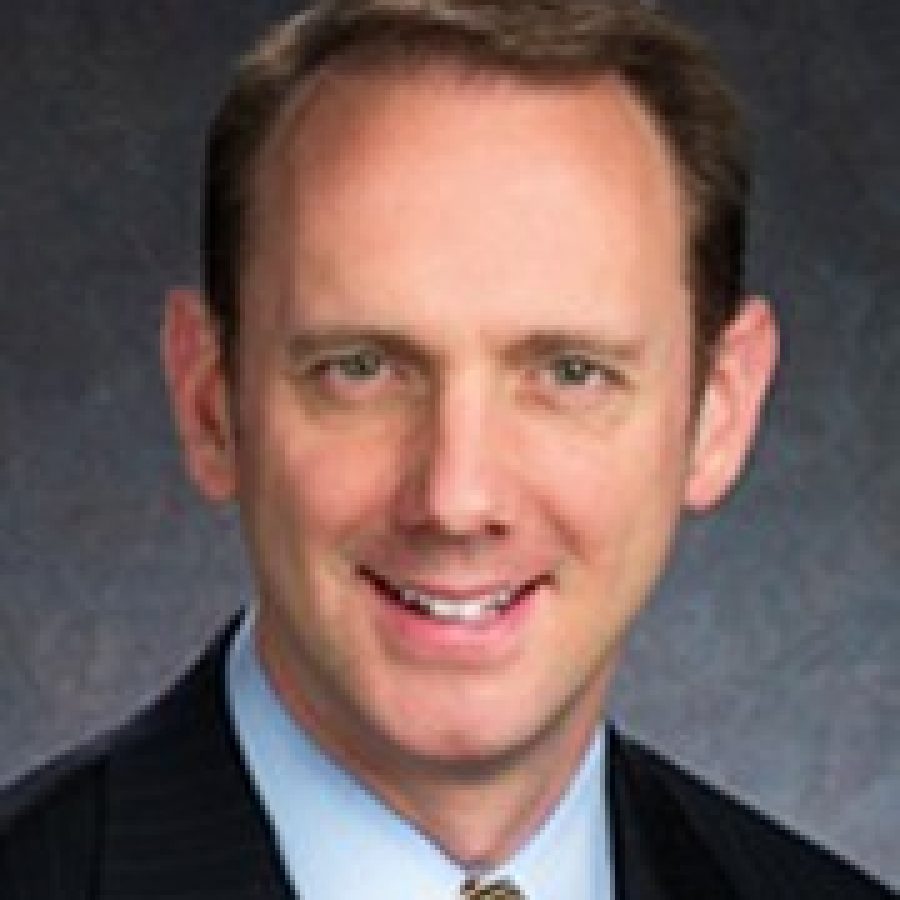 State elected officials attending the Mehlville School District's recent legislative breakfast were looking for the district's feedback on issues like transfers from unaccredited districts, but they also learned about the district's new strategic plan and financial crisis.
Mehlville's long-term strategic plan officially kicks off when the Board of Education meets at 7 p.m. Wednesday, March 11, in the Mehlville High School Library, 3200 Lemay Ferry Road.
At the same meeting, the community will receive its first look at $4 million in budget cuts administrators are recommending for next year to address a projected $8 million deficit. Superintendent Norm Ridder kept the goals of the strategic plan in mind while recommending cuts, but the cuts will delay implementation of some key aspects of the $41,000 strategic plan, which the board unanimously approved 7-0 at its Feb. 19 meeting.
Most of the Mehlville board attended the legislative breakfast, with only Samantha Stormer and Katy Eardley absent. Sen. Scott Sifton, D-Affton, and Rep. Cloria Brown, R-Lemay, attended, along with representatives of U.S. Sen. Roy Blunt, R-Mo., U.S. Sen. Claire McCaskill, D-Mo., U.S. Rep. Ann Wagner, R-Ballwin, and Sen. Eric Schmitt, R-Glendale.
Ridder walked the elected officials and representatives through Mehlville's strategic plan, along with the data the district collected comparing the district to the Lindbergh, Fox, Affton, Bayless, Hancock and Wentzville districts.
The comparison shows taxes are low in Mehlville, which can also be seen in a countywide analysis. Of the surrounding districts, Mehlville has the second-highest assessed value per student, trailing only Lindbergh, but Mehlville also has the second-lowest cost per student in the county, above only Bayless — which does not provide bus transportation to students.
The data indicates areas where Mehlville can improve, like test scores, but also highlights areas where Mehlville clearly stands out. For example, it has the highest number of Advanced Placement classes of any school district in the state and the highest percentage of students going on to higher education in the region.
With Sifton and Brown listening, board members took the opportunity to urge them to fully fund the state foundation formula. Underfunding education for the sake of other state expenses is a shortsighted mistake in the long run, said board Vice President Venki Palamand.
Some of the current state funding projections for next year could cost Mehlville $900,000 in annual state funding, which would be disastrous for Mehlville any year, but especially now during the district's current budget crunch, Ridder told legislators.
"The real issue is Mehlville puts more money in state coffers than we get back," Ridder said. "So this really hurts."
Before Sifton was elected to the Legislature, he served a dozen years on the Affton Board of Education. While on the school board, he said, he once served on an organization representing nine area school districts.
"Mehlville is by far the most fiscally conservatively managed," Sifton said. "This district is about as tightly financially managed as any in town, and that is something I hope your taxpayers understand."
"I think we're even below Catholic schools," Ridder said. "I can prove that, that we're cheaper than Catholic schools."
When Palamand noted that the district is below the state average in cost per student, Sifton added, "And your cost of living and expenses are not below state average."
Statewide, Mehlville has one of the highest refugee populations of any school district, mostly from Bosnia. Since refugees are a national issue, some of the federal representatives at the breakfast are interested in meeting with Mehlville Executive Director of Student Services Jeff Bresler to learn more about the needs of those students and make a presentation to the Bosnian Chamber of Commerce.
On behalf of his counterparts in the Legislature, Sifton thanked Mehlville for the warm welcome it gave its transfer students from Riverview Gardens. Mehlville's Riverview students have dropped from a peak of 216 last year to 116 this year.
"I cannot tell you how important the Mehlville community's reaction to the transfers coming in from Riverview was," Sifton said. "You saw what happened at Francis Howell … but the fact that this community reacted in the way it did and responded in the way it did and messaged around it as it did is terribly important because it has given your legislative delegation credibility that our community wants to be part of the solution. And that's not something, unfortunately, that everybody can say."
Riverview may regain provisional accreditation after this year or run out of money in its reserve fund. In either case, it will most likely no longer pay to transfer students to Mehlville.
School officials asked Sifton and Brown to ensure that any changes to the transfer law from the Legislature include a provision that current transfer students can stay at their new schools until they graduate, with state funding going to their new school rather than their home district.
Another impending crisis on the transfer front could come from St. Louis Public Schools, which is provisionally accredited but widely expected to go unaccredited after this year.
If St. Louis schools go unaccredited, city residents would be able to transfer to any county school district, just as Riverview and Normandy students do now, which Sifton believes could lead to overcrowding in many of the districts he represents.
"Every last one of those students could say, 'Bayless, you're cute, you have 1,500 students, here's 40,000 more,' even if they don't get to Mehlville, even if they don't go down Gravois the two extra miles to Lindbergh," Sifton noted. "So as the representative of those school districts, as the representative of Mehlville in the Missouri Senate, my job No. 1 — frankly, my only job, my job above all others — is to get something in the statute that allows receiving districts to control their class sizes and enrollment levels."
Ridder was a finalist for state education commissioner before the Missouri Board of Education appointed Margie Vandeven last December. He recommended that legislators conduct more research to find out why Normandy and Riverview students are actually transferring out and why so many are staying, or they will never get to the root of the educational problems in those districts. In contrast, students did not rush to transfer out of Kansas City schools when that district lost full accreditation this year, Ridder noted.