Mehlville officials outline how tax-hike funds would be used
If tax-rate increase approved, free buses would be restored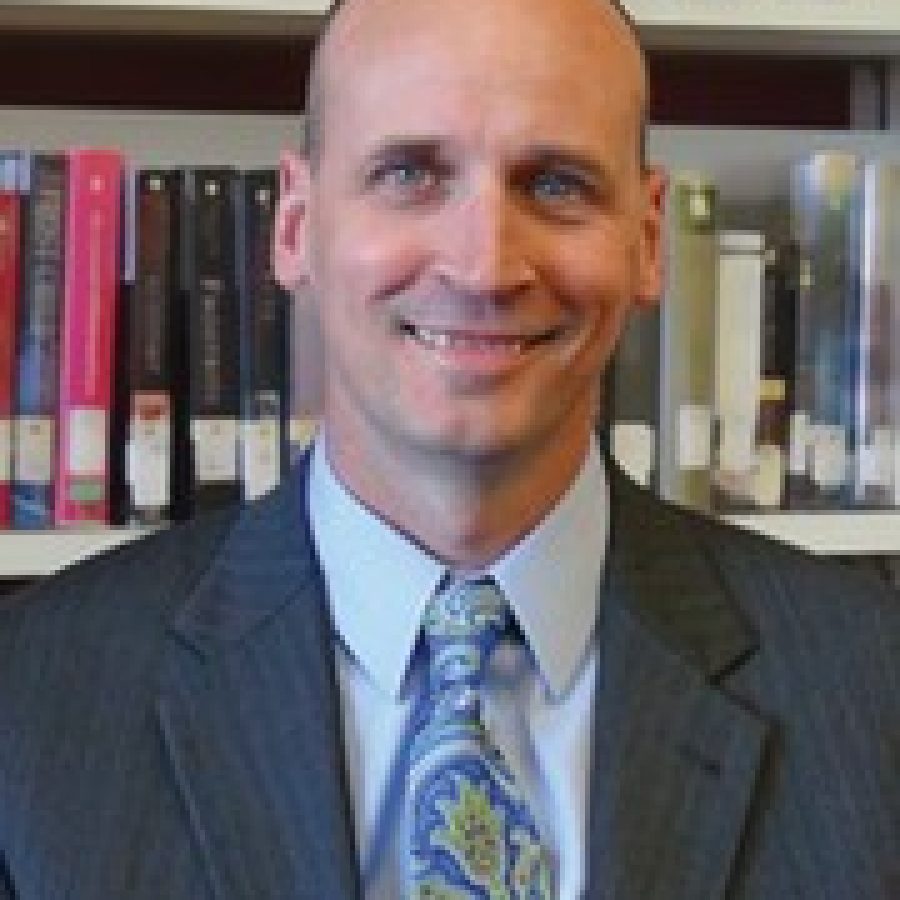 If Mehlville voters approve a tax-rate increase this November, the new revenue would advance the school district's strategic plan and bring back student clubs and free buses, which were slashed in this year's budget cuts.
No vote is expected from the Board of Education when it meets today — Aug. 6 — but it will discuss a potential ballot measure at 7 p.m. in the Mehlville High School Library, 3200 Lemay Ferry Road.
Mehlville faces a $2.5 million operational deficit this year and a recommendation from the district's citizen-led Finance Committee to present a balanced budget next year no matter what.
Without a tax-rate increase, more budget cuts will be needed next year in addition to the current $4 million in cuts, which were aimed as much as possible away from the classroom but still cut 23.5 teaching positions and all district-paid tutoring.
"We want to fund the vision, and if we don't fund the vision we've got to cut more of the existing stuff in order to balance the budget," Superintendent Chris Gaines told the Call. "The Finance Committee's recommendation was that we get to that level of a balanced budget, and that's where we want to be. We don't want to be continually draining resources and taking away things that help kids learn each and every day."
An initial survey in May indicated that a majority of frequent voters could support at least a 40-cent tax-rate increase, and Gaines and school board members have said they will wait to decide what to place on the ballot until after they receive the results of a second survey conducted next week.
But tonight Gaines and his Central Office Cabinet will present board members an outline of how they would spend the $8.3 million that would be brought in from a 50-cent tax-rate increase, along with five-year projections to show the future financial impact.
District officials are debating whether to be more or less specific with how to spend the money. Gaines believes being too specific could tie the administration's hands to initiatives that are ineffective or no longer working. But some board members join President Venki Palamand in advocating that the district be specific where funds will go in a "Contract with Mehlville."
Former Superintendent Norm Ridder got a good reception from teacher, student, parent and resident focus groups for his own plan on how to spend $8.3 million, which had a stricter academic focus and did not restore some of the key budget cuts as preferred by board members, including $200,000 for club stipends and $160,000 for free busing.
As part of budget cuts, families who live within a mile of their school are paying a $218 fee for one child and a sliding scale for each additional child who rides the bus.
Of eliminating the bus fee, Gaines said, "That was a priority internally for cabinet. It's something that we wanted to restore from a student safety standpoint, from an equity standpoint, who's getting hit by that and from a student impact. It's not necessarily something that's been equitable, as well as the challenge it's been for us operationally in terms of identifying the homes that were impacted, notifying those folks and collecting those funds."
Of the 1,400 letters sent out requesting a bus fee, only 10 percent of parents had paid the fee at the Call's press time. Parents of children who are on free and reduced lunch will not have to pay.
Gaines told the Call the district balanced two competing goals on where the money could go: Restoring some of the budget cuts they feel are most crucial to students and accomplishing some of the key goals set out in the district's strategic plan.
Of the new funds, the majority — $4.5 million — would go to the strategic plan.
Of the rest, $1.75 million would fund capital needs and $1 million would go toward buying school buses the first year, a number that would drop to $600,000 for future years.
The annual cost to fund the entire strategic plan is estimated at $14 million, Gaines said, including 46 additional teaching positions. But the 85-cent tax-rate increase required to fully fund that initiative is unlikely to be accepted by voters, so Central Office outlined only the top priorities, he noted — of which there are many.
"We are starved for resources: Classroom resources, human resources, technology resources and really starved as well for staff development," Gaines said.
Like Ridder's plan, Gaines' plan also adds 16 new teachers, including 11 reading interventionists and five English language learner, or ELL, coaches. Mehlville has an increasing number of non-English native speakers attending school, with more than 50 languages spoken by students.
Although Ridder's plan added $100,000 for the Parents as Teachers early childhood program to restore funding lost in the district's $4.6 million in unrestored budget cuts from 2011, Gaines said his cabinet wanted to focus on Mehlville's more pressing K-12 needs.
In his first month in Mehlville, principals have repeatedly told Gaines that students were on waiting lists for reading help last year, when the district still had 6.5 reading coaches. Five of those positions were slashed in budget cuts.
"That was just a shock to me," Gaines said. "We think it's a pretty high priority to get those kids help, moreso than a 1- or 2-year-old. We need to make sure we're serving the kids we have in our buildings right now at a high level."
With the new coaches, Mehlville would still have only one per 1,000 students, he noted.
Other priorities are $1.2 million for curriculum revision, including textbooks, $1 million for professional development for teachers, $550,000 to restore the fourth year of the 1:1 laptop initiative and buy new computers, $50,000 to restore school supply budgets, $100,000 to implement continuous classroom improvement across the district and $50,000 for surveys related to the strategic plan. The $1 million in professional development will make better teachers, Gaines said.
"It's investing in our people so that they become better at their craft, helping really good teachers become even better teachers and just increasing everybody's instructional prowess," he said. "We want to invest in people to make them better."
Mehlville typically spends around $1 million in facilities maintenance each year, less than 1 percent of the $108 million overall budget.
As part of the run-up this month to a vote on a tax-rate increase, Gaines also released his estimate of the district's overall needs for facilities maintenance over the next decade, including $55 million in top-priority capital needs identified by Facilities Director Steve Habeck. The list includes $38 million in HVAC needs, with $17 to $19 million of immediate HVAC needs, and $10 million in roofing needs.
The list only covers maintenance and no new buildings or facilities, Gaines noted.
"We know $55 million is a big number, but it doesn't hit everything that needs to be done," he said.