Mehlville needs money, majority of board says; Trakas, critics disagree
School board needs to think outside the box, Trakas says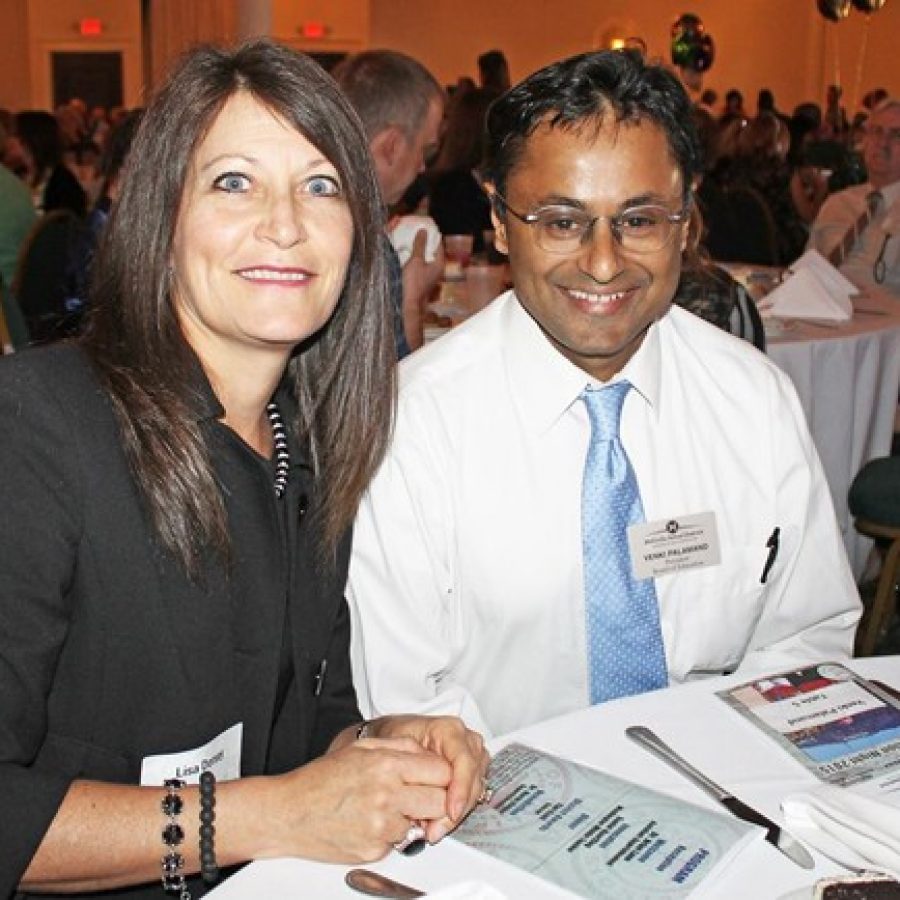 The majority of Mehlville Board of Education members said last week that they believe the district needs more money to operate, but one board member agreed with district critics that the district can get by with less.
With both the majority of the board and the majority of frequent voters supporting at least a 40-cent tax-rate increase for the district, the board is scheduled to consider a ballot measure for November when it meets Monday, Aug. 17, after receiving the results of a second survey taken last week.
With a budget of $108 million, the district has a $1.6 million overall deficit and a $2.5 million operating deficit despite $4 million in budget cuts, with deficits set to snowball in future years without additional revenue or budget cuts.
At the Aug. 6 meeting, Superintendent Chris Gaines outlined how the district would spend $8.3 million from a 50-cent tax-rate increase.
Under Gaines' plan, the district would restore some budget cuts, including free busing and student clubs, and pursue the strategic plan by using $1.2 million to hire 16 instructional coaches.
The plan also calls for using $1.75 million for facilities, $1.2 million for curriculum, including textbooks, $1 million for buses, $550,000 to restore the 1:1 laptop technology program and buy new computers, $50,000 to restore school supply budgets, $100,000 for continuous classroom improvement across the district and $50,000 for strategic-plan surveys.
Board member Lori Trakas is resistant to a tax-rate increase and said the board makes the same bad decisions "decade after decade after decade." Elected in 2013, she is the third longest-serving member, with most of the board elected last year or this year.
Trakas proposed that the board consider an alternative suggested by Oakville resident Jane Conder: A temporary levy to retire the district's $9 million annual capital debt would free money for operations in three years. But other board members see the need as more immediate.
"You would have struggling learners three years further into their struggling," board Secretary Samantha Stormer said.
Board members objected when Trakas said struggling readers likely have Individualized Education Programs, or IEPs, so they could be helped by the Special School District.
"Dyslexia is not an IEP," said board member Lisa Dorsey, who is the vice president for undergraduate education at St. Louis University.
The solution could come from technology or creativity, Trakas noted.
"Hey guys, you have to be willing to think outside the box," she told the other board members. "… Why are we not talking more about how to bring technology in for some of these kids? There's lots of new (software tutoring) programs out there that could be helpful."
"Who's going to fund them? How would that be funded?" Dorsey asked.
"We have a $100 million budget," said Trakas. "I think that with some hard choices, I know it can be done."
When Stormer asked where else to cut since the district already cut any new technology, Trakas suggested Bring Your Own Device, or BYOD.
Former Superintendent Norm Ridder told the Call that Central Office is investigating BYOD, but his preliminary impressions were that it was not much of a savings because of the need for extra professional development to train teachers how to use various devices.
Asked by board member Jean Pretto if the levy outline is detailed enough for him, board member Jamey Murphy replied, "It's a little better. I've got to digest it more this week and send in more questions."
Any money left over would go to reading coaches, Gaines said.
"With any leeway that we have in there, I would put people in front of struggling learners," he said. "Maybe curriculum materials come in a little lower, maybe they come in a little higher, maybe technology ends up being a little lower — we're just kind of ballparking on some stuff there, but those are the best estimates that we can give today."
Financial data clearly shows why Mehlville is asking for a tax-rate increase, Dorsey said, but she believes how it will be carried out is far more important than staying "haunted by old ghosts" and rehashing decisions made more than a decade ago by a different board.
"The district may be left to die on the vine, and that would be an absolute shame for dedicated teachers and students, alumni and local businesses," she said. "So it's essential that if a levy goes on the ballot and passes, we get the 'how' right."
By "raising the bar" and passing a levy, property values will likely increase, Dorsey added.
"Unfortunately, I've had to watch homes in my area go up for sale so the families can move out to send their kids to better schools, and either not sell or sell far under the worth of the home … because families are not wanting to move into the district because of our schools," the Concord resident said. "I'm also very concerned about how the value of our property has seemingly plummeted over the past year."
Opponents of a tax-rate increase outnumbered supporters last week and called a November measure a waste of money since the issue could go on the April ballot for a lower cost.
Oakville resident Jim Murphy — father of Jamey Murphy and former board member Katy Eardley — criticized Stormer for defending her vote last year to deficit spend $2.5 million to grant 3.5-percent teacher raises. Only Palamand and Trakas dissented on that 5-2 vote, with Eardley also in favor.
"Giving (raises) to teachers when you have no way to fund them is malpractice," Jim Murphy said. "And being proud of that is ridiculous."
Referencing Pretto's comparison of the situation to "arguing over the bar bill on the Titanic," Murphy suggested the board go to Alcoholics Anonymous for its poor management skills and said Trakas' recent comparison of Mehlville to Greece is not justified.
"Lori — Greece? Come on," Jim Murphy said. "The way this school district is being portrayed right now is a disgrace. We need to be talking about what we achieve in this district, not about what we cheaply do."
Trakas later compared Mehlville to Greece again, noting the board's resistance to Conder's idea.
"Just like Greece is not willing to do anything different to get themselves out of their current situation, it doesn't seem like we're willing to do anything, either," she said.
Palamand ended the meeting by defending public education as a "benefit to all society," like how he pays taxes for air traffic controllers even though he doesn't fly often.
"I don't have kids in the Mehlville School District, but I benefit from a solid, stable school district where people want to live," he said. "… It's the same educational system that helped us to put a man on the moon, develop the integrated circuit, have the computers that people are holding in their hands today. That was partially funded by public education, whether people today see it or not."