The 2021 winner of the Mehlville School District's bus driver of the year award went to a very proud alum of the school district who enjoys entertaining new generations of students on his daily bus route.
Kevin Hughes was named Transportation Classified Employee of the Year by Mehlville in May.
Hughes, an alum of Mehlville High School, has worked as a bus driver for the district for the past four years.
"Kevin is a very good bus driver. He's very good with the students, he's very good with the parents. He gets along with the rest of the staff here, and he just does a really good job overall," said Director of Transportation Dan Gilman.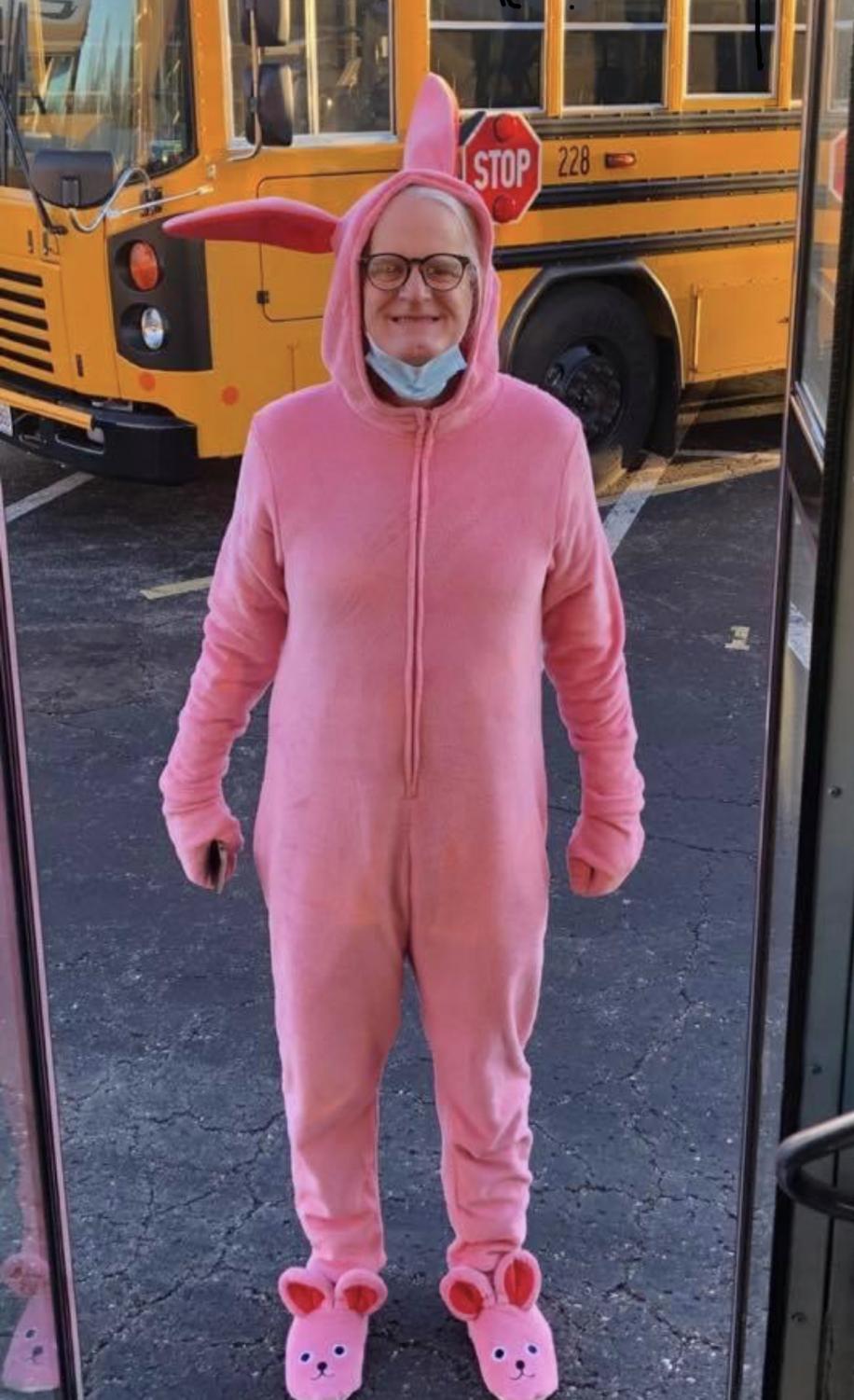 Part of Hughes' schtick as a driver includes dressing up in funny costumes for his students, like dressing up as a hula girl or a leprechaun on St. Patrick's Day.
"I like interacting with the kiddos, interacting with my fellow employees and just having fun and making the workplace a fun environment," said Hughes to The Call. "I went to school here, so it's like coming home. … I'm truly honored."
Before working as a bus driver for the district, Hughes owned and operated a St. Louis Post-Dispatch paper route — work that was done alone. Since being hired by Mehlville, Hughes has enjoyed being around people again.
"I try to make the workplace fun and make people laugh. I've done that since I was a child," said Hughes.
Hughes' mother Kathleen Hudson told The Call that it was fulfilling to see her oldest son get kids so excited about going to school —  especially since school had never been "his thing" growing up.
"School wasn't his thing. … It was really a struggle," said Hudson. "I'm just so proud of Kevin. … He really likes to be the clown, so he found a perfect way to use that skill and make the kids feel like they want to come to school."
Hughes first began dressing up three
years ago and has been expanding on it ever since. He usually dresses up a handful of times a year and takes costume suggestions and outfit ideas from kids on his route.
"I just enjoy being around the kiddos. We got a lot of good (kids). We got some ones that aren't so good, but I try to make them all feel liked and welcome and try to have fun," Hughes said. "The bus rides aren't really that long … they're pretty quick. So I just try to have fun. Goof off with them and sing with them and play music for them and be a kid again."